In the comic illustration world, the death of Jack Davis this week was like the loss of Picasso, except you didn't have to spend nearly as much time figuring out what it all meant.
Davis, who died Wednesday at the age of 91 in St. Simons, Ga., looked like your good-natured grandfather. He looked like the kind of fellow who could draw a warm, affectionate, humorous caricature of a television show - like, say, the one he created for the cover of TV Guide in 1972 to promote the classic family Western Bonanza.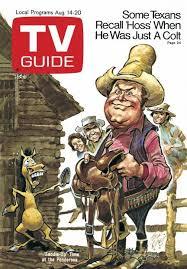 Just a few years earlier, however, Jack Davis was drawing some of the most striking and wonderfully disturbing horror and sci-fi images in the 20th century comic book world. Like, for instance, the EC Crypt-Keeper.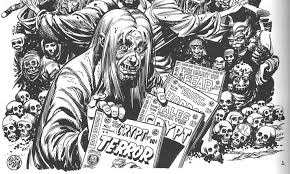 Davis made his original reputation at EC Comics, the early-1950s line of alternative comics like Tales From the Crypt, Two-Fisted Tales, Weird Science and Vault of Horror. If you don't remember them, it might be because they were forced out of business essentially because they were too good.
They made their points about human nature and human behavior, often dark points, so effectively that the Comics Code Authority, a censorship group created by the comics industry in a futile attempt to insulate itself from external pressure, declared they were bad for children. This disapproval effectively made it impossible for retailers to sell EC titles, so they disappeared.
The good news is that those titles today have been rediscovered, reprinted and revered, whereas the Comics Code Authority is viewed as a clumsy ill-advised McCarthy-era exercise in thought control.
Be that as it may, Davis joined many of his fellow EC illustrators in moving to Mad Magazine, the most influential satire publication of the 20th century. While working there he got to make fun of, among many others, the humorless, self-righteous and self-appointed moral guardians who killed the EC books.
He later moved into commercial illustrations, so successfully that Davis characters, with huge heads, big feet and skinny little bodies, became a standard feature of American popular culture.
He kept drawing until 2014, retiring at the age of 90 because he said he just couldn't work up to his own standards any more.
Not a problem, Mr. Davis. Almost no one could.
The children and grandchildren of this kindly looking fellow include almost all of today's graphic novels, the best of which are widely and justly acclaimed for their blend of bold illustration with stories that are often troubling and touch on matters way beyond traditional comic-book fare.
Thing is, that's exactly what EC, where Jack Davis was just one of a dozen brilliant pioneers, was doing more than 60 years ago.
In contrast to mainstream war comics of the 1950s like Sgt. Rock, which showed gritty Americans outwitting the outfighting the Germans and Japanese in the recently concluded World War II, an EC comic might have a story in which a dying soldier reflects on which random fateful step put him in the path of the bullet that killed him.
The horror and science fiction books, where Davis did much of his work, often featured graphic stories in which terrible people suffered gruesome revenge at hands of those they tormented.
It wasn't Archie Andrews, the prototype keen-teen character of the 1950s, and that was exactly the point. The EC family, under publisher William Gaines, was convinced there was room in the comic world for another perspective.
He was right. EC and Mad were among the many low voices that eventually became a loud voice and helped fuel a post-war generation that said part of the American dream was an American myth in need of some redesign.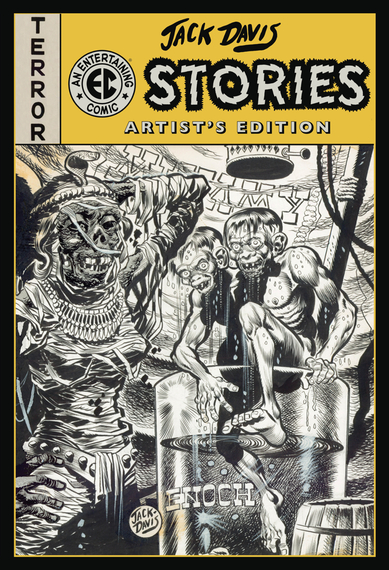 Jack Davis, like most of his colleagues, wasn't aiming to start a revolution. He was a kid from Georgia who drove to New York in 1949, studied at the Art Students League and looked around for a job doing what he loved, which was drawing.
After working on a couple of comic strips, he landed at EC. After Mad, he worked in about every illustration field imaginable, drawing record album covers for Johnny Cash, creating a sports comic strip for Pro Quarterback and creating 23 TV Guide covers.
In an interview with Wired at the time of his retirement, he simply said, "I've been very lucky."
Calling all HuffPost superfans!
Sign up for membership to become a founding member and help shape HuffPost's next chapter