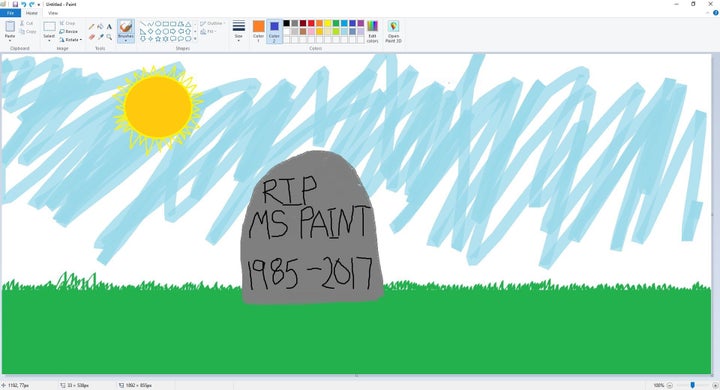 After brushing with greatness for more than three decades, it's the beginning of the end for MS Paint, Microsoft's venerable graphics editing program.
MS Paint, beloved for its simple tools to doodle and burn away countless childhood hours, will cease receiving updates this fall.
That doesn't necessarily mean MS Paint will be dropped from Windows entirely ― at least, not yet ― but Microsoft cautioned it "might be removed in future releases."
A Microsoft spokesperson told HuffPost that MS Paint fans will have the option of downloading it for free in the future from the Windows Store, so it isn't kicking the (paint) bucket entirely.
The company also included a public declaration of love for the program, conveyed (how else?) via MS Paint: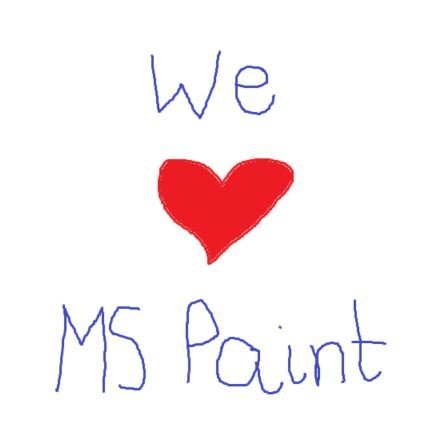 Newer versions of the Windows operating system include other graphics-editing programs, like Paint 3D, which is still in development and includes many of MS Paint's features. And of course far more capable third-party programs, like Paint.net and pricier offerings from Adobe, are still options.
But none can match the nostalgic appeal of Paint, the granddaddy of terrible digital artwork.
This article has been updated to include Microsoft's comment.
CORRECTION: An earlier version miscalculated MS Paint's longevity. The program has been around for more than three decades.
Related
Popular in the Community