Phil Chess was one of the last of the great 1950s indie record business hustlers, men who started out to make a quick buck and ended up making some of the 20th century's best music.
In Phil Chess's case, that included the work of Chuck Berry, Muddy Waters, the Flamingos, Howlin' Wolf, Little Walter, the Moonglows, the second Sonny Boy Williamson and Bo Diddley. Just for starters.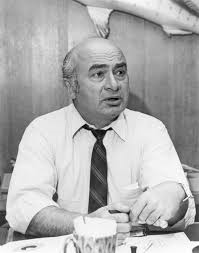 Phil Chess (above), who co-owned Chicago's Chess Records with his brother Leonard, was 95 when he died Tuesday at his home in Tucson, and by almost any measure, the Chess brothers' story was the American Dream.
They were born in Motal, a small Polish village with no electricity or running water, and 50 years after their father Yasef Czyz scraped together enough money to bring the family to Chicago, his sons Lejzor and Fiszel sold the Chess Records group for $6.5 million.
Leonard Chess died in 1969, the year of the sale, and Phil retired a few years later, having handed the business down to Leonard's son Marshall.
Phil Chess never went out of his way to promote their legacy, telling the Chicago Sun-Times and others that "We didn't know what we were doing" when they started recording black artists in Chicago in the late 1940s.
They actually started by running a nightclub, in part because they wanted to avoid having to run their father's junkyard.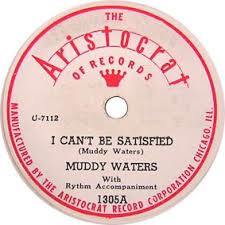 Leonard bought a part-interest in a small fledgling Chicago record label called Aristocrat, figuring he could promote his club by having some of his acts put out records. After scoring some local success with artists like Waters and Robert Nighthawk, the Chess brothers bought out their partners in 1950 and renamed the label after themselves.

As owners, Phil and Leonard ran everything. They physically drove promotional records to radio stations. They auditioned artists and produced them - in spite of the fact that neither could read music.
Like many of their indie hustler counterparts in the '50s, men like Syd Nathan of King Records and Sam Phillips of Sun Records and Don Robey of Duke/Peacock and the Bihari brothers on the West Coast and the likes of Hy Weiss, George Goldner and the Ertegun brothers in New York, Phil worked on instinct.
That didn't always pay off. Except when it did. The Moonglows needed a replacement singer and Chess signed a young fellow named Marvin Gaye.
When a young white guitarist named Dale Hawkins came to the label asking for a shot, he was signed to Chess's sister label Checker despite the fact pretty much every other artist there was black.
Hawkins remembers the meeting being short and practical, as in "Can you play?" He soon scored a major hit with "Suzie-Q." .
Diddley remembered that meeting with Chess often involved alcohol, and from time to time the Chess brothers were accused of paying their artists not much more than drinks money.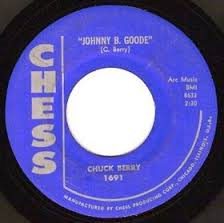 Berry for years refused to play his later Chess hits like "No Particular Place to Go" in concert because he said he wasn't getting any money for them.
With a few exceptions - Waters and Berry eventually became quite comfortable - it wasn't the artists who made money from their rich music in the black music world of the 1950s.
To that lament, owners like Chess often said there wasn't that much money being made anywhere, that it was a game of thin margins and constant scrambling.
While we look back today on a record like Waters's "Hoochie Coochie Man" as near-immortal American music, it had relatively modest sales, because it was only marketed to black folks. The promotional outlets were mostly jukeboxes, plus a limited number of black radio stations.
Berry and Diddley helped Chess cross over into the mainstream top-40 market when rock 'n' roll came along, but while their guitar licks on records like "Johnny B. Goode" and "Bo Diddley" remain cornerstones of the music, neither scored a No. 1 hit until Berry's novelty number "My Ding-a-Ling" - three years after Chess was sold.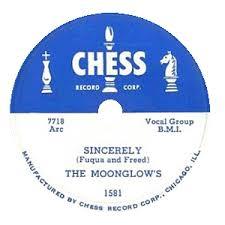 There isn't much more beautiful harmony than you'll hear on the Moonglows's "Sincerely" or the Flamingos's "I'll Be Home," but sales did not soar, in part because top-40 radio often preferred the white cover versions by the McGuire Sisters and Pat Boone.
Because of these uncertainties, the Chess brothers adopted a philosophy of volume. They put out hundreds of singles, figuring that way they'd score some hits and could absorb the misses.
They also tried to be a full-service black music operation, offering everything from dreamy saxophone instrumentals by Gene Ammons to the wonderful "Mama Didn't Lie" by Jan Bradley.
Chess and Checker put out raw blues by John Lee Hooker and Elmore James and lovely early R&B ballads like "Nadine" by the Coronets or "Darling I Know" by the El Rays, who later became the Dells.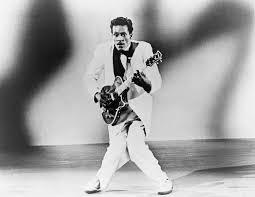 Meanwhile, Chess worked as many angles as he could find. He hooked up with Alan Freed to get the Moonglows, Flamingos and Berry into Freed's rock 'n' roll movies (above).
He bought spec recordings from field producers like Sam Phllips, who in 1951 offered Chess a song called "Rocket 88" that featured vocals by Jackie Brenston, who played in Ike Turner's band. It's one of the two dozen or so records that's always mentioned as Patient Zero for rock 'n' roll.
In 1963, tired of hustling or paying for radio play, the Chess brothers bought their own radio station, which they renamed WVON for "Voice of the Negro." It quickly became a dominant music station in Chicago.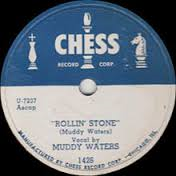 By this time, Chess Records was iconic around the music world. The Rolling Stones took their name from one of Waters's Chess recordings.
They were an imperfect bunch, the indie record producers of the 1950s, working in their own Wild West and often making it up as they went along.
But labels like Chess were run on every level by music guys who made their money by finding and producing great music - unlike later conglomerates who reduced it all to "product."
It wasn't the most rewarding era for the artists, at least financially. But it was a golden age for the men and women who appreciated the music, and Phil Chess gave us that.
Popular in the Community