You wouldn't always call Ralph Stanley's voice "pretty." You might be safer with "haunting."
But it was a voice that kept an important song tradition in the American air for 70 years, before Stanley died Thursday from complications of skin cancer. He was 89 and he was one of those musicians who seemingly had always been around.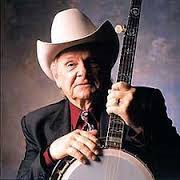 He sang hundreds of Appalachian mountain songs, some traditional, some borrowed from artists like Bill Monroe or the Carter Family, and some composed by Ralph or his brother Carter, who died in 1966 from cirrhosis of the liver.
The Stanley Brothers, and their band the Clinch Mountain Boys, were known as bluegrass musicians. They were heavily influenced by Monroe, with whom they had an amusingly eventful relationship.
When Columbia signed the Stanley Brothers, Monroe left the label in protest, telling Columbia that if it wanted these new bluegrass guys that badly, there obviously wasn't room for him.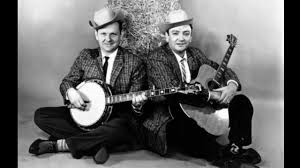 Later they all reconciled, and both Carter and Ralph (above) played for a time in Monroe's band.
But while Ralph could sing in the familiar bluegrass style, sometimes called high and lonesome, he also could sing rough.
Movie fans got a taste of that in the Coen Brothers' film O Brother, Where Art Thou?, which featured Stanley's bone-chilling a cappella "O Death."
That tune won him a Grammy in 2002 and helped make an unlikely best-seller from the soundtrack album.
Ralph Stanley had sung "O Death" years before, at the same time he was singing traditional mountain ballads like "Omie Wise" and "Man of Constant Sorrow," after which he also named his autobiography.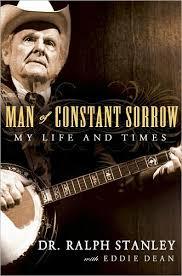 While Stanley's groups were not gospel ensembles per se, many of their songs had religious DNA. That included "Rank Strangers," which was about as bleak a vision of mortal life as anything that was preached at the Primitive Baptist Church the Stanley boys attended as children.
"Rank Strangers" did offer the hope of redemption in a heaven where there could be reconciliation in the arms of the Lord. It left a lot less hope for brotherhood in the present life.
"Rank Strangers" may also, though not by design, underscore the place of the Stanley brothers in country music. Almost from the start they were widely respected in traditional music circles, playing venues like the Newport Folk Festival and other "roots" gatherings. But in a career that ran for more than seven decades, Ralph Stanley has only had one single on the country music charts.
The Stanley Brothers's "How Far to Little Rock" peaked at No. 17 in the early spring of 1960.
Ralph Stanley didn't become a member of the Grand Ole Opry until 2000, when he was 72.
Recognition came in other ways. Ralph Stanley got a "Living Legends" medal from the Library of Congress and a National Medal of the Arts. He performed at the inaugurations of Presidents Jimmy Carter and Bill Clinton. He was a member of the International Bluegrass Hall of Fame.
He was also admired by subsequent musicians the way he admired Monroe or the Carter Family. Keith Whitley and Ricky Skaggs were among those who played in his band. Jerry Garcia and Dwight Yoakam cited him as a major influence. Bob Dylan, who recorded "Man of Constant Sorrow" a decade after the Stanley Brothers, joined Ralph for a duet of "Lonesome River" on a 1997 tribute album.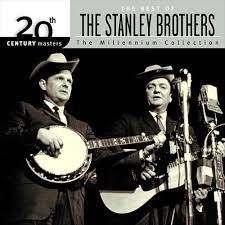 Stanley resisted efforts to over-glamorize the career of a musician, saying the road never lost all its hardships.
Judging from his songs, neither does life. The best his songs offer is a light at the end. We just have to get to it, and if the music that points us there sometimes feels a little rough, well, what else did we expect?
REAL LIFE. REAL NEWS. REAL VOICES.
Help us tell more of the stories that matter from voices that too often remain unheard.