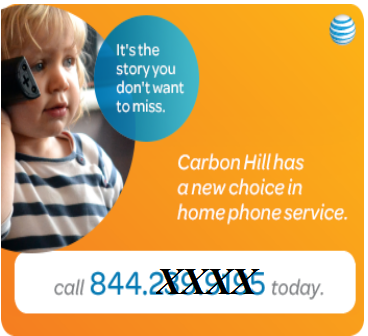 It is time for the FCC to stop talking about the IP Transition and investigate how AT&T et al. have been using the IP Transition as a way to remove regulations and force customers onto wireless instead of maintaining and upgrading the state utility networks; it was never really about technology advancements.
Previous articles were written: June 2014, October 2015, February,2016
.
Obituary Notice: This quote appears at each site now.
You were just a con to get rid of regulation.
You and your friend named ALEC,
Got state laws in many states erased, claiming the IP Transition was 'sliced bread',
But it was just stale crumbs.
And you were able to lobby to close down the ability of some state commissions, like Florida, to function and supply oversight.
You were just a con to shut off the copper networks
So that you could replace it with inferior, more expensive wireless,
Instead of actually upgrading the infrastructure to fiber.
You deployed Digital Home Phone,
A wireless service that can't do IP or data applications.
You also decided to roll out U-Verse, a copper-to-the-home service,
And simply put some lipstick on the aging copper networks;
Some wires being 50-70+ years old.
But you kept telling everyone it was 'fiber-based'.
And you didn't even bother to give it to the majority of your territories.
And some how no one caught on that the copper wire are usable for IP services, but
The other side of your mouth you claim that they are old and should be shut off.
And now you are really, really, really doing fiber GigaPower? Giga-me a break.
After you told everyone you had 100% completed with broadband by 2007 in 22 states,
Required in your merger/marriage with one of your siblings--an act against nature,
You filed later you didn't have 25% completed...
We all hold our breath in great expectation... not.
You told everyone these IP Transition trials were the future,
And no one wanted to transition, it would appear, to your vision.
You lost about 9% of your total customers during the trial.
You spent millions on two communities.
You paid co-opted non-profits and astroturf groups to be your cheerleaders.
Rest in peace websites that are just a cold remembrance of what you had claimed you were doing - which was
Bringing new technologies--based on 'meeting consumer demand'.
Coda: When someone dies a suspicious death, there is usually an autopsy. This is no different.
There should be an investigation of how
You are cross-subsidizing your wireless subsidiary,
Using/confiscating the wireline utility property and
Probably construction budgets for the wireless company.
We recommend that the States revoke your franchise for communications services,
And someone else takes over who actually wants to bring the Digital Age to customers,
Not play act at still being the once great AT&T...
Who actually cared about their customers.
The only good news--you spent a lot of money so the communities did flourish... in a sense...
You just couldn't convince them to drink your digital Kool Aid.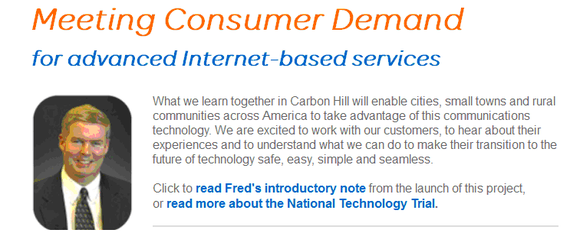 Popular in the Community