Robert Vaughn left more behind than Napoleon Solo.
The 83-year-old actor, who died Friday in New York from acute leukemia, remained best known for playing Solo on the 1960s television show The Man From U.N.C.L.E., which has endured more vividly in TV lore than it did on the air.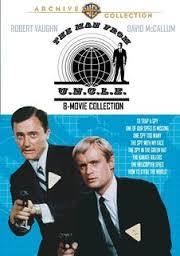 The show suffered from severe schizophrenia, launching as a mostly serious spy drama and shifting awkwardly into a spoof in its second season. By its fourth season, once-robust ratings had collapsed and it was cancelled in mid-year.
But like Batman and other '50s and '60s TV shows, it embedded itself in the memory of pioneer television watchers. Mention U.N.C.L.E. to anyone over 60 and there's an excellent chance they will fondly remember Solo and his partner Illya Kuryakin, played by David McCallum.
McCallum was among those who remembered it fondly on Friday, telling TVLine that Vaughn's death was "utterly devastating."
Vaughn played in hundreds of other films and TV shows over the years, all the way back to an uncredited appearance behind Yul Brynner's chariot in the 1956 film The Ten Commandments.
His first credited appearance was playing Robert Ford, the outlaw who shot Jesse James, in the 1957 flick Hell's Crossroads.
As years went by, he appeared in TV shows from Father Knows Best and Gunsmoke to Trapper John MD, Law & Order: SVU, The A-Team and The Untouchables.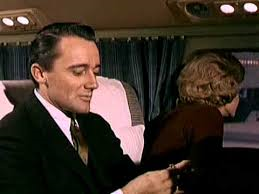 He had a handsome Everyman look and a smooth delivery, and he parlayed them into a career as, essentially, a popular character actor.
A very popular character actor. He won an Emmy as best supporting actor in Washington: Behind Closed Doors. He had the versatility to play good guys and bad guys, comedy and drama, and when U.N.C.L.E. switched gears, he was able to adapt to the new tone.
Before that he accommodated the arrival of McCallum, though the show was originally conceived with Vaughn as the headline star. A solo artist, if you will.
Thanks largely to U.N.C.L.E. and the film The Magnificent Seven, he was never one of those character actors whose faces are better known than their names.
Vaughn also kept a relatively high profile off-camera - particularly in the 1960s, when he became one of the earliest well-known actors to denounce the Vietnam War.
He became active in the anti-war movement, at one point covering peace conferences for the radical magazine Ramparts.
His 1970 Ph.D thesis at the University of Southern California was on the Hollywood blacklist of the 1950s, and he later expanded it into a book.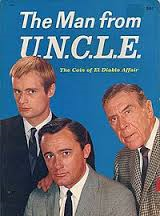 While The Man From U.N.C.L.E. generally finessed political issues, Vaughn and others noted that it made an unmistakable statement by having the lead team of an international anti-terrorist agency include an American and a Russian.
With the real-life Cold War between the U.S. and Soviet Union in full freeze, the show tacitly suggested humanity often faced larger issues that threatened all people from both countries, and could best be resolved through a collective effort.
Behind slapstick and spy dialogue that often sounds stilted to modern ears, Robert Vaughn's man from U.N.C.L.E. left that resonant message.
Calling all HuffPost superfans!
Sign up for membership to become a founding member and help shape HuffPost's next chapter