Call it velvet or call it silk, Vaughn Harper's voice became one of the defining sounds of New York City.
Harper, who died Saturday at the age of 71, helped launch a radio revolution in 1976 with The Quiet Storm, a late-night program on WBLS.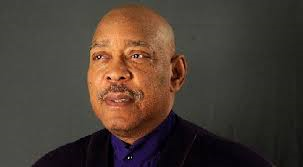 While Harper wasn't the only host of The Quiet Storm, he had the most singular voice, a warm, low tone that was near-hypnotic.
As The Quiet Storm caught on, it thrust him back into a New York spotlight he first entered more than a decade earlier when he led Boys and Girls High School to a city basketball championship.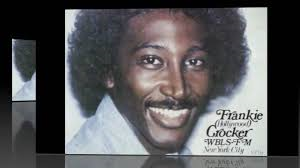 The Quiet Storm concept, a stroke of radio brilliance, launched under the late Frankie Crocker (above), who had hired Harper several years earlier after hearing him at a Whispers concert.
In a 2001 interview marking the 25th anniversary of the show, Harper recalled that Crocker set strict standards for the team he was assembling at WBLS in those early days of FM radio's ascent, and those standards began with respect for the King's English, not the vernacular of the streets.
"The first night I was on the air, I said 'Y'all,' " he recalled. "Frankie took me aside and told me we don't use that kind of casual language on the air."
At the same time, though, Crocker gave his hosts freedom to play the music that fit their show, not tethering them to the strict narrow playlists that were increasingly the norm in radio.
"Frankie told me I'd be on from 10 p.m. to 2 a.m. and that would be my time," said Harper in 2001. "You don't get that much in radio any more."
The Quiet Storm, which over the years also featured other hosts like Champaine, became a kind of late-night mix show, though songs were played in their entirety. Harper blended rhythm and blues with jazz, blues, pop standards, instrumentals and other music that felt like it all flowed together through the night.
What made The Quiet Storm work, Harper explained, was that it wove current popular music into vintage recordings that shared the same DNA. It had been a long time since Billy Eckstein had any radio hits, but Harper would pair one of his tracks with a contemporary soul hit and make listeners hear the connection.
Radio in general and black radio in particular, he said, "is forgetting its history. You have kids today who have never even heard of Nancy Wilson or Sarah Vaughan. Radio needs to say, 'This is someone you should listen to and know about.' "
He held to that approach for the rest of his radio career. "To me, you still need some of that Johnny Hartman or Nancy Wilson music, which you almost never hear nowadays," he said in 2002. "I don't know how it will be received, because music is always changing. But to me, it's an important part of the sound."
This should not suggest Harper wanted to hurl music or radio back 50 years. "There just isn't any reason to throw away something that still has such quality," he said. "Liking new music shouldn't mean discarding what came before. All music comes from previous music."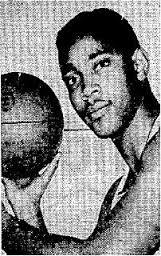 Harper's own path to music might have hit a detour if he had been two or three inches taller. After his Boys and Girls career he was recruited for basketball at Syracuse, where he played as a sophomore with future Detroit Piston and Detroit Mayor Dave Bing.
A natural small forward who leapt so well he often jumped center, Harper made his mark as a monster rebounder, averaging a double-double for his career. When he graduated, he was selected by the Pistons in the fifth round of the NBA draft.
Despite his jumping ability, however, he was only six-foot-four. While that was enough in college, it left him without a position in the pros, so he returned to the city and radio.
He helped create a new golden era for black radio, and while it wasn't as revolutionary as it had been in the 1950s, it was still a time of strong distinctive personalities whose signatures were heard all across the city.
Tupac Shakur's 1995 hit "Dear Mama" sampled Joe Sample's "In My Wildest Dreams," which Harper used for years as his theme music.
Harper was seen and heard on commercials. He was an emcee at the Apollo. He hosted telethons, holiday toy drives and a basketball fund-raiser called WBLS SureShots.
In 1993, he suffered a stroke that took him off the air and forced him to do extensive rehab to get his voice back. He did it and returned, though it was at times a struggle and for a stretch he became a radio gypsy. After leaving WBLS in 1997, he worked at WWRL, WBGO and WTJM before returning to 'BLS in 2002. He left again in 2008.
Ironically, that same year he reached a whole new audience when he became the voice of "Vibe Radio" in the video game "Grand Auto Theft IV."
Harper received numerous honors, including induction into the Living Legends Foundation. In a 2010 online industry survey, he was voted the fourth best urban DJ of all time.
Numerous stations and hosts tried to replicate The Quiet Storm over the years. No one ever quite did.
Popular in the Community