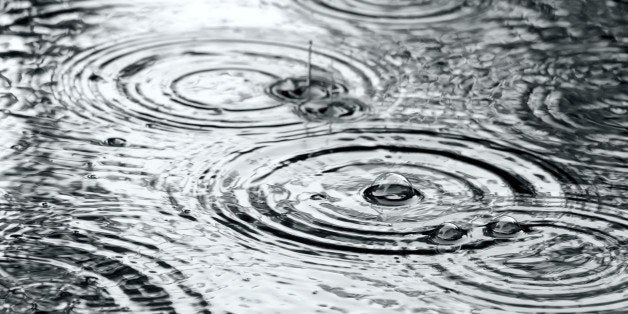 What happens to cherished memories when you learn new, disturbing information years after an experience? I recently unearthed unsettling facts about Alan, with whom I had a brief romance when I was twenty-eight. I met him on an airplane in January 1988 when traveling from San Francisco to New York, heading home to Boston to finish my graduate degree in clinical social work. Alan, an Australian psychiatrist in his mid-thirties, was going to England on business and then flying back to New York for a holiday. When he returned to the U.S., he visited me in Boston for three enchanting days. Together we walked through Harvard Square, where he purchased an armful of textbooks at the Harvard Coop. At the Boston Museum of Fine Arts, we discussed art history while viewing the Impressionists there. In Faneuil Hall Marketplace, a restored revolutionary era market, we perused the tourist trinkets, and Alan bought me a small, green stone frog.
Although never sexual, our interactions resembled the beginnings of my other romances. I'd dated several men who never touched me, usually because the guy was reserved or shy, but we were nevertheless dating. Sometimes those relationships turned physical after four or five dates, and then suddenly, without much fanfare, we'd be in bed. When I'd met Alan on the airplane, our conversation began by expressing our mutual desire to sleep during the five-hour flight. Instead, Alan engaged me in conversation and moved, without invitation, into the seat next to me after a couple of hours. So entranced by his charm, intellect, and focused attention, I lost all interest in sleep. Alan wooed me with his intimate, inviting manner.
Three days is a great deal a lot of time to spend with someone previously known only for the duration of a cross-country flight. But the building intimacy between us, indicated by his desire to know me and be known by me, mitigated any potential discomfort. I was with a kindred spirit who understood and valued me and who wanted those feelings reciprocated. These were the beginnings of love, without artifice or agenda. Feeling completely accepted and valued was new for me, and my sense of myself as a romantic being blossomed, as if I'd been in a cold, dry place and had suddenly been nurtured by warm rain on a spring day.
After his visit, Alan called me from New York to thank me for my hospitality. He said he'd write to me from Australia, but he never did. This was a pre-e-mail, pre-Skype, pre-Facebook era. Letters and phone calls were our only communication options. After a few months, I wrote to him, but he didn't write back. I called him in December. A woman answered the phone. I assumed he'd acquired a new girlfriend. He seemed happy to hear from me, but I knew implicitly that whatever magic we'd shared had expired, and I never attempted to contact him again.
Recently I've been editing the manuscript for my second book, a memoir about dating in my forties after my divorce. In the manuscript, I reflect on past romances, including the one with Alan. One slow night I Googled him, and what I discovered appalled me. I found a thirty-nine-page report of a 1991 tribunal in which he'd been investigated for inappropriate sexual conduct with a patient. His accuser alleged he slept with her in the months immediately before we met. Alan denied the allegations, calling his patient delusional, even though he diagnosed her with a mental illness that does not cause delusions. I also learned that he had a live-in girlfriend at the time of our encounter. He'd lied to me, telling me he'd broken up with his girlfriend months before and had been celibate since.
My only physical contact with Alan was an embrace upon greeting and his hand occasionally grazing the small of my back. I've always wondered why he altered his vacation plans to spend time with me but made no attempts at seduction. I'd had a couple of flings the previous year and wanted a break from them, so I didn't care if the romance turned sexual. I now suspect that Alan required more encouragement from me so he could disavow himself of any responsibility for infidelity. I've always been grateful that we didn't sleep together. It required a full year to regain my emotional equilibrium after his visit, and I know my younger self would have been devastated if I'd slept with him and then never heard from him again.
The Tribunal found Alan guilty of sexual contact with his patient and revoked his medical license for three years. I've been a licensed psychotherapist for twenty-five years. Alan's behavior is abhorrent to me and violates all my personal and professional ethics. It's challenging to reconcile the soft-spoken, thoughtful, brilliant man with the predator depicted in the tribunal.
I cannot undo my history or the impact Alan had on my psyche. My time with him changed me, and I felt its ripple effect for decades. As appalled as I am by his unethical conduct and lies, nothing can alter what occurred between us.
Does this new, disturbing information about Alan destroy the story I've held dear for so long? Ultimately I've decided it doesn't. My memories are tainted, not obliterated. Alan was a disturbed person who hurt his patient, but he was also the gentle person I knew briefly. They are not mutually exclusive. I'll have to make peace with that, because I can't alter the past or how I've felt about it since. But after almost three decades, I don't need those memories anymore. I'm ready to let them go.
Related
Popular in the Community