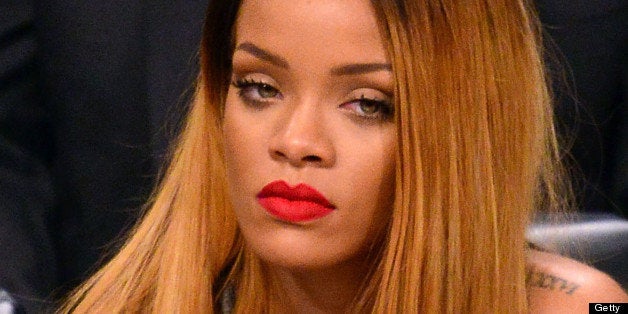 Rihanna's RiRi Woo lipstick for MAC caused quite the frenzy when it launched earlier this month, selling out in a mere three hours. And while the red-hot hue is covering pouts all over the world, it's got one set of lips in a permanent frown.
The New York Daily News reports that a woman named Starkeema Greenidge alleges that she contracted herpes after a MAC Cosmetics representative applied a used tube of RiRi Woo to her lips. Eek!
The 28-year-old, who filed a suit against MAC in the Manhattan Supreme Court, says that the incident happened when she visited the MAC x RiRi Woo pop-up store at the Barclays Center in Brooklyn during one of Rihanna's "Diamonds World Tour" concerts earlier this month.
The suit states that MAC "should have known . . . it was unsanitary and exposing patrons to possible spread of disease." And as you can imagine, Greenidge told the Daily News that the diagnosis has resulted in "mental anguish and emotional distress." On top of that, the Harlem native, who works as a waitress, says she wasn't able to work for two weeks and lost a lot of money as a result.
"This is going to happen over and over again if nothing is done," Greenidge explained to the Daily News.
Obviously this is upsetting, but isn't that the risk you take when subjecting yourself to beauty counter (and even food) tester products? Those things are just glorified cesspools. Let this serve as a cautionary tale!
We'll have to wait and see how MAC responds to the lawsuit. Greenidge would like the company to uphold more sanitary practices in the future, like using disposable tubes and application tools. And we're sure there's a hefty sum of money she's hoping for as well, although that number has yet to be disclosed.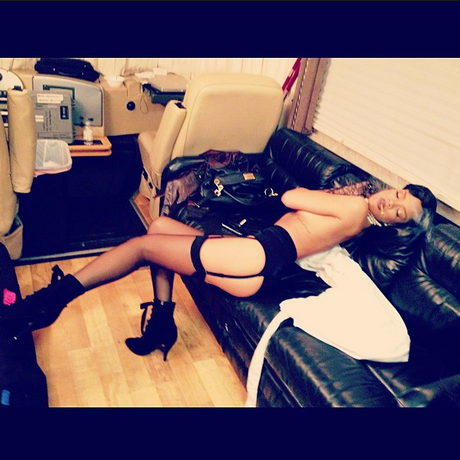 Rihanna's Most Outrageous Moments