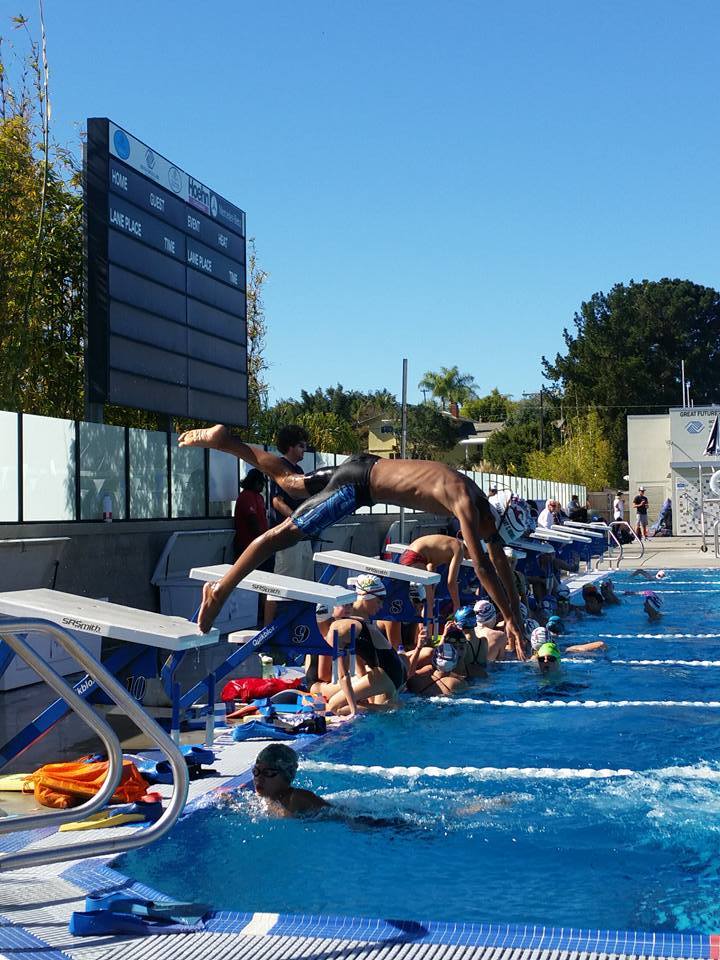 SharkHeart is 10 years old now. His mom threw a nice party with friends at the movie theater this summer to see Steven Spielberg's Big Friendly Giant. He invited friends from his Ethiopian church, school, swim team and neighborhood. This summer was also the 2016 Olympics in Brazil. The family, including his Obaba, caught the hi-lights of Michael Phelps as he collected his 28th Olympic medals to become the most decorated Olympian in history, Simone Manuel as she collected 2 silver and 2 gold medals as a historic Olympian, and Kyrie Irving a rising all star and NBA champion on the Team USA basketball team. By this time, SharkHeart was officially registered with USA Swimming and he received his second invitation from the Rancho San Dieguito Swim team to swim on the Junior OIympic individual medley and freestyle relay teams.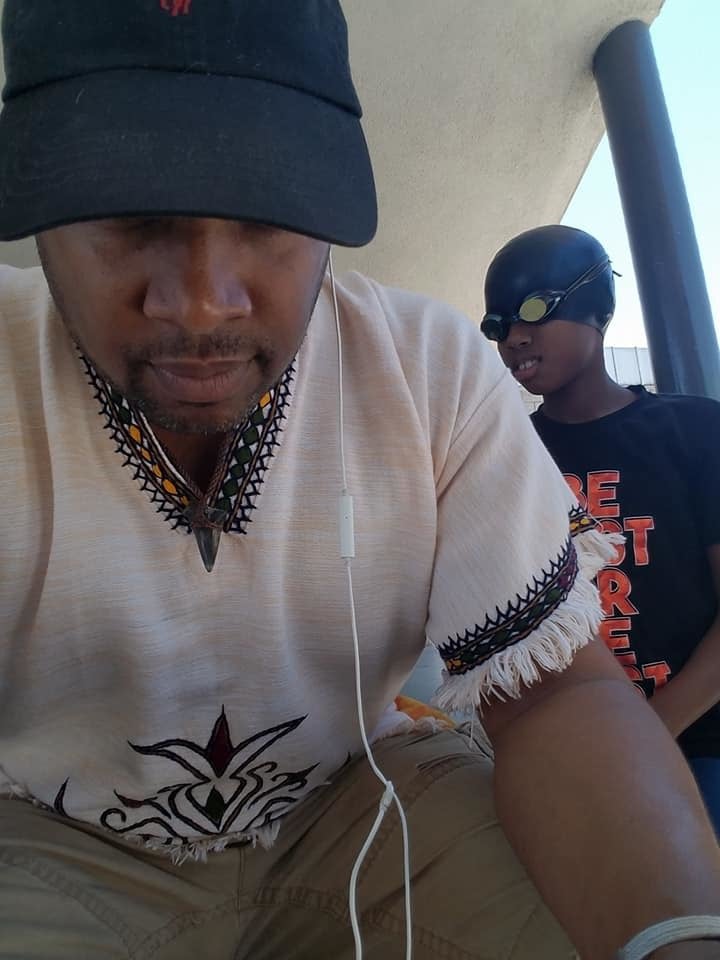 I started writing full time and had flexibility with my schedule, so I asked SharkHeart, "What do you want to do with your summer? Which summer camps?"
"I just want to swim. No camps Daddy. I want to hang out with you and swim."
"Okay. We can make a deal. No camps. But why don't you have your own Olympic summer then..."
"Yep!" It was funny, he didn't need any further explanation. He just... flew with it. And I didn't explain to him it was a practice Olympic summer, aspire to your own heights, your own greatness. Be the best you can be. I guess he didn't need to hear any more from me. Or maybe he just heard the blood experience of my heart beating for him. Or, perhaps, it was all the times I told him, "Don't let anybody ever place a limitation on you. God made you. The same force that made the sun, the ocean and the endless skies. These powers are his body and you are his dream. He made you and you are made in his image. That means you can do anything. Anything you set your mind to."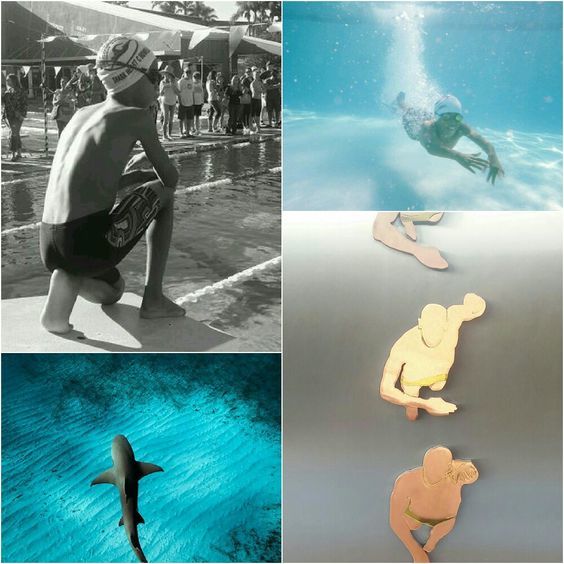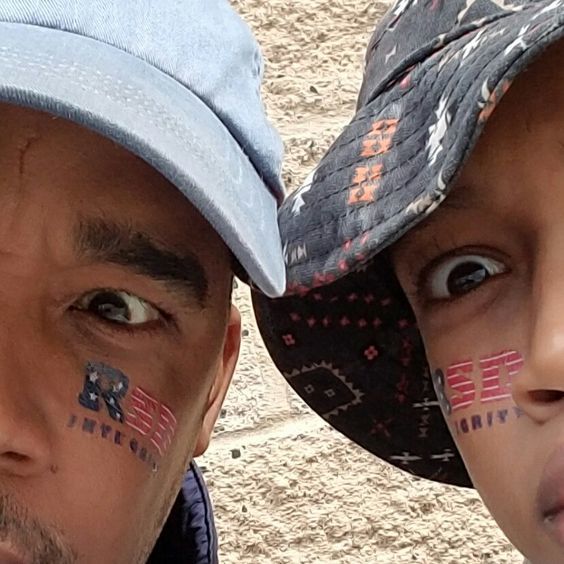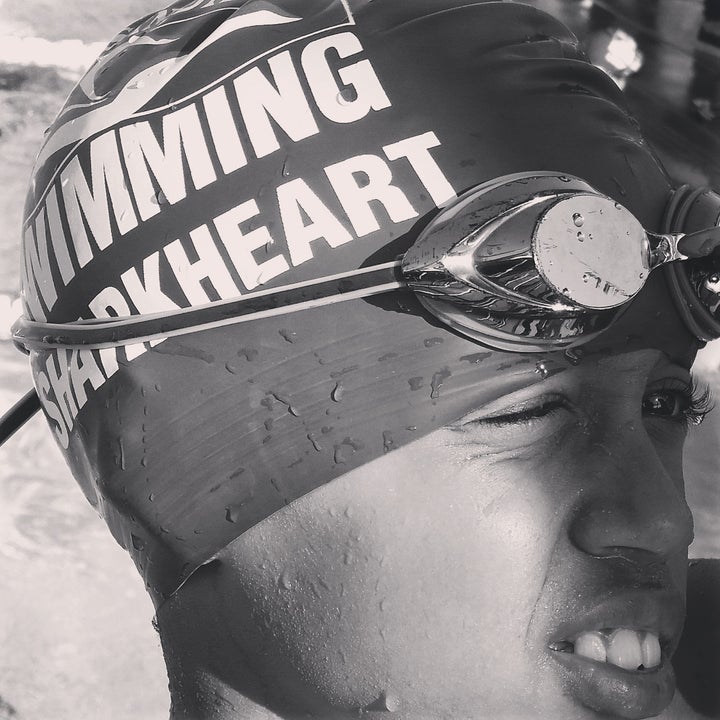 So, in the summer of 2016, SharkHeart practiced 5 days a week, including surfing, boogie boarding and basketball, competed in 4 swim meets and worked out in a long course meter pool at Catholic Cathedral High School thanks to Coach Joe. He swam 25 events, including his first Junior Olympic Swim Meet and the Junior Olympic Max meet; he improved his times in the breaststroke, individual medley, backstroke and freestyle 21 of those times, eliminating approximately 16, 13, 1.37 and 13 seconds from his times.
There was a hick up though. He was disqualified on his 50 meter and 100 meter backstroke not once but twice due to improper flip turns. Needless to say, SharkHeart never wanted to swim either event ever... for the rest of his natural born life. But after studying Instagram video and talking with coach Nicole, coach Steve and coach Armani, he straightened it out and backstroke wound up (once he wounded it right) being his best stroke. So, he learned after tribulation, triumph is possible if you get yourself off the proverbial mat.
Also, his coaches asked him to remove the SharkHeart before his race (they shall remain unnamed for the purposes of this article). They thought he might be disqualified by one of the officials. I was very concerned by this but SharkHeart told me, "Don't worry Daddy. The power is mine. It's mine."
At the end of that summer he also competed in what is called the Junior Olympic Max meet. It would be the last one he ever competed in. Junior Olympic Max meet is a meet for "C" level swimmers or swimmers who have not attained a level "A" and "B" standard in 5 or more events. Since SharkHeart began his Olympic practice summer and dropped all of his times, he had also taken himself from a "B/C" to "BB/A" swimmer. In this Junior Olympic Max meet, he swam the 50 free, 100 free, 50 back, 100 back, 50 breast, 100 individual medley relay, anchored his 200 free and 200 IM medley relay teams. He got first place in all of his races except his 50 breast where he got second one of his good buddies Mr. Wang.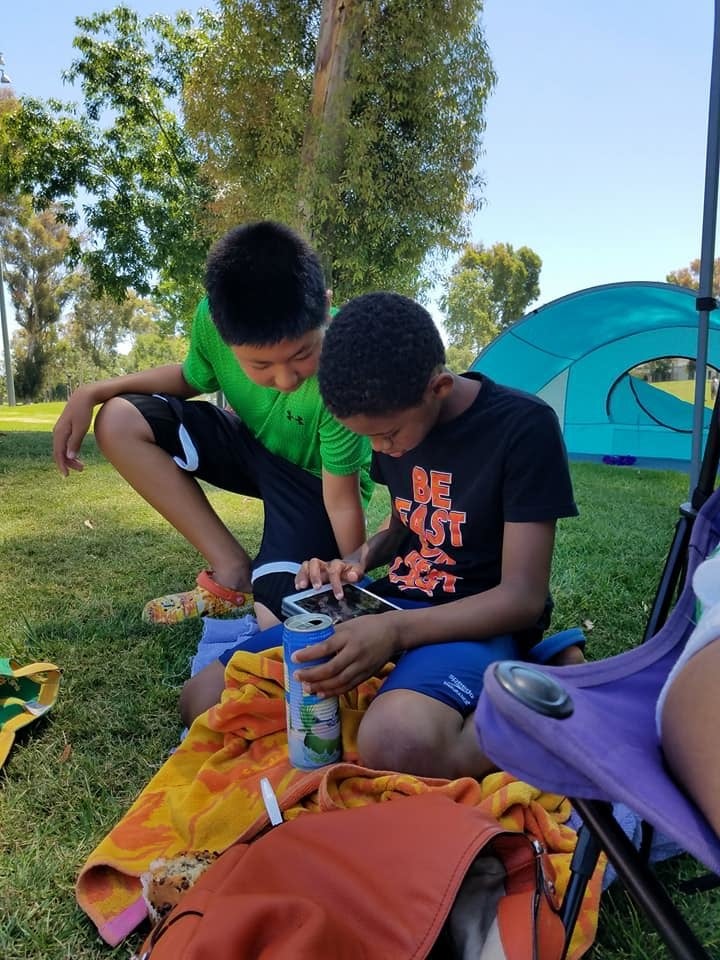 But something also happened at that meet - he received his first individual Junior Olympic qualifying time for his 50 backstroke. The same event in which he had received to DQs and even said never wanted to swim that event again, turned out to be the first JO individual time he qualified for. He JO qualified on his 100 backstroke as well. Where he had been working on meters all summer, this was his first yard races of the summer and he was more than ready. It was the first meet in which his cousins, grandma, Obaba and Uncle Cecil came out to see him swim too.
Yep. 2016 was truly his Olympic summer.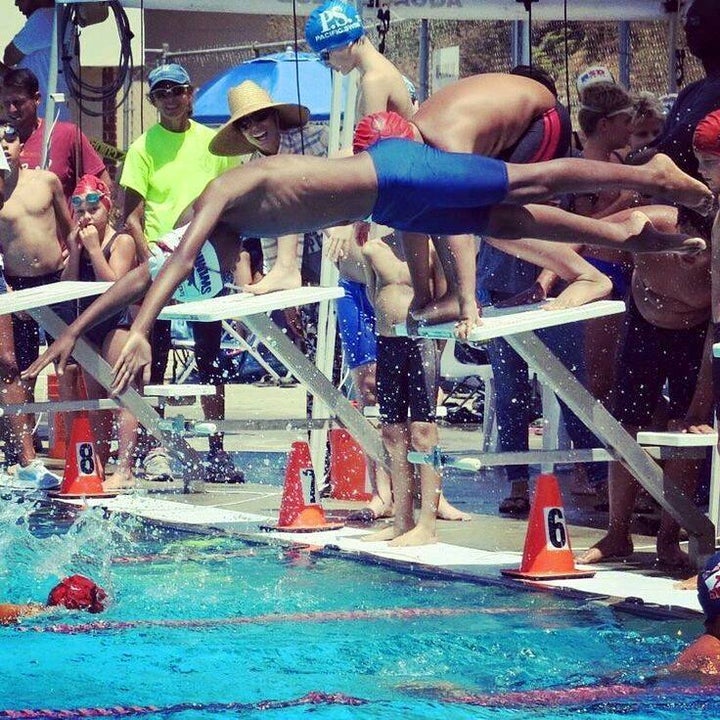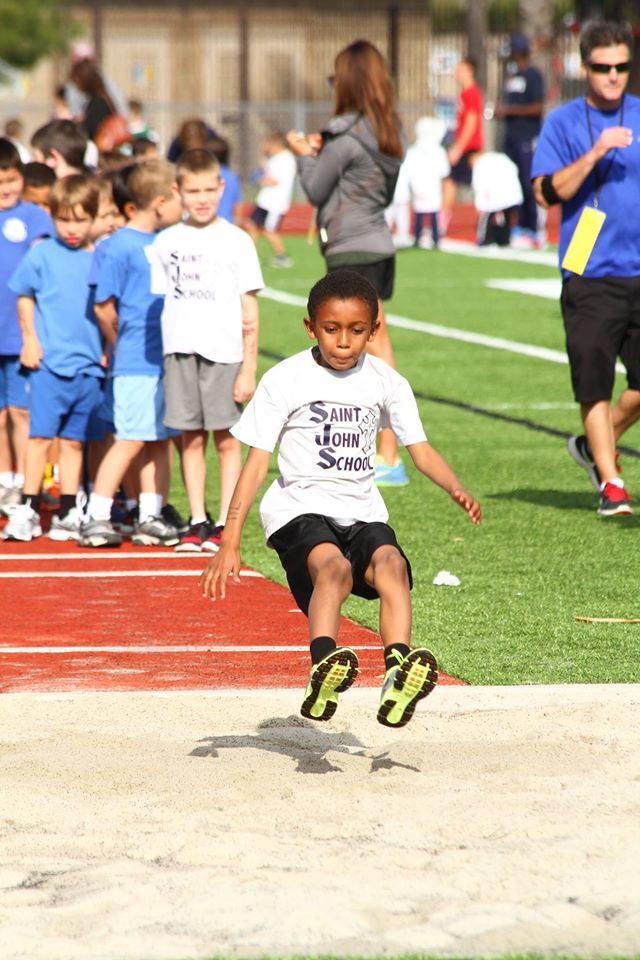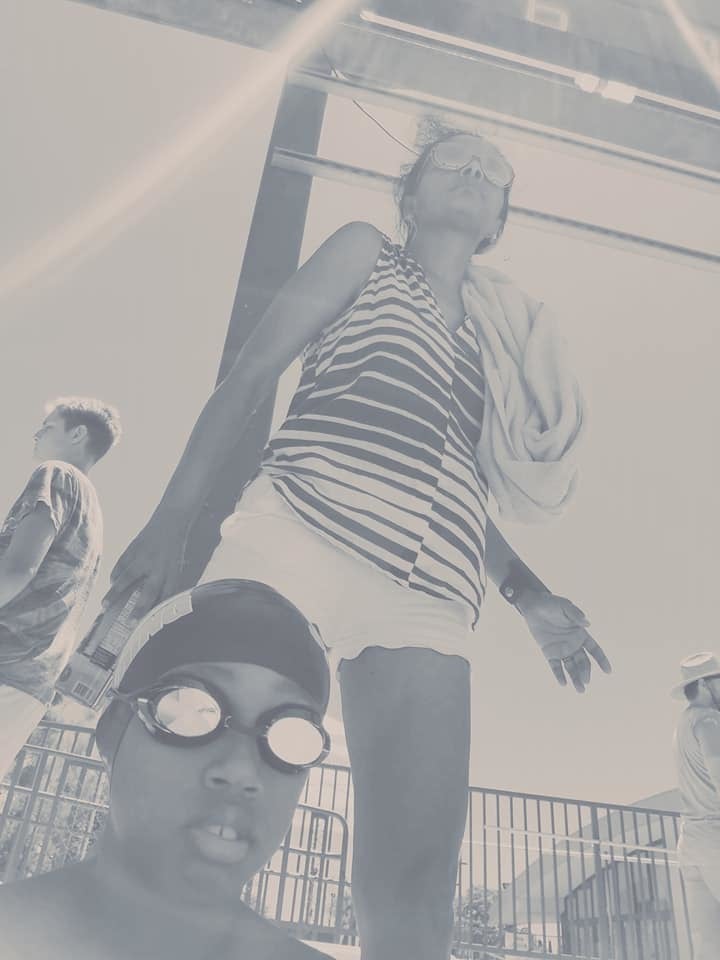 That fall we would prepare for an open water swim competition - the Del Mar Power LightHouse event and we could carry training from SharkHeart's Olympic Summer to the fall season when the Pacific Ocean would get colder and school at St. John's began. In fact, this was SharkHeart's best swimming summer by far and he had mastered "Dedication", "Devotion" and "Discipline" with training weeks that included 2 hour workouts at Catholic Cathedral, Moonlight Bay surf camps with over 5 hours in the ocean (8 a.m. to 1 p.m.), beach days and ocean swimming. He was learning by a premium of experience that, indeed, he could do anything he set his mind to. He would go on to compete in the Winter Junior Olympics qualifying with JO times in his 50 back, 100 IM, 200 free, 100 free and 50 free. He would become one of the fastest swimmers at his club. He would train and compete in the Catholic School diocese regional meets at the highest levels.
But those are other stories for other days. By the time his 10 and under swim year was complete (June 2016 to June 2017), he had removed nearly 20 seconds from his 100 meter back time, 10 seconds from his 50 meter backstroke. He had effectively became the fastest swimmer in backstroke at his club the Rancho San Diguito Boys and girls club in Solana Beach, one of the best if not the best swim clubs in San Diego. In his freestyle, he was also the fastest 10 and under swimmer in his 50 yard and 50 meter freestyles for his club. We missed a couple club records for that age group, and if we said we were not disappointed, we'd be engaging in magical thinking. And that's something SharkHeart and KillerWhale (that's me) don't do. We face reality head on and embrace the challenge. We set our eyes on the 12 and under age group, re-working our goal sheets, knowing by past challenges, whatever we set our mind to, we can and will accomplish.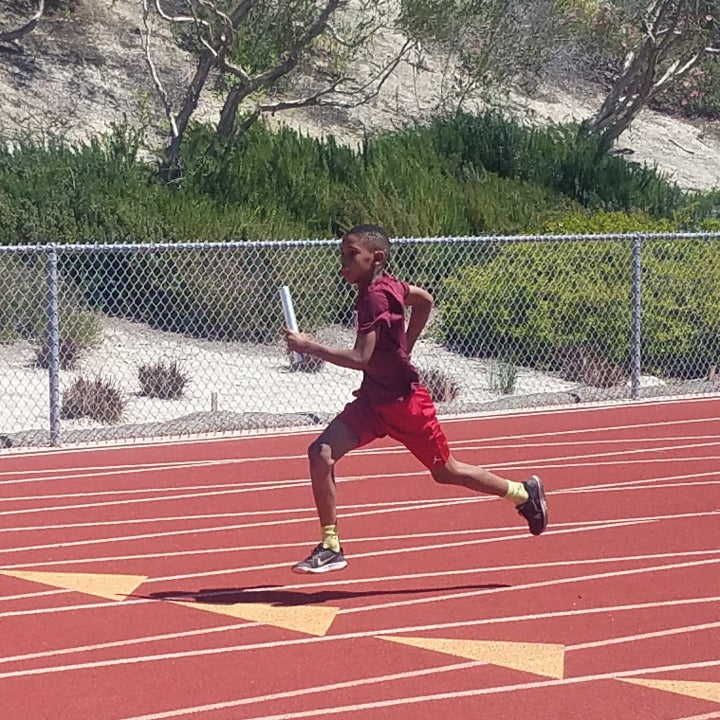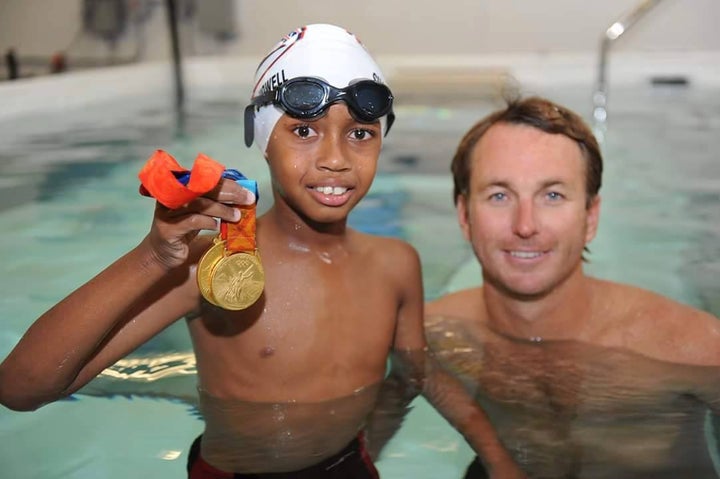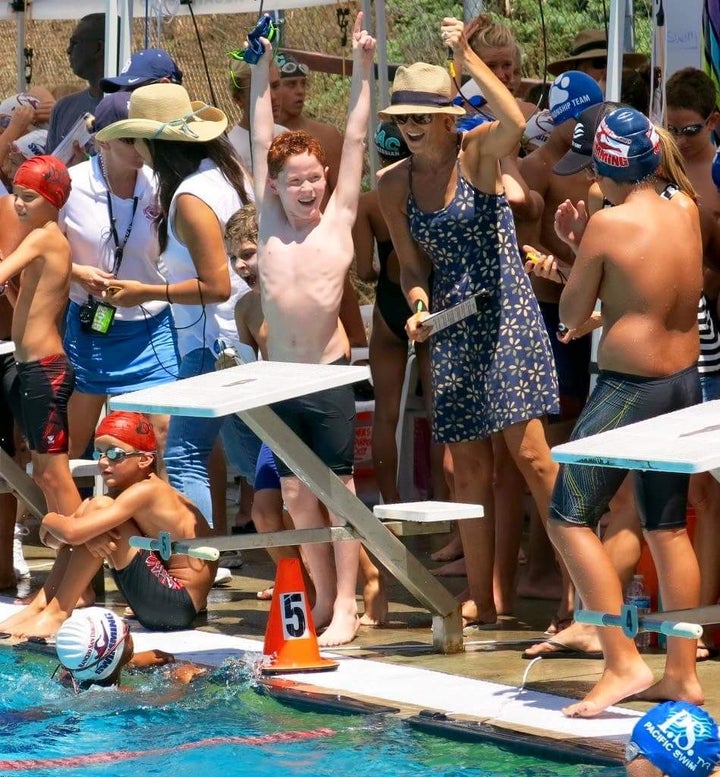 This is Part 4 of an ongoing series that will chronicle the rise, adventures and times of SharkHeart, fastest human being on land and in water
Related
Popular in the Community