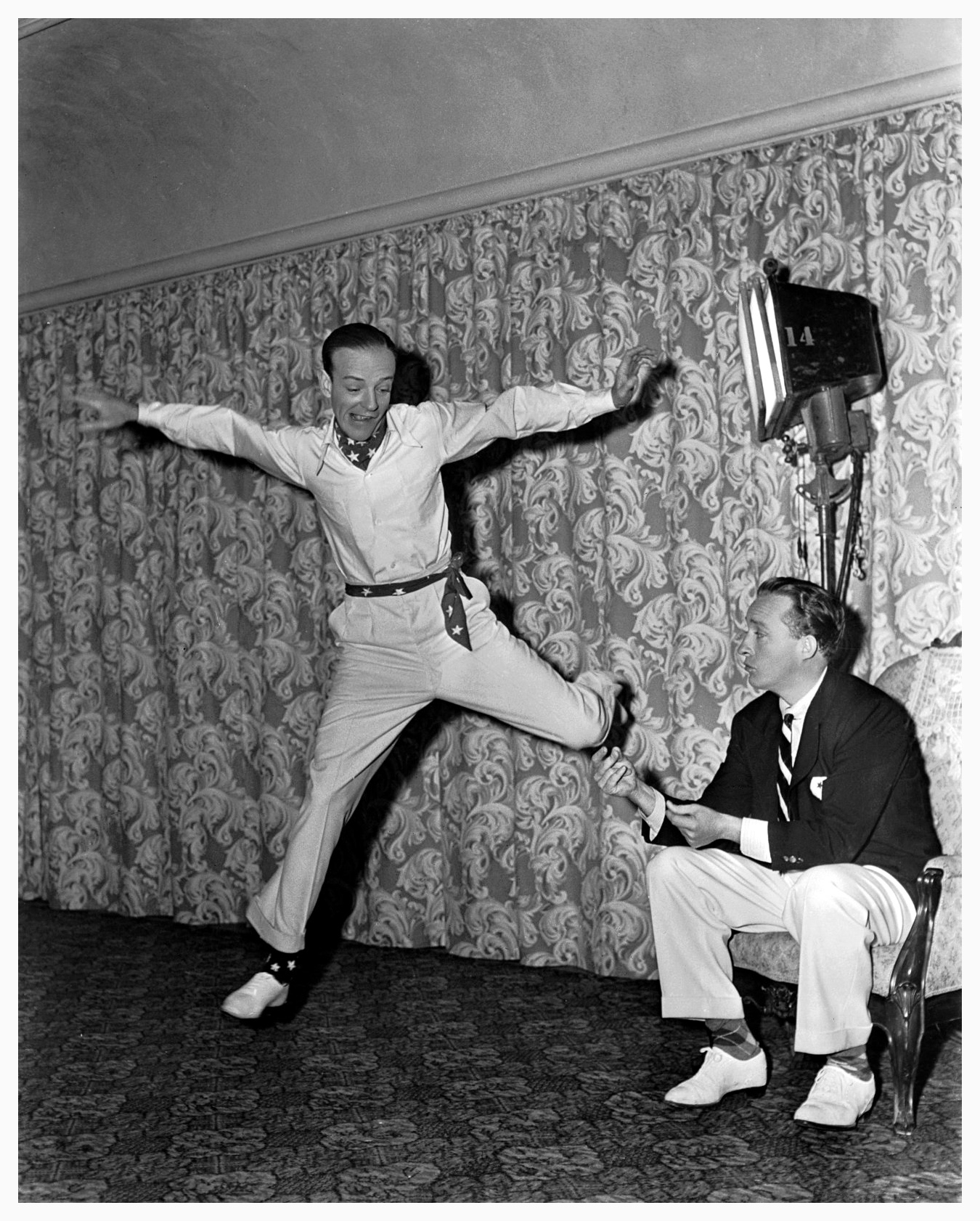 High-waisted pants will take you places!
There are two things that drive me nuts these days: low-rise pants and button flies.
So on the quest for high-waisted jeans, I bought a pair of Levi's 517's. They are the ones the cowboys wear (I had them altered to take out the boot cut). These have the longest zipper I have ever seen! When I put them on, I felt like I was in a slow motion film. I started zipping and it just kept going till, hello navel! It stopped.
I haven't felt so comfortable in pants since trying on my first custom-made tuxedo pants by Italian tailors Duca Sartoria five years ago. High-waisted is the way to go. My legs look Amazonian in length, my posture is perfected and my silhouette is much more streamlined. Shirts stay tucked and don't unravel with every move you make. So why the hell did we ever veer away from them? Look how amazing the Hollywood greats looked in them swirling around dance floors and hitting the club for a three-martini lunch. Astaire danced in them, Picasso lured women in them, Cocteau wrote in them. I feel like this could turn into a Cole Porter song.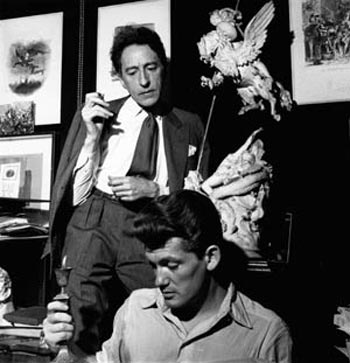 Cocteau's proportions here are on point
I began to wonder why I couldn't find more high-waisted pants out there in the menswear cosmos. Nick Wooster, former men's Fashion Director at Bergdorf Goodman, explained that, "the thing about them is that they are specific and not commercial. Ralph Lauren Purple Label does them well as does Thom Browne. It is a very English look."
He went on to tell me that men have become so comfortable with low rise that it's like bringing back the pleated pant; it took years to get men out of them and now we are showing men how good they can look in them. He sighed, "Men are creatures of repetition and when they get conditioned to like something it takes a very long time to change that." That said, he ended on a high note that there was a lot of polish in the fall 2011 collections so quite possibly we will see more high-waisted in the very near future!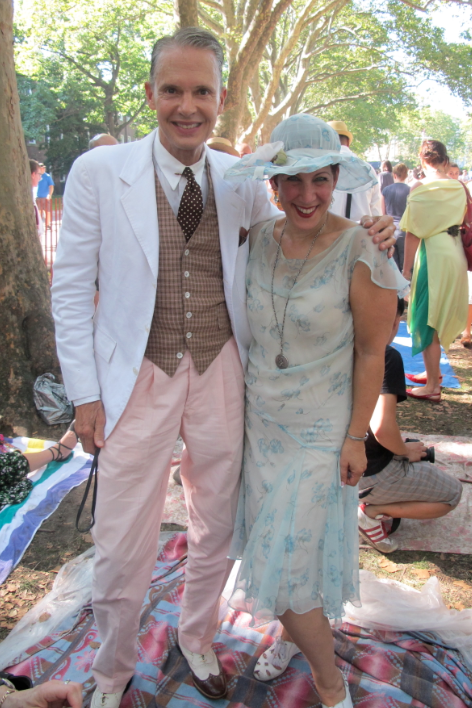 Robert Bryan in his preferred type of pant
Fashion stylist and high-waisted enthusiast Robert Bryan gave me his more technical reasons to root for team High-Waisted. "Nothing looks worse than a long torso with short legs, a look created by pants that rise only to the hips, or these days, considerably lower," he demurred. "Furthermore, it seems only natural that trousers should rise at least to the natural waist where they can rest for support on the hips and drape from there," Bryan told me.
Finally, I spoke to hip and hot tailor Jake Mueser of Doyle Mueser. How's he cutting his pants these days? "Our standard block is on the higher-waisted side, about a 10-inch rise. I was inspired by old images of Serge Gainsbourg and Jacques Dutronc in slim jackets, longer cut, high-waisted pants and short vests," he told me last week.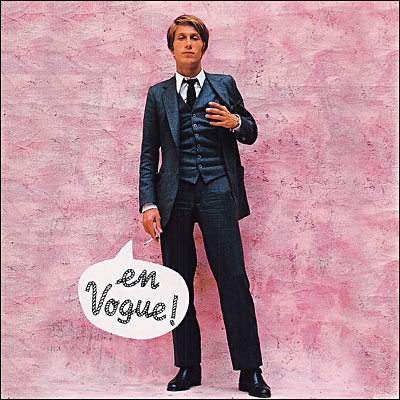 Jake's inspiration, Jacques Dutronc
I am happy to tell you Jake has more and more clients asking for a higher waist. But he admitted, "It does get hard if a man has much of a belly because it needs to be tailored right under the belly or up and over which isn't a good look."
So, men, it is up to you daredevils that want to look tall, erect and sophisticated to bring back this iconic staple to our wardrobes. Don't dilly-dally with yanking up your pants anymore. No plumber's crack for us! Demand them from your favorite shops and ask your tailor to take it up a couple of inches. And please, no Urkel jokes.
Related