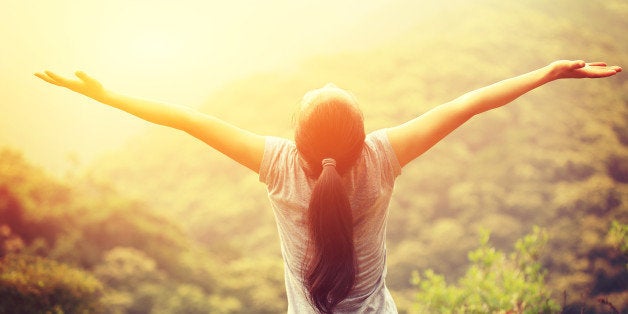 One of the last things you would think of is starting a business while battling a life threatening illness. Yet for Heidi Kelly there was a growing business in midst of 2 diagnoses of breast cancer, 4 surgeries, 4 rounds of chemo and 35 trips to the hospital.
Heidi is a handbag designer at her business HKelly Designs, where she designs and produces limited edition handbags for women who are not afraid to stand out from the crowd.
Unlike others who would give up and allow cancer to knock them down, Heidi decided to follow a different route. She turned her experience with breast cancer into something good.
Heidi also spreads the message of hope and positivity through social media under the name 'HKellydesigns' and features in local magazines and newspapers.
Heidi hadn't always been an entrepreneur. She expressed her creativity through making handbags. After the diagnosis, Heidi found comfort with the sewing machine which once brought her fear. Thanks to her husband's encouragement, setting up HKelly Designs pushed Heidi to challenge her abilities.
"I was just learning to design my own handbags after learning from the internet and other people's patterns when I was diagnosed with breast cancer. Once that happened my sewing machine became my therapist and I sewed whenever I was able. Soon my husband and I decided to make a go of it (He's the entrepreneur of the family). In between surgeries I found a coach and started to learn how to run a business."
As she started her business, the positive support she had for her craft was overwhelming. This was proof that her business was going to be a success.
"When I was diagnosed I hadn't officially begun the business, I was kind of just dabbling. But people were constantly mentioning that they loved the bag I was wearing. Once the diagnosis happened, I announced it on Facebook (once I told family and friends) and was amazed at the support."
Of course, the first diagnosis of breast cancer was frightening, but Heidi was committed to facing it head on.
"The first thing [that went through my mind] was 'Am I going to die?' But soon, thanks to my uncle (a two time stage IV Hodgeskins survivor) I was following his advice and sucking it up! I wasn't going to curl up and die, so why not live life to the fullest? I quit my bartending job and went full into handbag design and making. Now, most of my fears are about my business and me putting myself out there, but I never would have been anywhere like this if I didn't have cancer."
Heidi was aware that running a business was not going to be easy. But she did not allow the added health challenges to slow her down.
"The true test happened when I was diagnosed the second time. My business was in full swing and the doctors said chemo and radiation was a must. [It was] 4 rounds of chemo [and] 35 trips to the hospital for radiation. It definitely cut into the time I was able to spend on the business. But I still made it to the factory for sample sewing and even had the first photo shoot the day before one of my chemo sessions."
Working on her business gave Heidi something to live for. It was the fuel that kept her going in spite of the tough time she had to go through. She fought through cancer and at the same time blessed others with her designs.
"Some days were hard, but there were a lot of days that I was able to do something even if it was marketing sitting on the couch. What kept me going was if I stop, I die. That was my mentality. If I didn't have something to live for there really wasn't a point. But I did have something and I love doing it."
Since then HKelly Designs has been making waves among women. Heidi is doing great with her business.
"The best part of my business is coming up with new design ideas. Getting the creative juices going is so exhilarating...seeing other people respond so positively to my bags when they get them, they are so excited!"
HKelly Designs is the very definition of unique. When Heidi designs and produces a handbag, it's possible you're buying the only one of its kind. That makes every buyer a special customer. This is what makes it stand out from the other bags out there.
"One of my mottos is #XOXOIndividual. I started making bags because I was bored with what was out there and I wanted to have something unique. I use fabric and I tend towards funky patterns or animals, like raccoons, owls and sloths to name a few. So they are unique works of art and rarely are two exactly the same. I do have a line from the factory but even those are limited runs - so one of a kinds and limited editions with funky twists. These are not your mother's handbags."
Heidi is a thriver and lives her life to the fullest. Her strength and resilience to express her creativity while battling with breast cancer is remarkable.
She leaves these words of encouragement for those going through challenges but still want to do something great with their lives.
"Live life now and keep going. Don't put off anything. I know it sounds cliché, but it is beyond true. This goes for everyone. We never know what is in store for tomorrow so live life now!"
REAL LIFE. REAL NEWS. REAL VOICES.
Help us tell more of the stories that matter from voices that too often remain unheard.