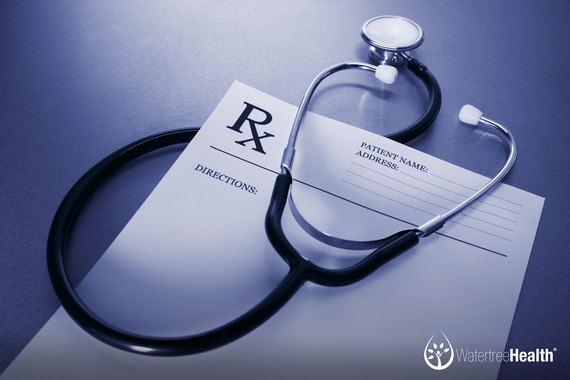 Last week, the New York Times reported that a Florida man killed his sick wife of 50 years because he was unable to afford her medicine. While murder as a solution is uncommon, it is all too easy to find fixed income or retired seniors struggling to pay for necessary medications or not taking medicines as prescribed due to cost. The couple mentioned in the newspaper had already filed for bankruptcy as early as 2011.
As distinct as our current slate of Presidential candidates are from one another, they all agree that prescription prices must be curbed. People living in America cannot afford to get sick. As St. Vincent Health Chief Clinical Officer Dr. Richard Fogel wrote in The Hill, drug prices threaten patient care. He is troubled by the unjustified hyperinflation of prices for drugs that have existed for decades. Suddenly, select branded and generic product costs jumped by 500 percent, or even 3,000 percent!
Rebecca Moore reports that total retirement health care costs could top $375K. She cites calculations by HealthView Services' Retirement Health Care Cost Index, which show that a 55-year-old couple planning to retire in 10 years will likely need to spend 88% of their Social Security on total health care costs. Between 2015 and 2016, overall retirement health care costs are forecasted to increase 7.3%, driven by Medicare Part B premium increases at 16.1%.
Astronomical prescription price tags affect people three-fold:
1. Consumers face increased insurance premiums and increased prescription costs.
2. Lower margins force hospitals to cut back on crucial community health programs or even terminate such services.
3. People make bad decisions such as rationing prescriptions or not taking necessary medication at all.
The relentless hyperinflation of drug prices needs to end, but it won't happen without major changes in policy. Some actions or proposals have included (but are definitely not limited to):
1. The Campaign for Sustainable Rx Pricing asks for increased transparency as well as justification of drug pricing. It also demands greater market competitiveness by reducing the practice of "evergreening", or when a drug manufacturer extends its patent and exclusivity periods on new products that are marginally different from existing versions.
2. Capping prescription prices so consumers do not pay more than the lowest paid by the U.S. Department of Veterans Affairs (VA) because the latter is assumed to get the best deals from pharmaceutical companies. This may prove difficult because confidentiality clauses are often part of price negotiations, so the public does not know how much the VA pays for drugs. Drug companies might respond to the California ballot initiative, known as the Drug Price Relief Act, by raising the prices currently offered to the VA. Will this ballot initiative save money? Report offers an educated shrug.
3. Mandating the prescribing of similar generic or over-the-counter drugs instead of brand names. Drug substitutions could save billions in health care. The suggestion is controversial because the same therapeutic equivalent drug may affect people differently. Although similar, the distinctions may cause varying side effects such as upset stomach.
4. Health insurers pushing to tie drug prices to outcomes. Prescription costs would better reflect the value they provide. For instance, Cigna Corp. will receive extra price discounts if individuals using new cholesterol medications do not improve as much as drug makers projected from clinical trials. The original negotiated prices don't change if the medicines meet or exceed expectations.
As you can see in the examples above, there is no quick answer that will satisfy everyone. Moreover, Fogel reminds us that quality care cannot thrive without a meaningful collaboration between health care providers and the pharmaceutical industry. We must prioritize patient needs and outcomes; the future of healthcare depends on it.
Co-authored with Shane Power, President of Watertree Health, where Lisa works in communication and business development.
Popular in the Community