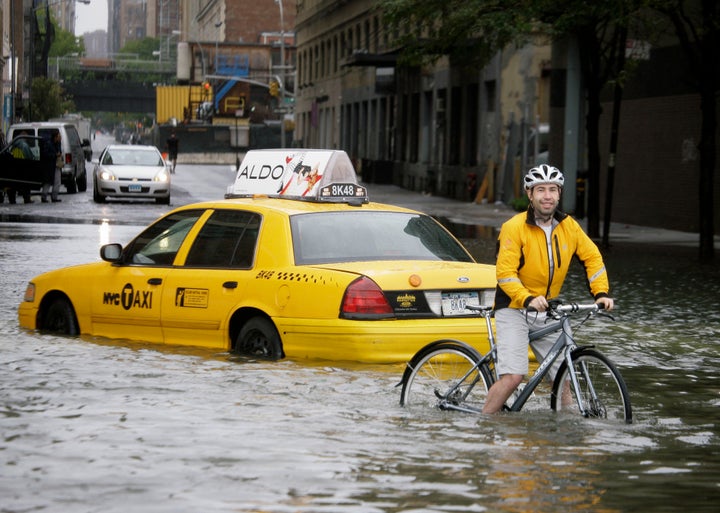 A new report from Climate Central, a nonprofit news and research organization based in New Jersey, shows New York City at risk for severe coastal flooding as the result of global warming.
The report, entitled "Surging Seas," projects a four foot rise in sea levels during storms across the globe in the next 20 years. In New York, the chances of a 100-year flood or worse by 2030 have more than tripled, from 8 percent to 26 percent, thanks to global warming.
New York City counts over 141,000 of its citizens living within three feet of high tide — the same amount the sea level will rise by the year 2100, scientists predict.
The New York Times also reports that land 3.3 feet below sea level is expected to one day remain permanently underwater, perhaps within as soon as the next 100 years.
According to Climate Central, "the NY metro area hosts the nation's highest-density populations vulnerable to sea level rise" and "the funnel shape of New York Harbor has the potential to magnify storm surges already supplemented by sea level rise, threatening widespread areas of New York City."
Below find an interactive map to our city's future under the sea. Type in your zip code to see the flood risks of from rising sea levels and storms near you.
(There is some hope, however. New York is one of the best prepared cities for climate change disaster in the country.)
Popular in the Community