Over 53 million Millennials now work in the US today. Which means that more than one third of the gainfully employed is between 20 and 36 years old. By 2025, Millennials will represent a massive 75% of the American workforce. As a demographic, they clearly have significant purchasing power -- and they know how they like to spend their cash.
Having grown up in a world of globalization and economic disruption, Gen-Y holds a different worldview from their predecessors. They seek meaning, look for authenticity and like to rally around important causes.

The rise of social responsibility
Companies that support causes are gaining traction with the Millennial customer. But, social responsibility is not just about what they buy. A study from the Stanford Graduate School of Business revealed that 90% of MBAs from business schools in Europe and North America prefer working for organizations committed to social responsibility. Ethics and integrity, it seems, win out over financial reward.
With social awareness firmly stamped into the psyche of this powerful market segment, companies need to change the way they do business to keep up with the trend. Millennials are used to convenience and authenticity, but they don't like companies who choose profit over purpose.
Running their lives from their smartphones, Millennials are highly connected. They have direct access to global problems, like finite resources, human rights, gender inequality and climate change. They're also quick to share what they care about through social media platforms.
Online stores with a purpose, a new way to do business
While larger companies and multinationals are catching on to the importance of social responsibility, a new type of business is gaining market share. Small online stores with a specific purpose to do good. Take Bottle 4 Bottle, an Australian family-owned business that invites customers to shop for a cause. Each time they sell a bottle of lotion or spray tan solution, they donate a bottle of premium formula to an orphaned or abandoned child in need.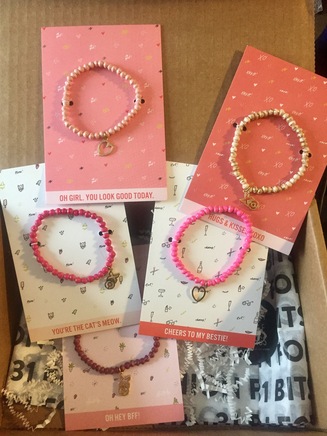 Thirty One Bits, a company that uses 100% recycled materials for their necklaces and accessories made by women in Uganda. They develop a five-year program and provide health care, financial advice and social support to help women to start their own businesses. Instead of direct profit sharing, they ensure that Ugandan women can make a sustainable income to live well and to raise their children.
Warby Parker is another business that revolves around social responsibility. For every pair of glasses they sell in their stores, they donate a pair to somebody in need. As part of their program, they also train men and women in developing countries to perform basic eye exams and sell glasses.
This is just the tip of the iceberg. There are thousands of small business, supporting various causes in different parts of the world. With a solid marketing strategy and strong social media presence, they can make themselves heard and appreciated - and sell products.
It's about making a positive social impact
Millennials support companies that do good, making social entrepreneurship a smart business model to follow. 70% of millennials are willing to pay more for a product that makes an impact on issues they care about.
We're talking about young men and women with spending power estimated at $2.45 trillion! So, social responsibility should be a top priority for all companies that target this market segment. But be careful about simply choosing a social problem to look good on your website. Millennials like transparency, so be sure to support a cause that makes sense to your business, and one that you truly care about as well.
Related
Popular in the Community