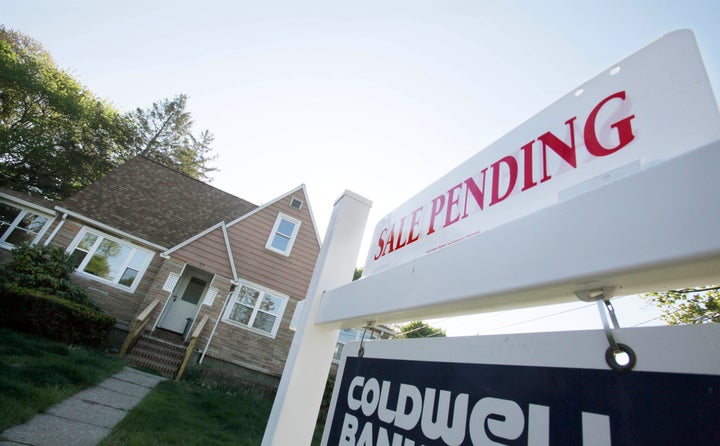 Foreign investors have been boosting the housing recovery. Attracted by price declines -- and sometimes looking for safer places to invest their money than in their home country -- foreigners have been searching for and buying American real estate. But this trend is going into reverse. As a share of all the searches on Trulia, foreign searches fell by nearly 10 percent in the last year: In the second quarter of 2012, 4.1 percent of home searches came from abroad, compared with 4.5 percent in the second quarter of 2011. Traffic overall on Trulia is growing rapidly, including foreign searches, but foreign searches are becoming a smaller slice of a growing pie. Why are foreigners pulling back from the U.S. housing market? Two reasons. U.S. price increases are turning them off, and interest has fallen off from the eurozone crisis countries. But before we explain the drop-off, first let's take a look at where foreigners are searching.
Where Are International House Hunters Searching?
Which markets are foreigners looking at? Los Angeles, New York and Miami get the highest number of foreign searches. Check out our interactive data visualization to see where are the top five metros searched from the 15 foreign countries with the most searches on Trulia.
Los Angeles is the #1 destination for search visitors from Japan and Russia.
New York tops the list for China and Italy.
Miami is the most-searched by house hunters in Brazil.
But America's neighbors have different favorites: Canadians are most likely to search for homes in Phoenix, while Mexicans look in next-door San Diego more than in any other metro.
Where are foreigners really making their mark on the local housing market? >New York get lots of searches from outside the U.S., but it's a huge market with lots of domestic searches, too. Looking instead at the share of searches coming from abroad, Miami tops the list: 15.7 percent of searches are from foreigners. Among the largest 100 metros, six of the 10 metros with the highest foreign share of searches are in Florida; Los Angeles, Honolulu, San Francisco, and Las Vegas round out the rest of the list. New York clocks in at #13, with 7 percent of searches from abroad. Where aren't foreigners searching? They account for less than 1.5 percent of searches in Knoxville, Tenn., Tulsa, Okla., Oklahoma City, Okla., and Gary, Ind.
What do foreigners' favorite metros have in common? Two things: nice winters and big price declines during the housing bust. Foreigners want sunshine and bargains. The relationship between price declines and foreign share is especially strong. Of the ten metros with the highest foreign shares in the above chart, only Honolulu and San Francisco avoided huge price drops; although they don't offer foreigners a great deal, they both gorgeous, cosmopolitan areas with worldwide name recognition.
The Retreat of Foreign Home SearchersCheap
U.S. housing may look like a good investment from afar, but American real estate prices have stopped falling in the past year. After years of declines, asking prices rose nationally 0.3 percent year-over-year in June. What really helps us see the effect of rising prices on foreign housing demand is that prices rose almost 20 percent in some markets year over year and fell almost 10% in other markets. It turns out that the foreign share of searches fell over the past year in markets where prices rose. This graph tells the story:
The foreign share of searches fell in the four markets with the largest year-over-year price increases: Phoenix, Miami, Cape Coral-Fort Myers, Fla., and West Palm Beach, Fla. Foreign shares also fell at least a full percentage point in El Paso, Fort Lauderdale> and North Port-Bradenton-Sarasota FL, all of which had year-over-year price increases as well. In contrast, the foreign share of searches actually rose year-over-year in many markets with price declines, such as Chicago and Atlanta.
Foreign searchers, therefore, are turned off by rising prices. Just as foreigners are attracted to places where prices fell after the U.S. housing bubble burst, they start to lose interest in places where prices are already up from their low point. For a foreign investor, Miami or Phoenix looked like a much better deal a year ago than it does now. Interestingly, searchers from some countries are more sensitive to prices than others. Canadians, especially, have cut back their searches in markets where prices have rebounded -- after having been attracted to Phoenix, Miami and other hard-hit markets in the housing crisis. In contrast, searchers from Japan, for instance, weren't attracted to bargains in the first place and therefore aren't shying away from markets were prices are increasing.
No More Eurozone Silver Lining for the U.S. Housing Market
Ironically, the U.S. housing market got a lift from the eurozone crisis last year. When we last looked at foreign searches, we found that searches from Greece, Italy and Spain -- all eurozone crisis countries -- rose last year, even though searches from other European countries fell. That's because many investors in these crisis countries saw American real estate as a safer investment than assets at home. Now, it looks like the silver lining for U.S. housing has evaporated. The share of searches on Trulia from the eurozone crisis countries peaked in the fourth quarter of 2011 and declined in the first half of 2012. (FYI, the eurozone crisis countries include the unfortunately-named "PIIGS" -- Portugal, Ireland, Italy, Greece, and Spain -- plus Cyprus, which have been struggling with failing banks and huge debts.)
It's hard to say for sure why the share of searches from the at-risk eurozone countries declined in the last two quarters -- after all, the eurozone's problems are far from fixed. One possible reason is that late last year the European Central Bank began to allow private-sector banks to borrow much more easily, which made residents in crisis countries less panicked and more willing to keep their savings at home. Whatever the reason for the exact timing, the U.S. housing demand is no longer benefiting from the Eurozone crisis.
The Lesson: Easy Come, Easy Go
The lesson is that if foreign searchers are attracted by price declines, they'll be turned off by local price increases. Foreign interest in U.S. homes is more sensitive to price changes than domestic interest is. Local markets buoyed by foreign interest will see demand erode as prices rise. Markets that appeal less to foreigners have gotten less of a lift during the recovery so far but have a better chance of holding on to their price gains. Similarly, elevated demand for U.S. homes by residents of the eurozone's at-risk countries has receded. In short, foreign demand can be fickle: easy come, easy go.
Related
Popular in the Community