Municipal budgets around the country have been squeezed tight in recent years, and a city official in one town allegedly exacerbated those financial woes to fund her horse breeding habit.
Rita Crundwell, the comptroller and treasurer of the small Illinois town of Dixon, was arrested Tuesday on charges of embezzling $33.2 million from city coffers, the Chicago Tribune reports.
This story has been updated to reflect developments in Crundwell's legal and employment status.
Crundwell, who is also a championship horse breeder, reportedly bought more than $300,000 worth of jewelry with the money, but sank most of it into running her horse breeding business, Meri-J Ranch, including a $2.1 million motor home, according to International Business Times. In fact, her successful horse business, which boasts 52 champion horses on its website, may have served as a cover for her alleged criminal activity, according to MSNBC.
The city of Dixon has faced budget cuts in recent years, forcing officials to close the town's public pool, with Crundwell remaining entrusted with the town's $8 million budget through it all. That is, until a secret account was discovered while she was taking time off, the Chicago Tribune reports.
But Crundwell is hardly the first government employee to be accused of embezzling government funds. In March, a former employee of Detroit's Department of Human Services was charged with embezzling $18,000 in community block grant funds. Small peas compared to former Washington D.C. district tax manager Harriette Walters. In 2009, she was found guilty and sentenced to 17 years in prison for a $48 million embezzlement scheme, The New York Times reports.
UPDATE: Ms. Crundwell has been released from federal custody with asset and travel restrictions, according to the Wall Street Journal. Dixon Mayor James Burke told residents that the city has put Crundwell on unpaid leave and is trying to recoup as much money as possible through asset seizures.
Check out some of the most notorious Illinois corruption cases below: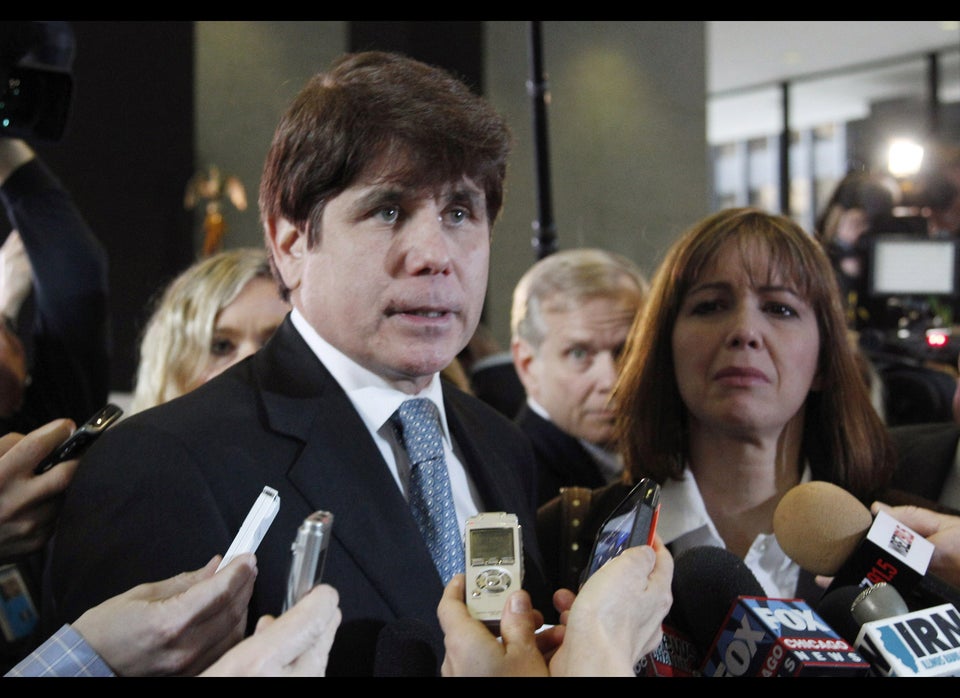 Corruption In Chicago, Convicted Elected Officials & Public Figures
Related
Popular in the Community