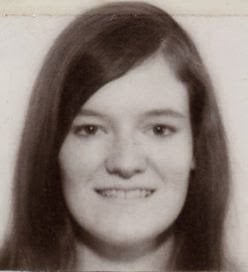 After nearly 52 years, authorities in Vermont say a 24-year-old school teacher's brutal murder has been solved using DNA found on a cigarette butt.
Rita Curran was strangled in her Burlington apartment in 1971 by William DeRoos, a then 31-year-old man who was at the time living two stories above her with his newlywed wife, authorities announced at a press conference Tuesday.
DeRoos, a cigarette smoker, had gotten into an argument with his wife on the evening of July 20 when Curran was murdered and gone for a walk to cool off. The next day he told his wife of two weeks to tell police investigating Curran's death that he never left their apartment, warning that his past criminal record would unfairly make him a suspect in her death. She complied, said Burlington Police Chief Jon Murad.
"I think that she lied at the time because she was young, she was naive, she was newly married, she was in love," said Police Det. Thomas Chennette, who re-interviewed DeRoos' then-wife in later years. He said he didn't believe she knew what her husband had done.
Curran, who was home alone when killed, "put up a vicious struggle" and "fought for her life two floors below the DeRoos," said Murad, citing a copy of the incident report.
"She died with her curlers in her hair," tweeted former Burlington Police Chief Brandon del Pozo, who helped investigate the case before his retirement.
But it wasn't until after the investigation was renewed in 2019 that detectives said they could definitively link DeRoos, who died in 1986, to the crime.
A cigarette butt that was found next to Curran's right arm, believed to have been left to burn out on the floor next to her body, had been collected and stored in DNA evidence, "not knowing what DNA was going to be for another 15 years," said Burlington Police Detective Lt. James Trieb, the commander of the Detective Services Bureau.
The DNA in 2014 was submitted into a federal DNA database for criminal offenders, but it never got a hit, meaning that the DNA's owner had not committed a felony, said Trieb.
Years later, police said the DNA samples were shared with a private DNA testing company that compared it to various genetic materials submitted by members of the public to DNA testing companies. These companies include genealogy websites like FamilyTreeDNA, said CeCe Moore, a genetic genealogist who assisted with the cold case.
"This case is over 50 years old, but it only took a couple hours to narrow it down to William DeRoos," said Moore at Tuesday's presser while presenting her findings.
In addition to the cigarette butt, investigators said that DNA found on a house coat that Curran had worn at the time of her death matched DeRoos with almost total certainty.
Shortly after Curran's murder, William DeRoos left his wife and moved to Thailand to become a Buddhist monk. His then-wife ― who Murad said does not face charges for lying to police back in 1971 ― said that she barely saw him again, though authorities said he's believed to have remained violent.
DeRoos eventually moved back to the U.S., and in 1974 he remarried a second woman in San Francisco, California, who told police that there were two instances where he was violent around her, authorities said.
During one instance, the couple was talking with a female friend when she said he took out a pocket knife and stabbed the woman in her abdomen "for no reason whatsoever." He was arrested, and the woman was treated for her injuries. Deroos later told his wife that he thought it was her that he stabbed.
In a second instance, she said that they were having dinner when he suddenly started to strangle her without any apparent reason to the point that she lost consciousness. She left him, and he died from a drug overdose in a hotel at age 46. He would have been 83 if still alive today, police said.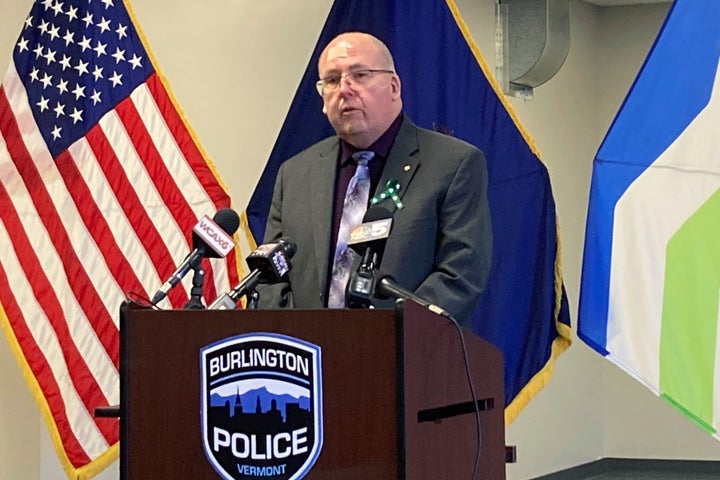 "We're all confident that William DeRoos is responsible for the aggravated murder of Rita Curran, but because he died in a hotel room of a drug overdose, he will not be held accountable for his actions, but this case will be closed," said Trieb.
Curran's parents died before ever finding out what happened to her. However, her siblings expressed their gratitude to detectives at Tuesday's press conference, sharing that she was murdered only two weeks after moving out of the family's home for the first time.
"I don't think so much about the guy who did this as I do about Rita and my parents and what they went through," said her brother, Tom Curran. "I pray to my parents, and I pray to Rita."
Popular in the Community