Rita Mattos has become an Internet sensation because of her job, and now she's using her social media fame to call out stereotypes.
According to BuzzFeed, the 24-year-old works as a street cleaner in Rio de Janeiro, Brazil. When photos of her work attire were shared on WhatsApp, some remarked that she was too attractive to be doing her job. The conversation drew attention on social media, and Mattos has since gained thousands of followers on Instagram. Currently, 39,000 followers keep up with her posts.
Despite what some of her followers said, Mattos made no connection between her looks and her job.
"People think that by being street sweeper we have to be ugly," she told BuzzFeed News. "They think I'm too pretty for this job, but I did not think anything of it."
Mattos is using the attention she's received to challenge stereotypes and make sure her followers know she takes pride in what she does.
"People get scared when they see a pretty girl working as a street sweeper," she told Brazilian news outlet Extra. "They say that I could find a better job than sweeping and weeding. Why do street sweepers have to be ugly, necessarily? There exists a preconception. But, despite the fact that it's a heavy work load, I have a lot of fun. I'm proud of what I do."
"I am very independent, working since I was 16 years old. I've always liked conquering my own things. I have hope that I will realize all of my dreams."
If shattering ridiculous stereotypes about what "attractive" women should and shouldn't do was on that list of dreams, she can certainly check it off.
Quotes from Extra have been translated.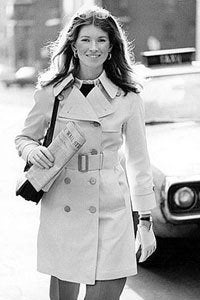 What These Powerful Women Would Have Told Their 22-Year-Old Selves
Related
Popular in the Community