Rita Moreno hasn't been the hot new actress on the scene in decades. But the 82-year-old star, who famously played Anita in "West Side Story," proved that she's still got sass, style and talent in spades at the 2014 SAG Awards, where she accepted the SAG Life Achievement Award for her long career.
"I am so f**king thrilled," Rita blurted out after being introduced by Morgan Freeman onstage. And later in her speech, "I'm sorry about that word... actually, I'm not."
Neither are we, Rita. We are sorry, however, that the actress hasn't graced more red carpets recently. Her chosen look for the SAG Awards was a kickass black and gold low-cut gown worn with a coordinating Herve Leger leather moto jacket on top, complete with gold studs.
Can someone please remind us when we're 82 that we can rock leather jackets, too? A look like this only seems to get better with age. Check out Rita's bold fashion statement below.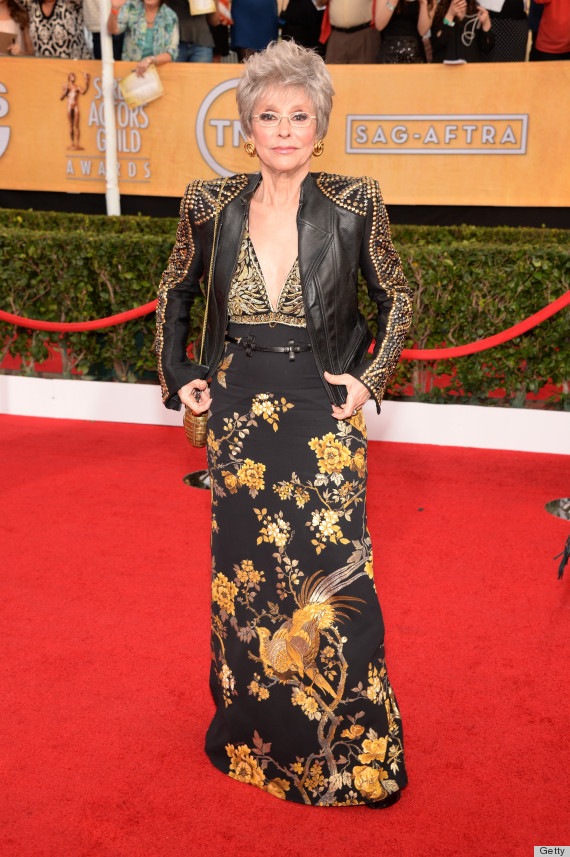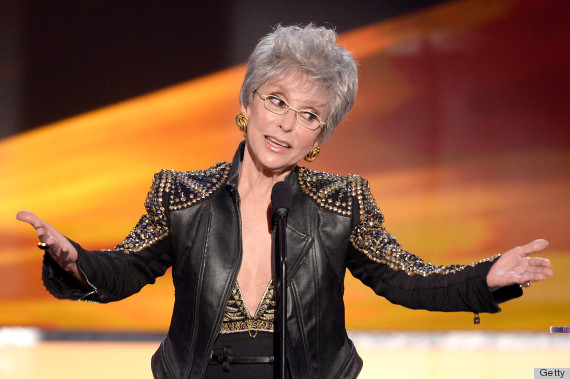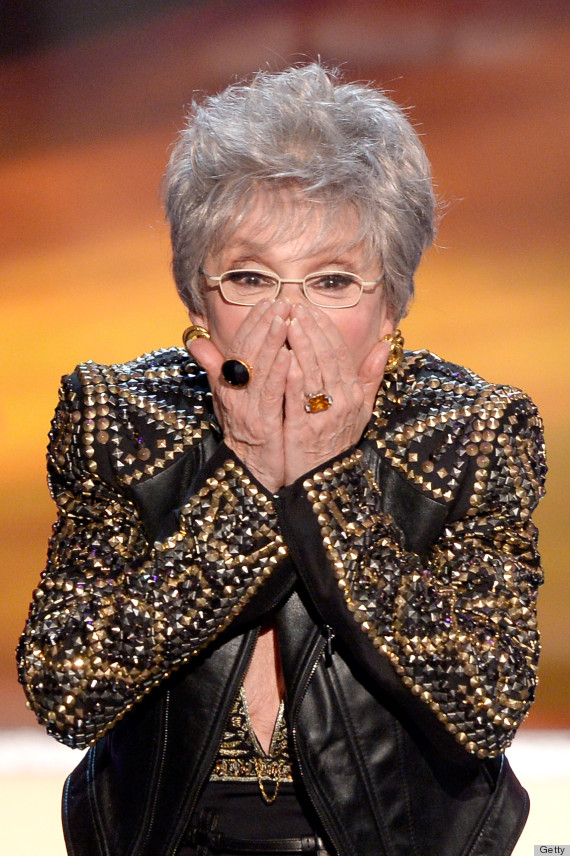 See the rest of the glam red carpet: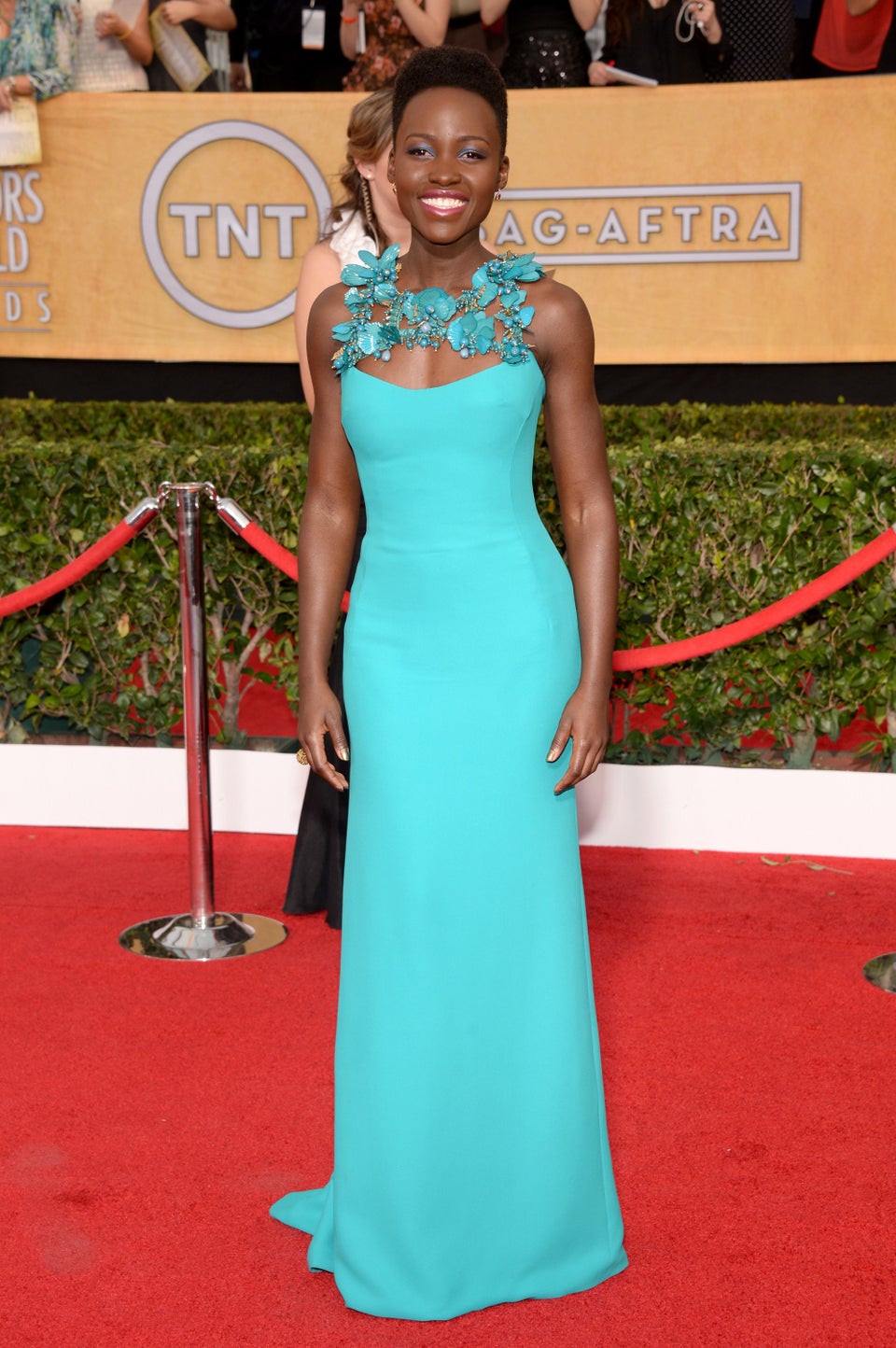 SAG Awards 2014 Red Carpet