Rita Ora and Sigma stopped by the UK's Capital FM studios this week, apparently, to play a game called "Instaoke," where guests are made to sing a bit of whatever songs producers care to throw at them. (And to promote a track they collaborated on together, "Coming Home.") After gamely tackling "Hotline Bling" with one-half of the drum-and-bass duo, Ora was asked to cover Adele's hit power-ballad "Hello."
"I can't sing this. I'm gonna rap it," she declared, before doing something completely different with the track (around 1:30). In a near imitation of Adele, Ora translated it into a fake foreign language that sounds like something mixed with her native Albanian.
"I just made it up," she said, in awe of her own creative prowess.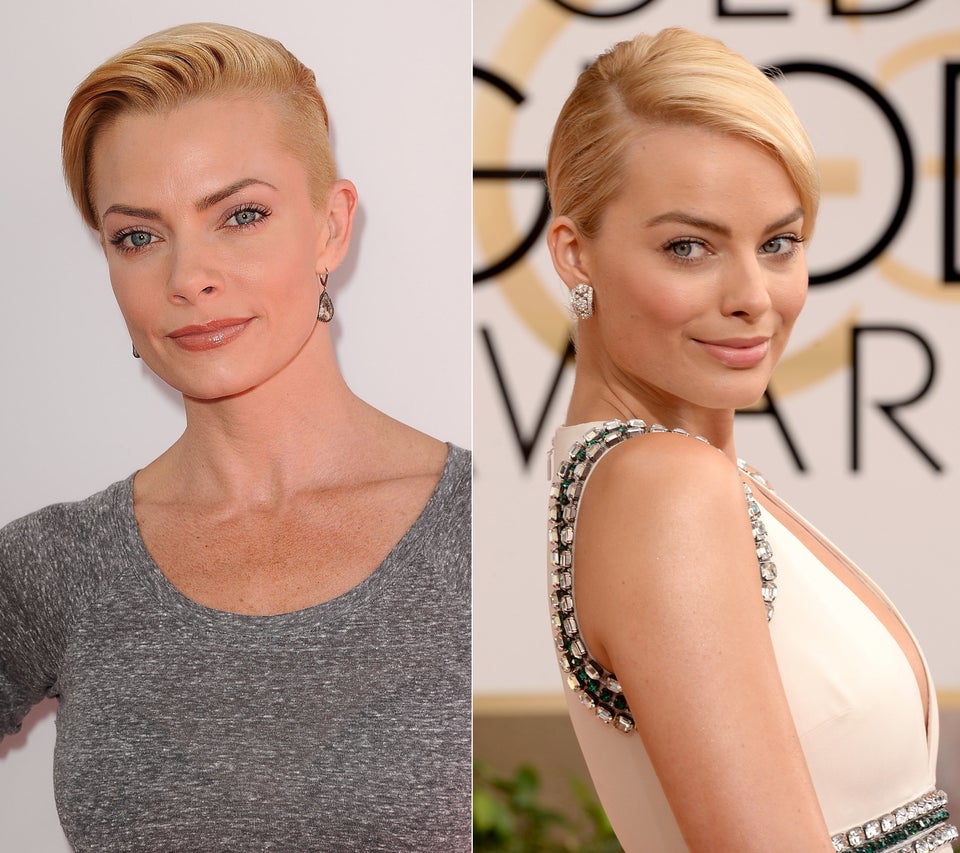 Celebrity Doppelgängers, Old & New
Popular in the Community