Rita Ora has got it, and flaunts it, both on and off camera, so the singer/actress/fashion sweetheart's latest look is far from shocking.
Still, it's an outfit very few other people would be able to pull off -- even if they were, say, at the beach.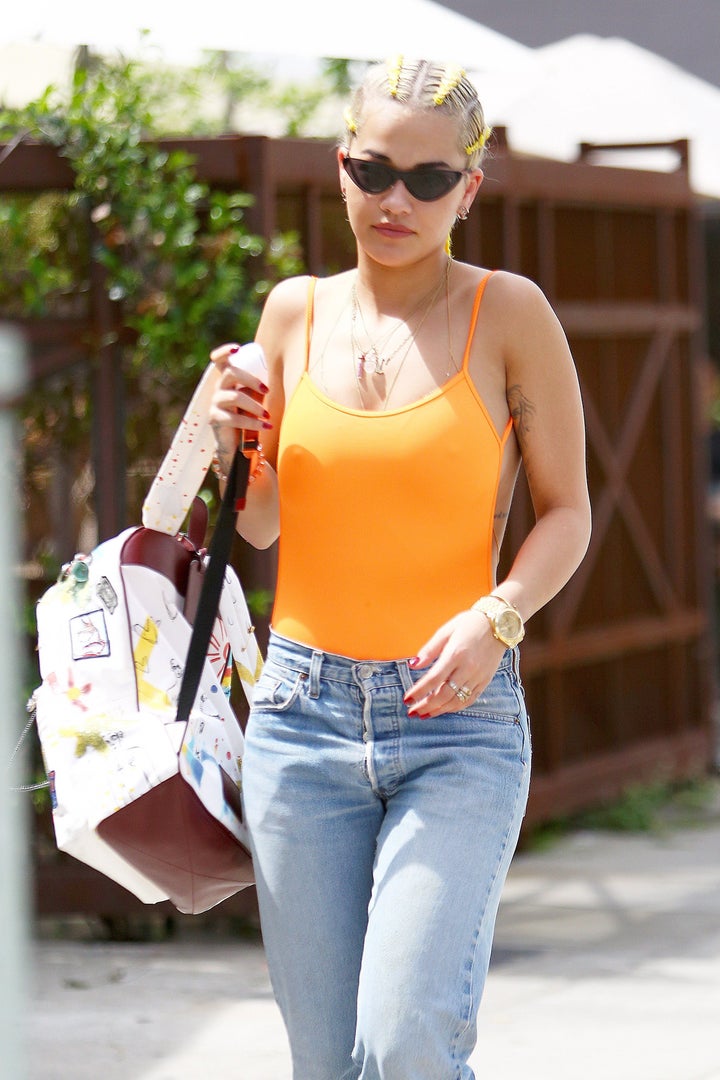 Ora stepped out in Los Angeles on Wednesday in a backless orange bathing suit, baggy jeans, Adidas slides, a Marc Jacobs backpack, cat eye sunglasses, a body chain and bright yellow cornrows.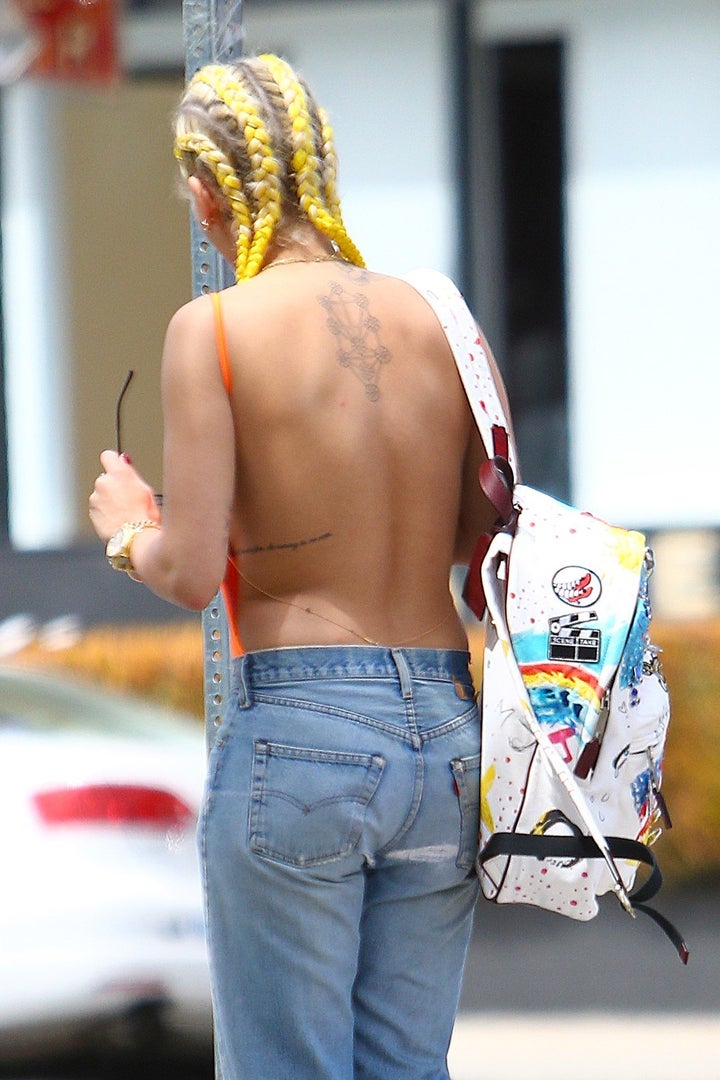 The revealing suit with a teeny, tiny back, which has been identified as an Ashish x Topshop number from 2014, is unfortunately no longer available for purchase, so you couldn't exactly replicate this look even if you wanted to.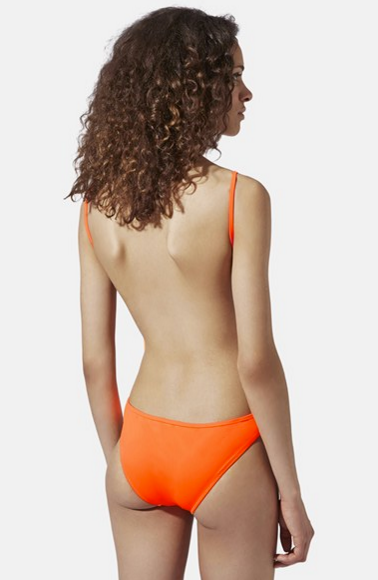 We have to hand it to Ora for her versatility... and for wearing this look so confidently on the streets of LA.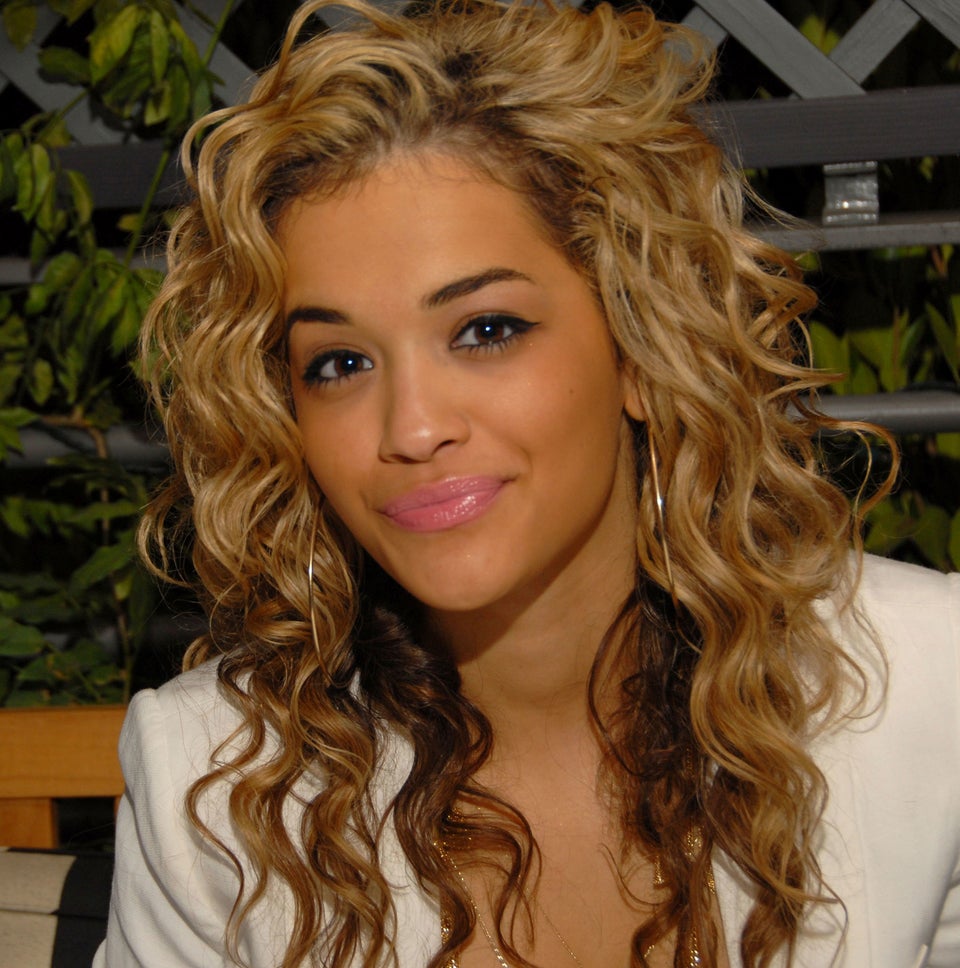 Rita Ora Beauty Evolution