Girlfriends! What would we do without them? Is there any substitute for being with your girlfriends, laughing and having a good time without the worry of being judged? My new song and video, to "Girls Night In," were inspired by that very feeling.
I wanted to capture the joy and glee I experience when I have my girlfriends over and there is complete abandon in our time together. To me, girlfriends are about acceptance for who we are, no judgment, and being appreciative of each girlfriends' qualities and gifts. I have had such joy when one of my friends gets along with another, and they become friends. It's like the circle of love just gets bigger and grows.
Many years ago I threw a party for my girlfriends. I asked them to come prepared to dance. I wanted to learn how to do some of the music videos I had seen on television. Back then, it was Janet Jackson's "All For You" and Britney Spears' "I'm A Slave For You." I had watched these artists dance in their videos during my workouts on a treadmill and thought, "Hey, I want to do that!" So, I hired a choreographer from a local college and got him to come teach us how to do those routines.
I cannot tell you how much we laughed and how much fun we had. Did we look like Janet and Britney? Um, no. Did we have the best time pretending? Uh, yeah. Many girls nights in have also been about sharing what is going on in our lives. My girlfriends and I have shared successes, joys, illnesses, divorces, deaths, births and more. We have bitched without worrying that it would come back to haunt us. We have celebrated knowing that our girlfriends truly were happy for us, no jealousy. A girls night in has been a safe zone to be who we really are, say what we really feel, to laugh at ourselves, and each other.
When I co-wrote the song with the Grammy-winning Nathan Chapman (Album Of The Year and Best Country Album for Taylor Swift's "Fearless") and Stephanie Chapman, we got into the mood of what it's like to be that lucky to have a group of friends you can have that much fun with. I feel blessed with my core group of friends -- a group one of my girlfriends calls "The Brain Trust."
I hope that this song and video will inspire women of all ages to reach out to their friends, get together, create their own girls night in, where they can laugh a lot and say, "Thanks for being part of this wonderful sisterhood of women."
Rita Wilson is an actor, singer, producer and Huff/Post50's editor at large. She's currently starring on Broadway with Larry David in "Fish in the Dark."
Wilson is encouraging fans to send in short videos of themselves having fun with their own girlfriends, and it could show up in a soon-to-be-made second video. For more information go to Wilson's Facebook page here.
Related
Before You Go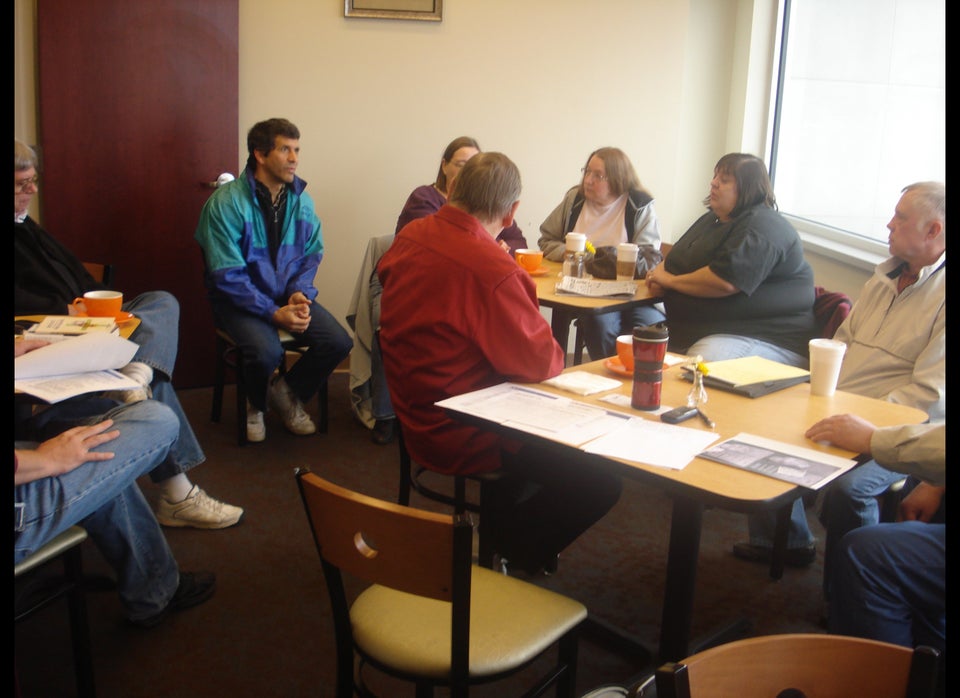 7 Ways To Make Friends Post 50
Popular in the Community