Happy birthday, Rita Wilson! The actress, producer, writer, singer and Huff/Post50 editor-at-large turns 59 on Monday, Oct. 26. Rita recalled a toast her dear friend Nora Ephron gave on Rita's 50th birthday: "I am here to tell you good things can happen after turning 50." And no one illustrates this message better than Rita, who has gone from actress-producer to singer-songwriter -- with great success.
Rita continues to thrive despite facing a potentially life-altering health scare earlier this year. Rita underwent a bilateral mastectomy and breast reconstruction after a diagnosis of invasive lobular carcinoma. She has recovered nicely and has continued to be an outspoken advocate of living life to the fullest after 50.
To celebrate her birthday, Huff/Post50 asked Rita a few questions about life and growing older.
Huff/Post50: How have you managed to get through this year -- which included a cancer diagnosis -- with such resolve and grace?
Rita: Acceptance. I took each day a step at a time. I spoke to many survivors and women who had bilateral mastectomies. We shared information. My husband, kids and friends kept me laughing and strong. I have been meditating twice a day. I thank God every day for being on this earth and for all the many blessings in my life.
Huff/Post50: What have you learned from this experience?
Rita: I have learned to say "no" more. I have a feeling of wanting to shed unnecessary things. A positive attitude can make a world of difference going through the long process of bilateral mastectomy and reconstruction. There is so much goodness out there. I was overwhelmed by the love and support I felt from people I had never met but posted on my Twitter or Facebook.
Huff/Post50: What's on your bucket list for the next year (or next five years)?

Rita: My new album will be out in February 2016. I'll be touring cross country on a bus. If that's not a bucket list item, I don't know what is! I want to visit Antarctica. I want to have a kick-ass party celebrating something and dance all night long.
Huff/Post50: What message do you have for women who fear turning 50 or 60 -- or just fear getting older?
Rita: Really, fear getting older? I can't even conceive of that. And consider the alternative! I would say, embrace it all. You couldn't possibly know at 25 what you know today. How amazing is that?
Huff/Post50: What mantra do you continue to live by?
Rita: "To thine own self be true." Polonius says it in "Hamlet". And also, the Serenity Prayer: "God grant me the serenity to accept the things I cannot change, courage to change the things I can and wisdom to know the difference."
Happy birthday, Rita. May you celebrate many, many more.
This interview has been edited and condensed for clarity.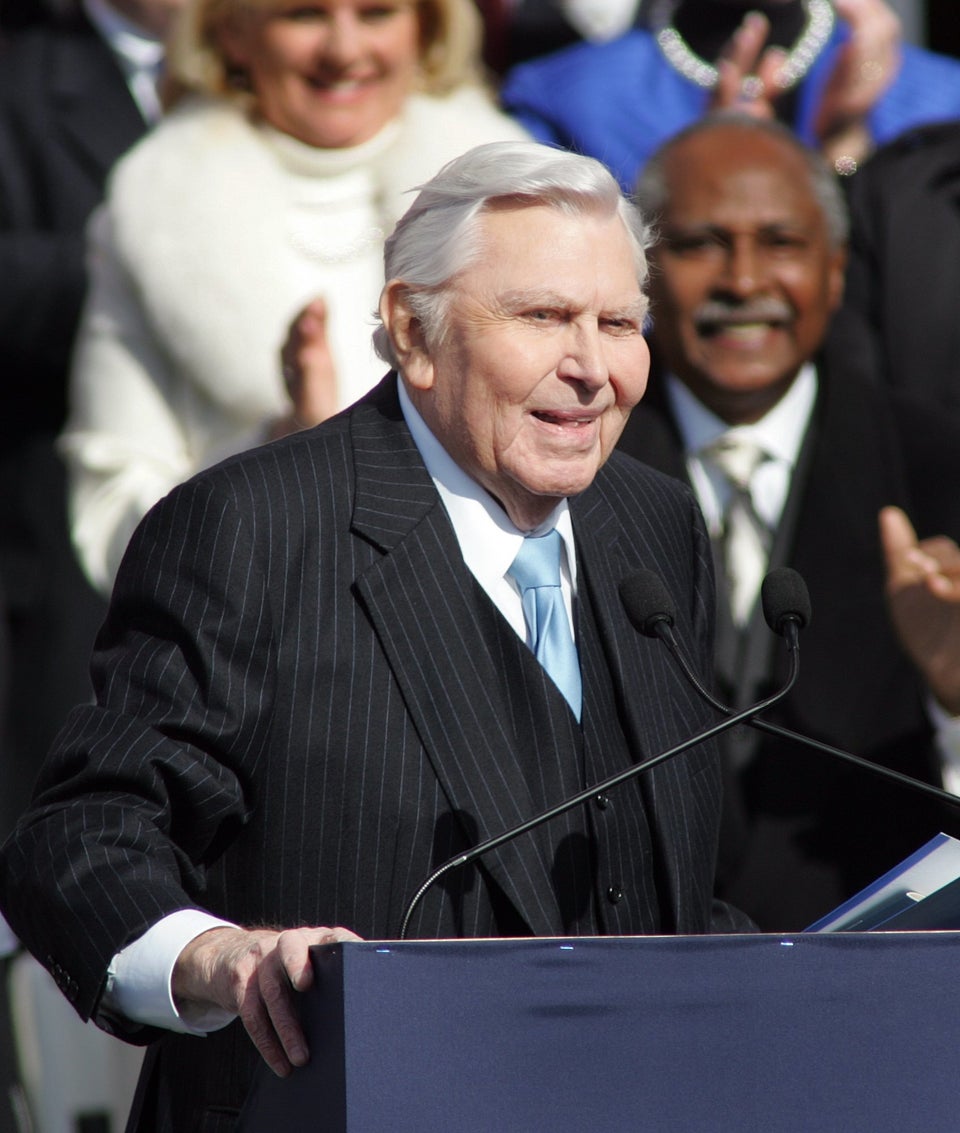 22 Amazing Actors Who've Never Won An Emmy
Related
Popular in the Community