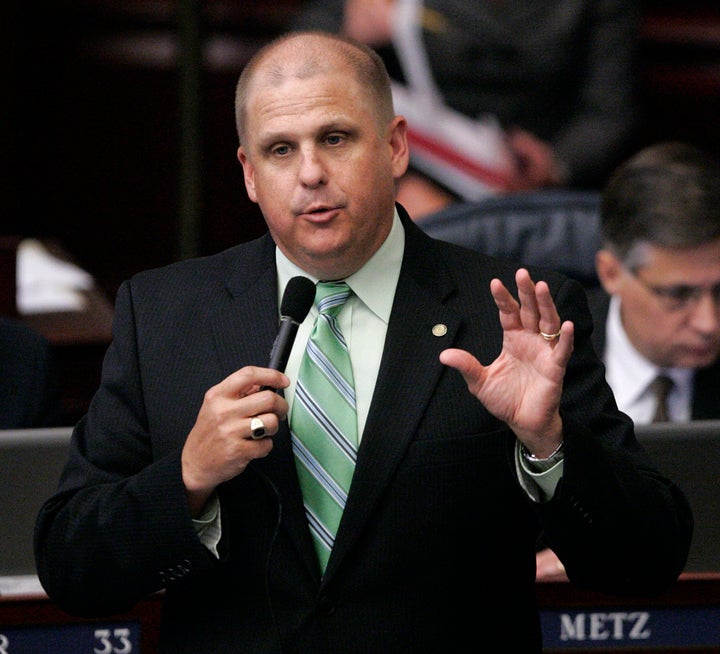 A Florida state legislator is proposing a new, unusual route to narrow the nation's jobs crisis.
The Palm Beach Post reports that Rep. Ritch Workman (R) is spearheading an effort to repeal a longstanding ban on "dwarf-tossing" -- a bar fad in which individuals of small stature are thrown around for entertainment purposes.
"I'm on a quest to seek and destroy unnecessary burdens on the freedom and liberties of people," he told the paper. "This is an example of Big Brother government."
The ban dates back to Oct. 1, 1989, when Florida enacted a statute prohibiting businesses from "undertaking or permitting any contest or promotion or other form of recreational activity involving exploitation endangering the health, safety, and welfare of any person with dwarfism."
Almost a quarter-century later, Workman describes this principle as "archaic," telling the Florida Current: "All we really did by passing that law was take away some employment from some little people."
Workman turned his talk into action on Monday, filing a bill that would repeal "provisions prohibiting beverage licensees maintaining, owning, or operating certain commercial establishments from allowing the exploitation of persons with dwarfism."
Little People of America, a non-profit group providing support for individuals of short stature and their families, has denounced dwarf-tossing in the past. The group released a statement in 2001, labeling the activity as an event where "the person with dwarfism is objectified and dehumanized in the name of 'entertainment.'"
While Workman's initiative may not resonate with individuals subjected to the show, Florida Gov. Rick Scott appears to support his fellow Republican's wishes. The Broward Palm Beach New Times notes that the rules targeted by Workman are among the 1,000 state laws Scott submitted for repeal last month.

Popular in the Community