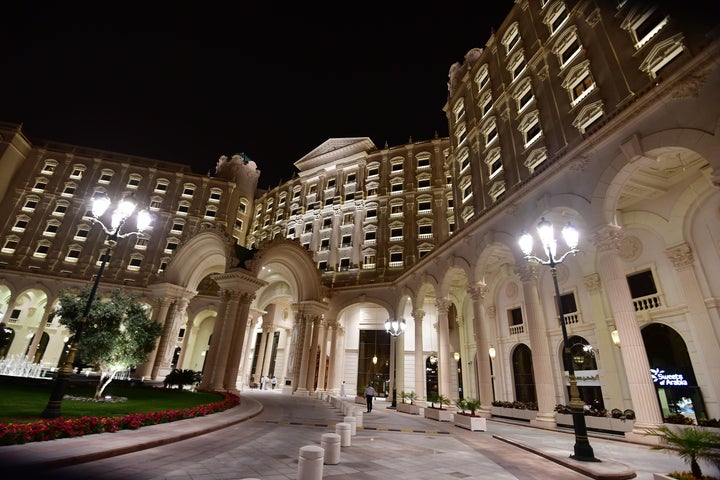 Saudi Arabia may be facing growing backlash over reports that government agents brutally killed journalist Jamal Khashoggi at the country's consulate in Turkey earlier this month, but at least one of its longtime partners is sticking with it: The Ritz-Carlton Hotel Co.
Next week, The Ritz-Carlton Hotel in the Saudi capital Riyadh is hosting the Future Investment Initiative, a Saudi-backed gathering of the superrich, nicknamed Davos in the Desert after a similar annual meeting in Switzerland. The conference has fallen apart in recent days, as prominent Wall Street CEOs and financial elites one after the other have canceled their attendance over Khashoggi's disappearance and apparent murder. On Thursday, even U.S. Treasury Secretary Steve Mnuchin dropped out.
The Ritz-Carlton and its parent company Marriott International, however, have remained silent on Khashoggi's disappearance. Representatives from Ritz-Carlton, Marriott International and the Riyadh Ritz-Carlton did not answer HuffPost's questions on their relationship with the Saudi government and declined an interview. "As a matter of guest privacy, we do not discuss the guests or groups with whom we do business or who may be visitors of the hotel," said Shahd Bargouthy, senior public relations manager for Marriott International.
Marriott International's lack of transparency fits a history of reluctance to criticize the Saudi royals, even when the Ritz-Carlton became a venue for the government's rights abuses.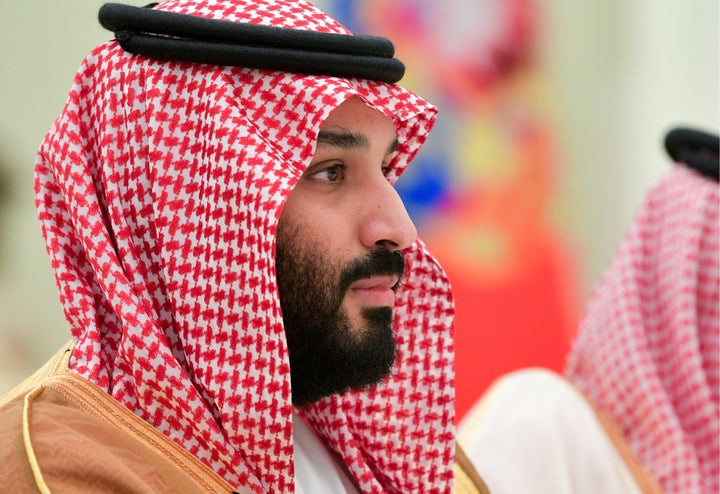 Since opening in 2011, the Ritz-Carlton is where Saudi Arabia has hosted heads of finance and world leaders, including President Donald Trump on his visit in 2017. Last November, the Saudi government also turned it into a makeshift prison that housed hundreds of rich Saudis whom Saudi Crown Prince Mohammed bin Salman ordered detained in a monthslong crackdown.
At least a dozen people were hospitalized after torture and physical abuse during their stay at the Ritz. One Saudi military officer who was detained later died in custody, according to The New York Times.
Though the operational freedom of corporations under authoritarian governments like Saudi Arabia may be limited, rights groups say there's a wide range of actions available to corporations to at least limit their complicity in human rights abuses.
Hotels could disclose what is happening at their properties, urge monitor groups or aid agencies to visit, or alert embassies when there are concerns ― anything to distance themselves from government actions, suggested Arvind Ganesan, director of Human Rights Watch's business and human rights division.
"Businesses really need to consider what their relationship with the government is and how they can avoid being tainted by its actions," Ganesan said. Companies risk tarnishing their brands and taking on unnecessary risks when they don't have clearly defined guidelines on how to handle rights abuses and crises like the Ritz takeover in Riyadh.
Instead of addressing the situation, however, Marriott International announced earlier this year that it plans to spend $2 billion to double its number of hotel rooms in Saudi Arabia, and the company's executives have painted an optimistic picture of Marriott's future there.
"We're very excited to support the kingdom's strategy to ramp up its travel and tourism in the country," Alex Kyriakidis, Marriott's president and managing director for the Middle East and Africa, told Hotelier Middle East last month.  
"It's been a phenomenal year."
There's a real risk now that any company is going to be tainted by its affiliation with the Saudi government.

Arvind Ganesan, director of Human Rights Watch's business and human rights division
Only weeks after the Ritz reopened in February, Kyriakidis also told Reuters that investors should be happy that the government was targeting corruption and that Marriott's operations in Saudi Arabia weren't affected.
Marriott International isn't the only company that has kept quiet when Saudi Arabia's actions could reflect poorly on its business. When Saudi Arabia announced that it would lift its ban on women driving earlier this year, many car companies ran feel-good ad campaigns celebrating the change and targeting female drivers. But after Saudi authorities began arresting the women's rights activists who put themselves in danger to push for the new policy, automakers had nothing to say.
Rights groups hope that Khashoggi's death will fundamentally alter that approach.
"The government has been very clear about its conduct and what it thinks regarding human rights," said Ganesan, adding that "it doesn't feel constrained in any way" about going after businesses or critics.
"There's a real risk now that any company is going to be tainted by its affiliation with the Saudi government."
REAL LIFE. REAL NEWS. REAL VOICES.
Help us tell more of the stories that matter from voices that too often remain unheard.