It's been a week of firsts here at Ritz-Carlton Hong Kong. The first employees made their way into the hotel on Monday morning. The first party was held at the highest bar in the world, and I was the first to sleep in the bed in room 112-16 (which will always hold a special place in my heart). But today in Hong Kong was a first of feasts. On day four of countdown to the March 29 opening, Ritz-Carlton put on its food show, the first day the chefs and kitchen staff from all six restaurants in the hotel display their creations. (*SEE PHOTOS OF ALL THE RESTAURANTS BELOW*)
Let's break that down for a moment: Six restaurants, all serving breakfast, all-day menu items, dinner and dessert menus, including one bar featuring two kitchens and a Club Lounge. Each menu consists of at least two dozen items to choose from at any given seating, and this doesn't include the tea service or specialty cocktails that must also be prepped and tested.
But it's not just the food that's prepped and tested. Food prep-and-show day during the Ritz-Carlton opening of hotels includes everything from sanitary station overviews to fixing lighting and air-conditioning units in kitchens, to the proper rolling of napkins and storing of dishes, all to provide a better work environment for the staff, which translates to a better dining experience for the guest.
"It's up to us to make sure the guest experience isn't negatively impacted by design elements," said George McNeill, Ritz-Carlton's Corporate Chef and Vice President of Culinary for the company.
I started the day with McNeill as he went around to each restaurant, inspecting the kitchens, talking to staff and making recommendations for fixes that would increase productivity and efficiency, while still maintaining the integrity of the food and the executive chefs' visions and philosophy for running their specific kitchen.
"When we say 'surgically clean,' we mean it," said McNeill, referring to the standards of every kitchen in the hotel as he pointed out everything from smudges on glass cases to dust underneath doorways on the floor. McNeill's suggestion to all his chefs: step outside of the kitchen and look in, as if you were a customer. If there's something you wouldn't want to see, fix it.
The level of detail is infinite when it comes to the Ritz-Carlton kitchens. Together with other hotel executives including Ritz-Carlton Hong Kong Executive Chef Peter Find, I walked through each restaurant viewing the food and listening to the team make suggestions on how to prepare, place, and present each food item. Every menu item was reviewed, from how it looks to how it's presented. Below is a recap of each restaurant and the Club Lounge, including photo galleries of the food. Bon appetite!
THE LOUNGE & BAR
The Lounge & Bar will host the hotel's daily breakfast buffet and high tea. Headed by Executive Chef Leo Cheuk, the Louge & Bar will offer menu items ranging from simple salads to spicy soups and signature sandwiches.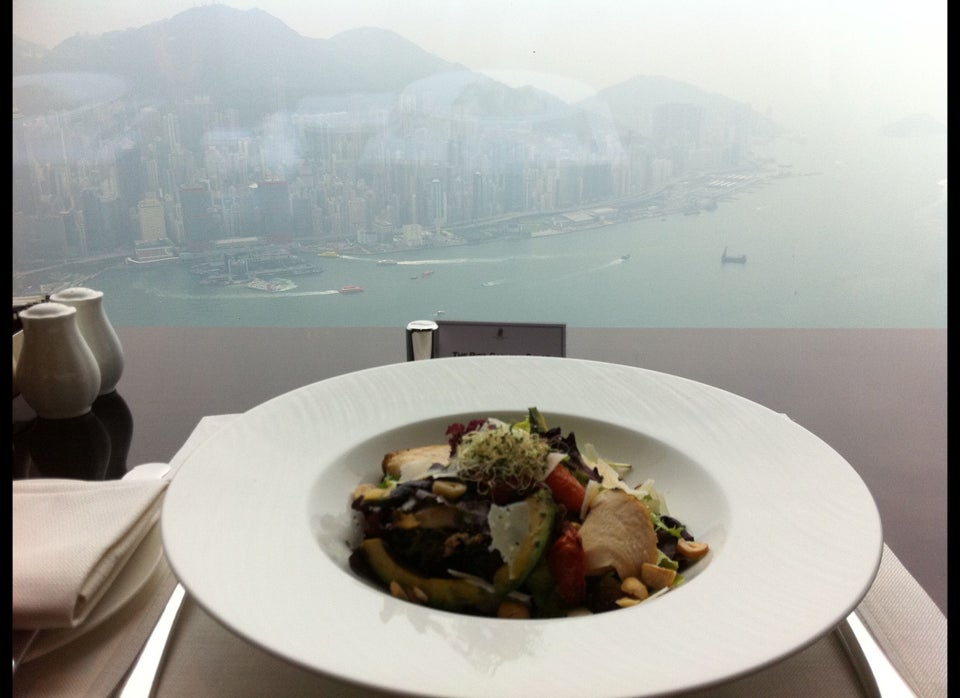 Ritz-Carlton Hong Kong: Lounge & Bar
TOSCA
The hotel's signature Italian restaurant, headed up by Executive Chef Vittorio Lucariello, features an open kitchen with a wood-burning oven. Within seconds of arriving in the kitchen, Chef Lucariello (sensing I was a little hungry) baked up fresh rosemary focaccia bread, sliced sweet parma ham and fresh mozzarella and made me a quick lunch that melted in my mouth.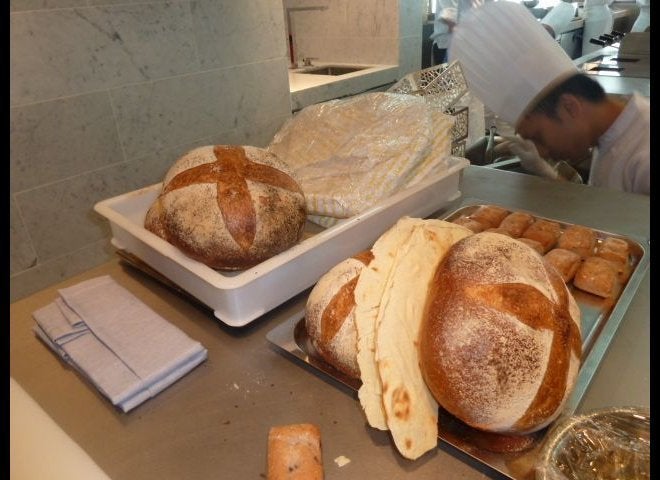 Ritz-Carlton Hong Kong: TOSCA
TIN LUNG HEEN
Meaning "Dragon in the Sky," Tin Lung Heen is the Cantonese restaurant headed by Executive Chef Paul Lau that's already generating buzz around Hong Kong. The authenticity is undeniable - chefs still use sticks with weights on the end to measure spices for sauces, for example.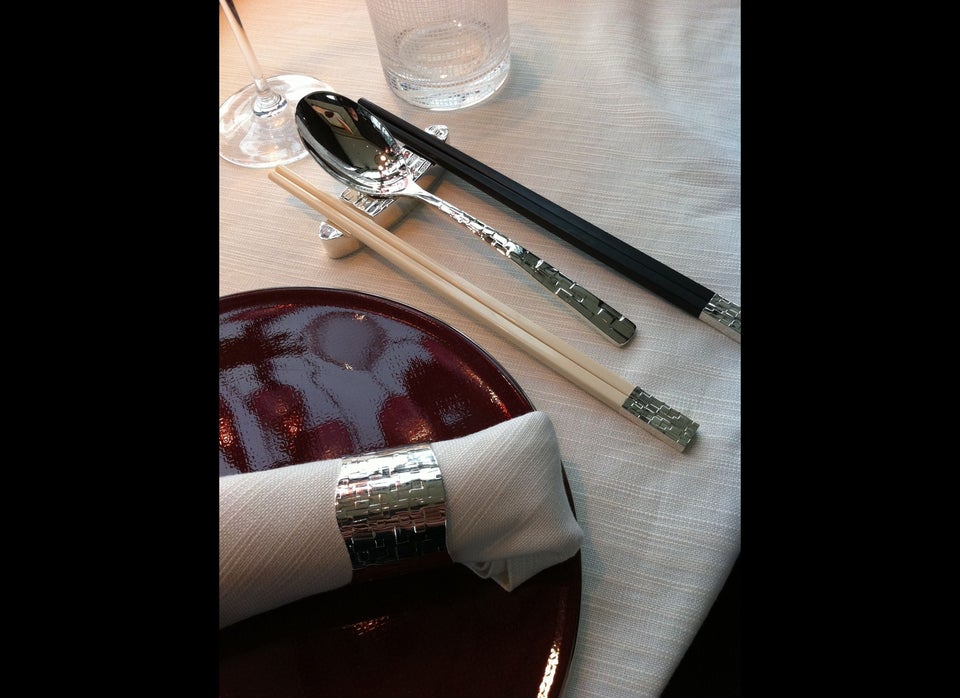 Ritz-Carlton Hong Kong: Tin Lung Heen
OZONE
The purpose of this swanky spot is to have food that works the environment. That means no big dishes, easy finger foods, small plates and tapas, and shareable items. Guests will find everything from Asian-inspired foods to Indian and Japanese favorites created by Executive Chef Bryan Chin. No dish is over 110 Hong Kong Dollars (around $15 USD), which is quite comparable to the other hotel bars in Hong Kong.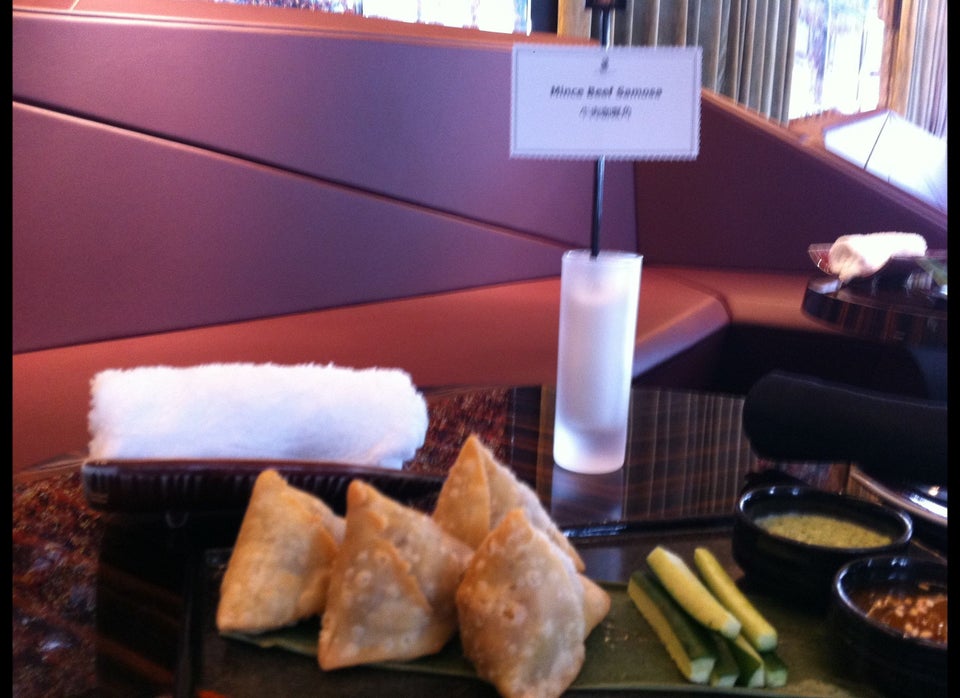 Ritz-Carlton Hong Kong: OZONE
CLUB LOUNGE
The Club Lounge at the Ritz-Carlton Hong Kong will host guests 24-hours with four separate dining services throughout the day: breakfast, lunch, tea service and Hors d'œuvres. A complimentary wine bar, including champagne, is available all day.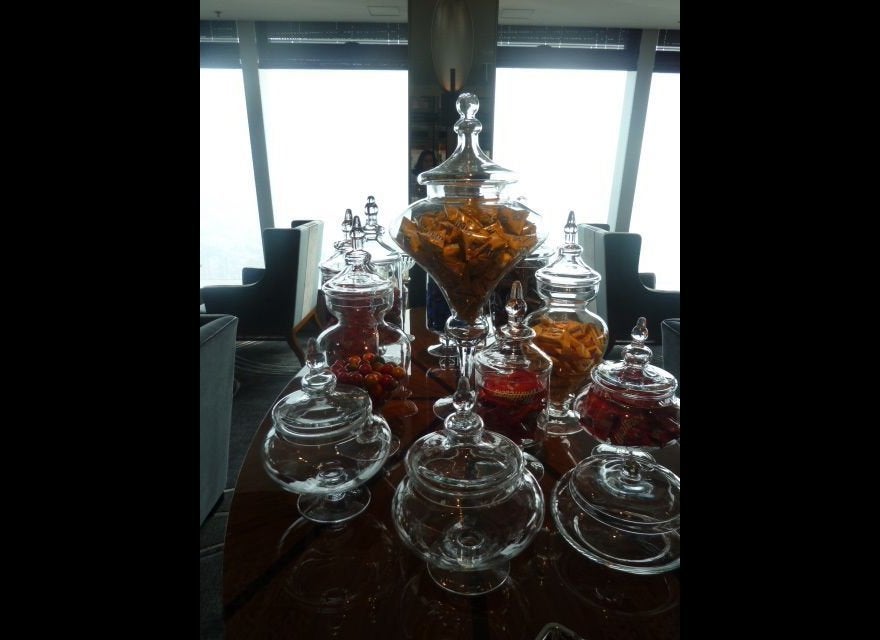 Ritz-Carlton Hong Kong: Club Lounge
CHOCOLATE LIBRARY
The much-anticipated Chocolate Library is the first ever of its kind in Hong Kong. Located on the 103rd floor lobby level, the Chocolate Library will be open for breakfast, lunch and dinner and directed by Executive Chef Richard Long, who also oversees Pastry Gems. The location of the Chocolate Library and it's intimate feel make it a great spot for important business meetings or those wanting a little retreat in the middle of a hectic day.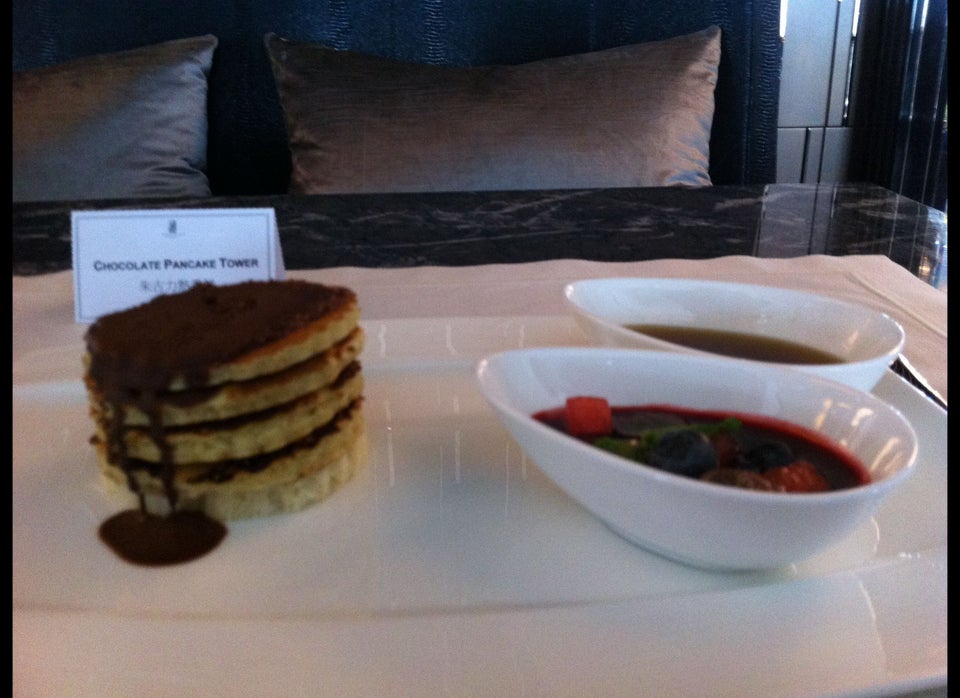 Chocolate Library
PASTRY GEMS
The novel idea located at the hotel's main entrance on floor 9 is a perfect welcome for guests when they first arrive. Enjoy a cup of coffee, a house-made chocolate or fresh pastry before you head to the 103rd floor for check-in.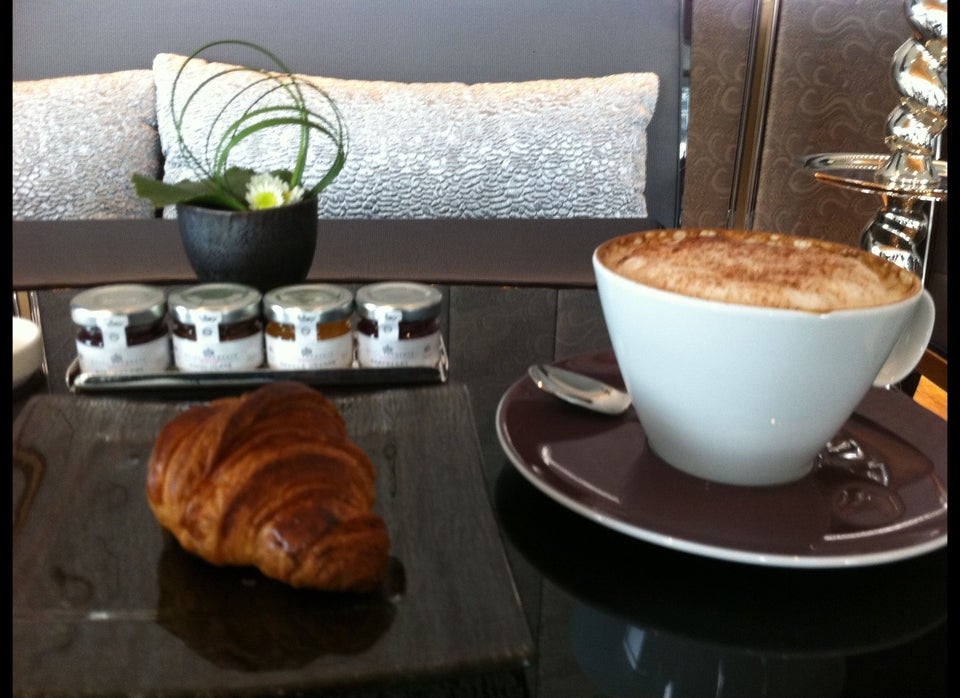 Ritz-Carlton Hong Kong: Pastry Gems
Support HuffPost
A No-B.S. Guide To Life
Related
Popular in the Community