This article is part of HuffPost's Project Zero campaign, a yearlong series on neglected tropical diseases and efforts to fight them.
SALAMBONGO, Congo ― Since going blind six years ago, Akolio Bosumbuka has been able to see only a bright white and two visions from his past: his wife on their wedding day and their children's births.
These happy memories are all Bosumbuka, 45, can cling to after a disease called river blindness ― a disease he had been helping to fight in the Congolese bush ― stripped him of the ability to provide for his family.
"This disease turns women into men," he said, lamenting that he now has to rely on his wife for everything and that when blindness takes out the head of the household, "life becomes paralyzed."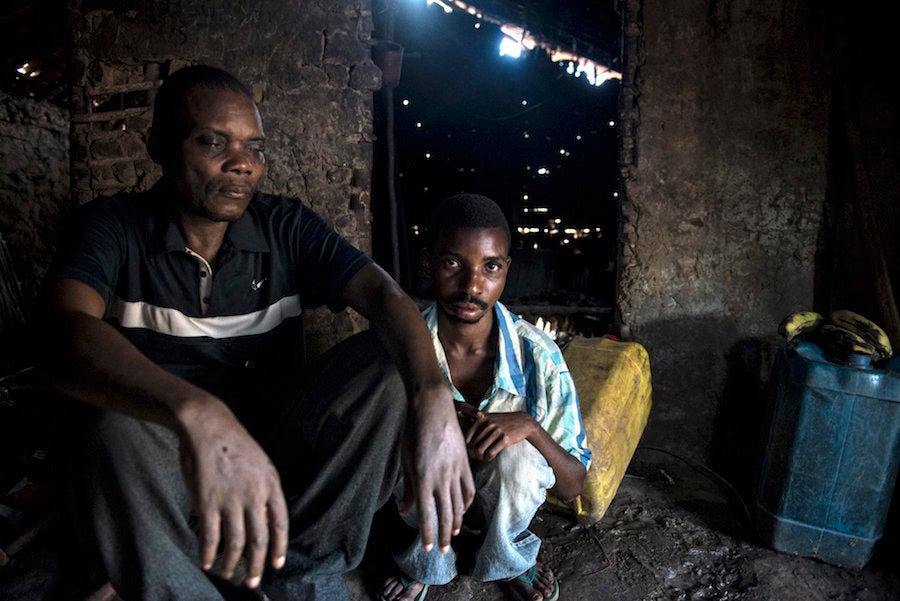 Bosumbuka's loss of vision started in 2010, seven years after he became one of the first volunteers to distribute drugs that prevent onchocerciasis, or river blindness, to neighboring communities in the heavily forested Tshopo region of the Democratic Republic of Congo.
He trekked deep into the bush and went door to door handing out medicine to kill the parasitic worms that cause the disease. Humans get river blindness from repeated bites by black flies carrying the parasites. These insects live near fast-flowing water, precisely where volunteers like Bosumbuka must go to distribute the drugs.
"We were bitten a horrible number of times and were supposed to take the pills but we ran out," he said.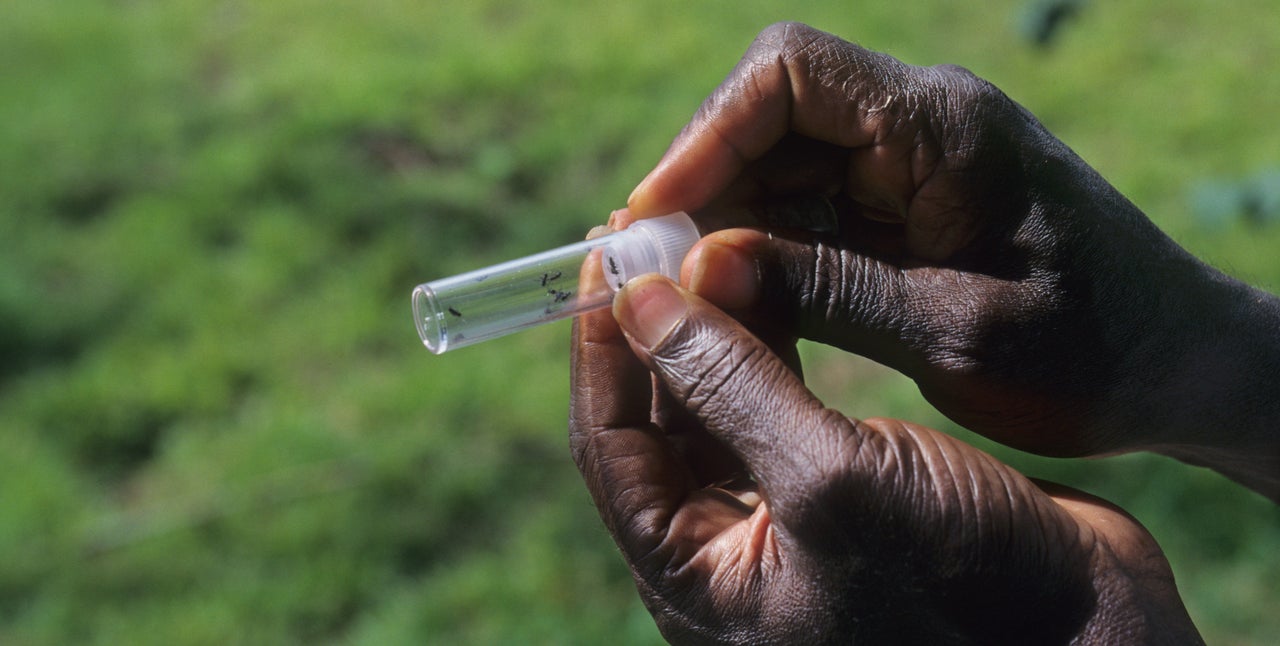 After the larvae injected by the black flies become worms, they can mate thousands of times a day, producing baby worms called microfilariae. These cause intense itchiness and disfigurement and eventually spread to the eyes, causing irreversible blindness.
"It was like I was seeing insects doing things in my eyes, as if I was seeing flowers," said Bosumbuka of the time just before his world turned white.
"The sixth month, in 2011, is when my eyes died forever," he said.
Now, getting himself out of bed to sit on a bench outside his home is the only thing that Bosumbuka can do by himself.
"If my wife was any other woman, she would have run away already. My wife is suffering in a way that no woman should," he said.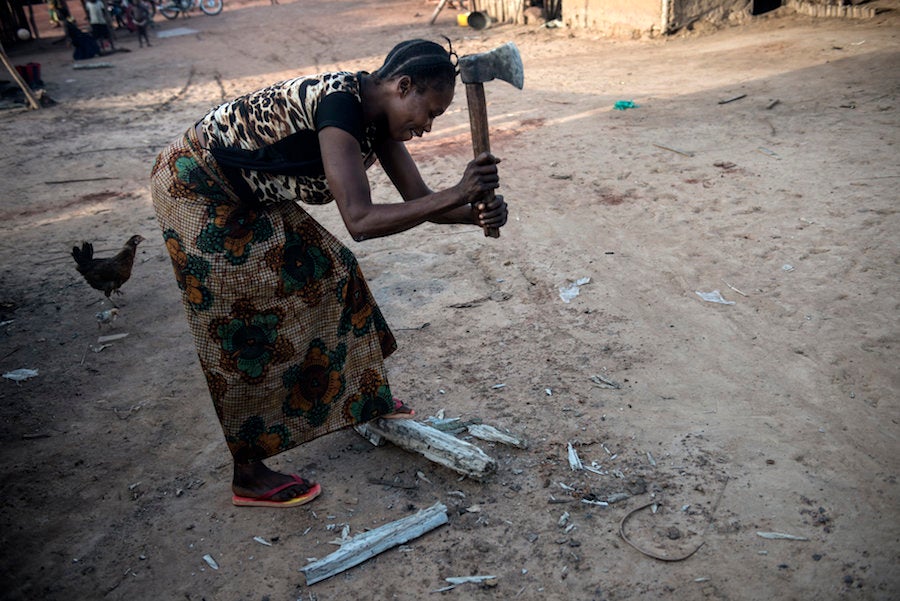 In Congo, over 40 million people ― half of the country's population ― are at risk of contracting river blindness, said Dr. Naomi Awaca. She started studying the disease in 2005 for her Ph.D. and is now director of programs against river blindness at the Ministry of Health in Congo's capital, Kinshasa.
The rate plummeted after decades of aerial spraying of some West African rivers with DDT to eliminate black flies and their larvae, but 99 percent of people infected with river blindness are still in Africa.
The World Health Organization stopped the use of DDT in the 1970s, switching to milder and safer insecticides, and later combining the aerial spraying with the mass administration of the deworming drug ivermectin.
Mobile teams, like Bosumbuka's volunteers, would distribute the drug deep into rural areas ― a practice that continues.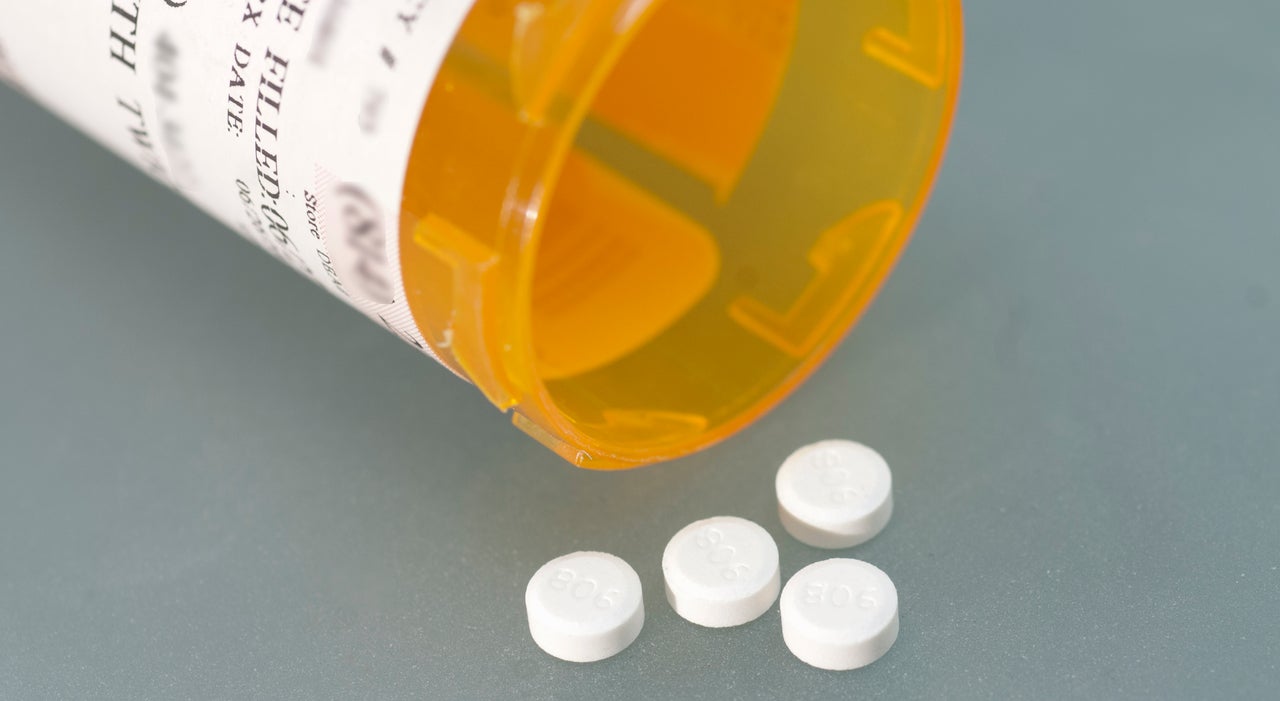 But to eliminate the disease, residents ― who even without symptoms can be carriers ― across endemic areas must continue taking ivermectin at least once a year for many years, as the drug only kills the baby worms and not the reproductive adult worms.
Other countries in Africa and Latin America have made huge advances in wiping out river blindness by carrying out mass drug distributions twice a year and by using insecticides and other vector controls.
But in the DRC, funds are so limited and the affected areas so vast and marginalized that people are lucky if they are reached by the mostly community volunteers handing out the drugs, or are at home when they call.
"The immensity of the country raises the issue of accessibility," said Awaca. "River blindness touches the poorest people, the people without voices. It's not going to affect the politicians, the people who live in cities. It affects the people who live in the bush and don't have a platform, and who really struggle to find money."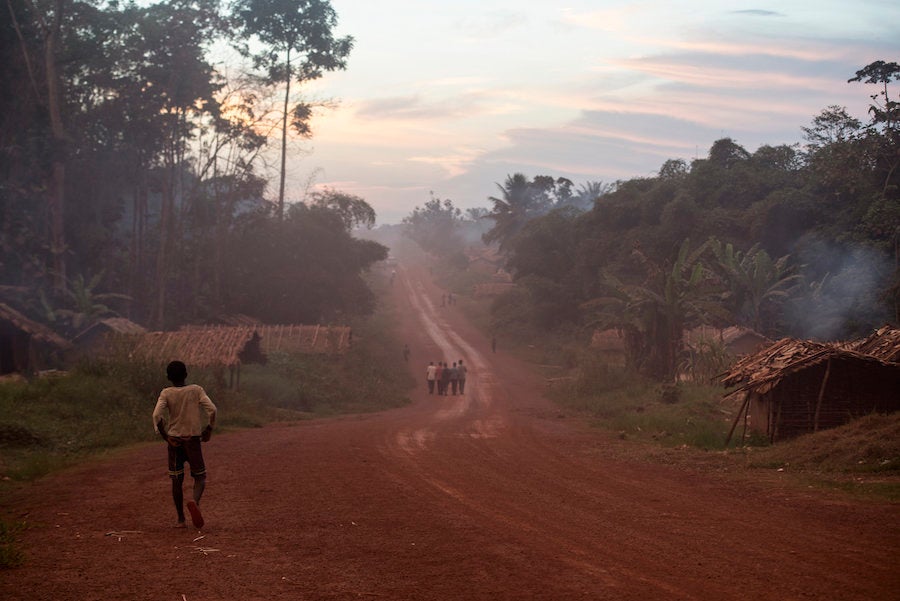 Belén Pedrique, who works for the Drugs for Neglected Diseases Initiative, an international charity working to find a more effective treatment for river blindness, thinks that in some areas of the country, "we need at least 25 years [to eliminate the disease] because the prevalence and infection rate is so high."
"What many people are asking for is to give treatment twice a year, instead of once. But when we don't even have funding for once a year, how can we call for twice?" she said.
Awaca worries about the societal impact of river blindness as an extremely neglected disease, given that it often strikes people who are young, active and trying to break a cycle of poverty.
"River blindness touches the poorest people, the people without voices. It's not going to affect the politicians, the people who live in cities."
"People are falling ill in their prime ― say 25 to 30 ― and they really suffer. It's like a small death," she said, one that stretches beyond the individual and "perpetuates the cycle of poverty."
"It's a disease that affects a lot of people in one go and deals a real blow to the country's development," she added.
"We have so many blind people here. We are pleading for the doctors to come here with drugs to let us see," said Bosumbuka, who still wishes it were possible to get his eyesight back so that he can see his children grow up, and see the face of the woman he married.
"Not being able to see how my wife has changed pains me a lot," he said.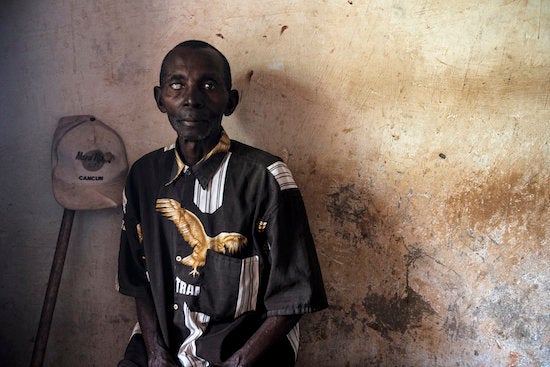 But he is most tormented by the thought of his sons ― aged 10 and 17 ― who are already showing early symptoms of river blindness, and therefore sharing his fate but at a much earlier age.
"I fear that my children will go blind as well," he said.
In a place where so many people suffer from river blindness, Bosumbuka's biggest hope is that his children don't become helpless and a burden.
"Being a young person like me who doesn't do anything, it's a worry. I've let everyone down ― my children, my family," he said.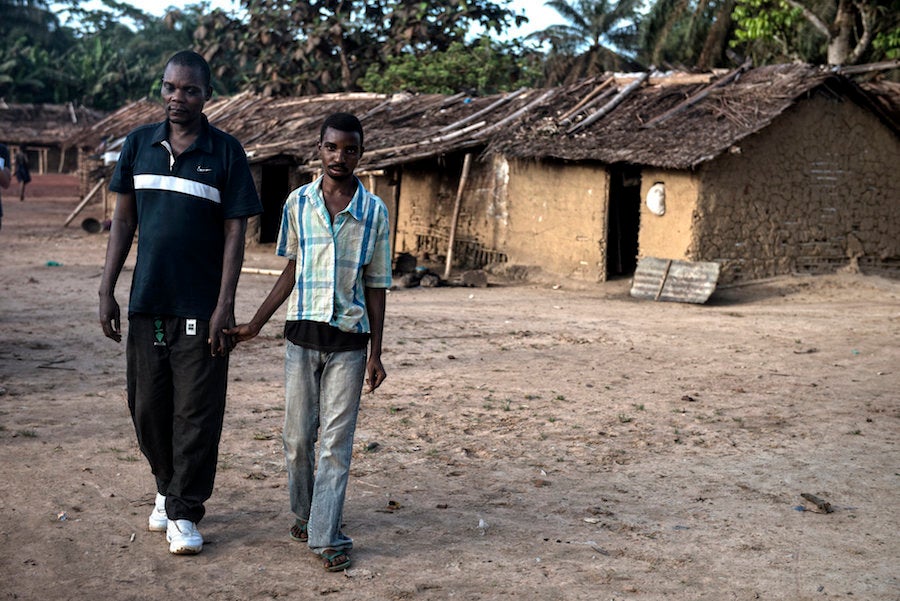 DNDi is a recipient of grants from the Bill & Melinda Gates Foundation, which also funds HuffPost's Project Zero series. All content in this series is editorially independent, with no influence or input from the foundation.
If you'd like to contribute a post to the series, send an email to ProjectZero@huffingtonpost.com. And follow the conversation on social media by using the hashtag #ProjectZero.
Before You Go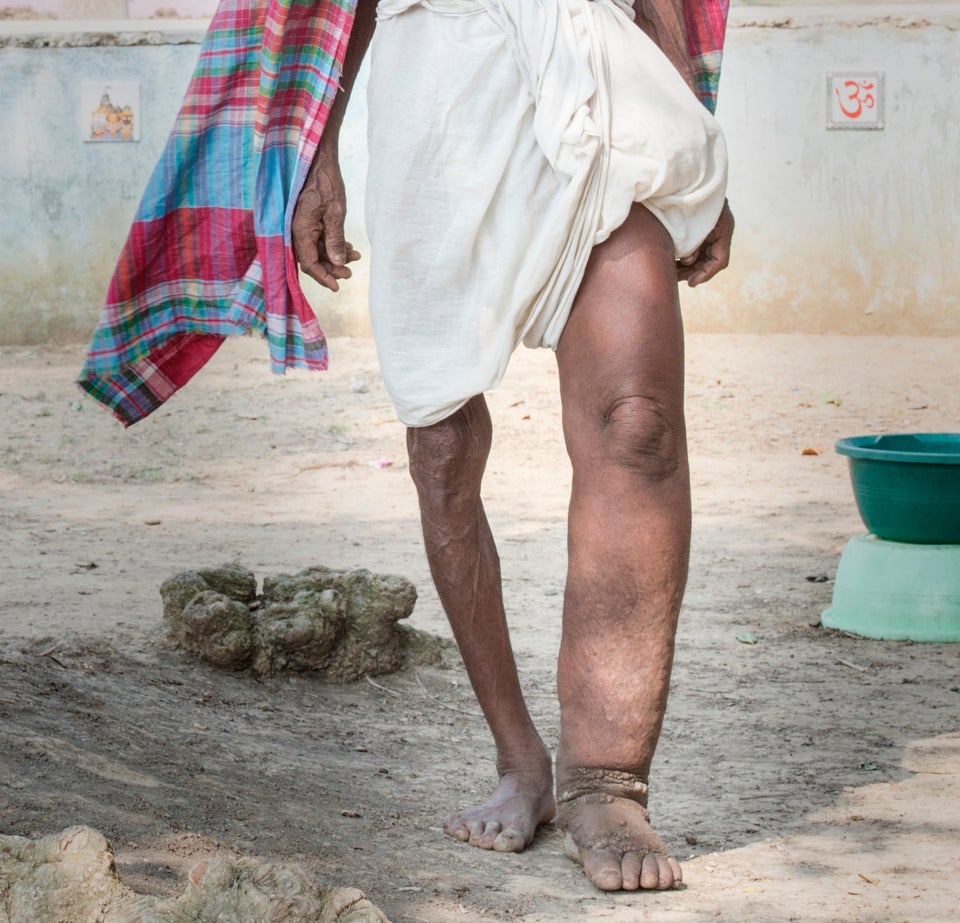 Neglected Tropical Diseases
Popular in the Community