Scared of sharks? Do oceans freak you out? Try surfing smack in the middle of Munich, Bavaria's capital city.
Not even snow holds them back!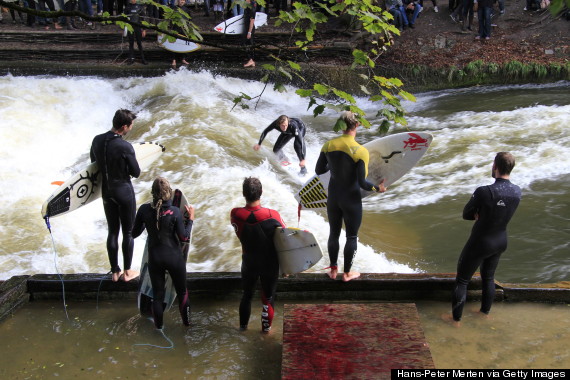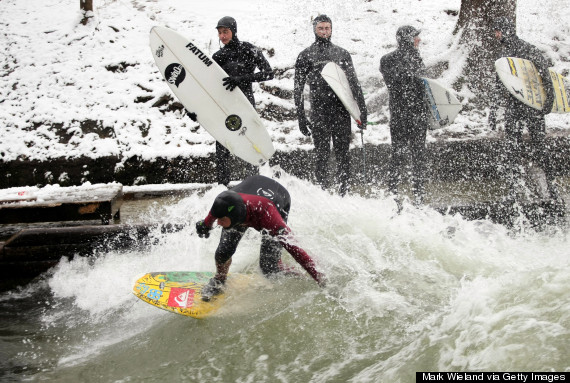 Surfers have been flocking to the river since the 1970s, but riding the wave was illegal until 2010. The few surfers who knew about it tried to keep cameras away so their spot would remain a secret, but now it's escaped and there's no turning back.
And oh, what a shredtastic ride it is.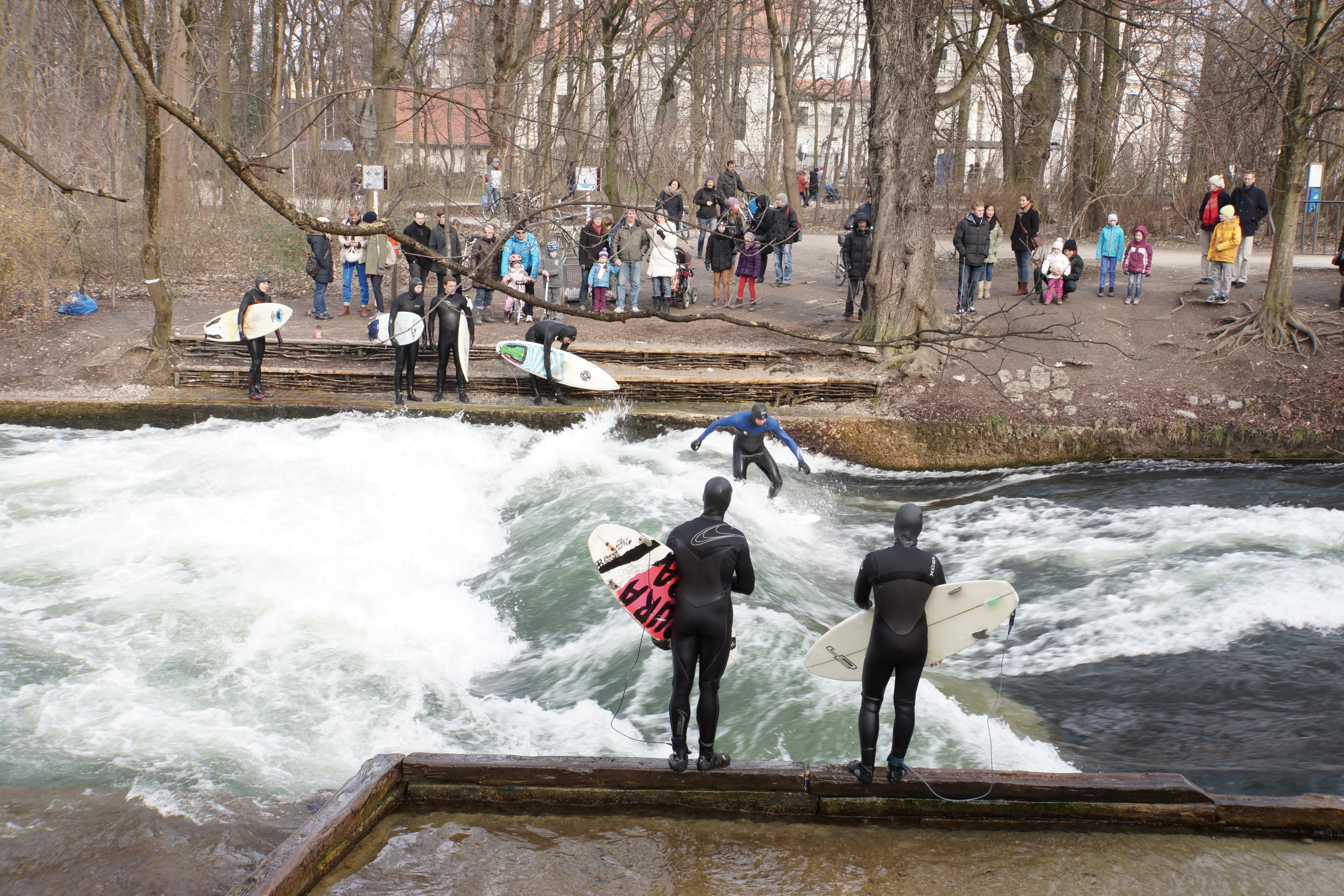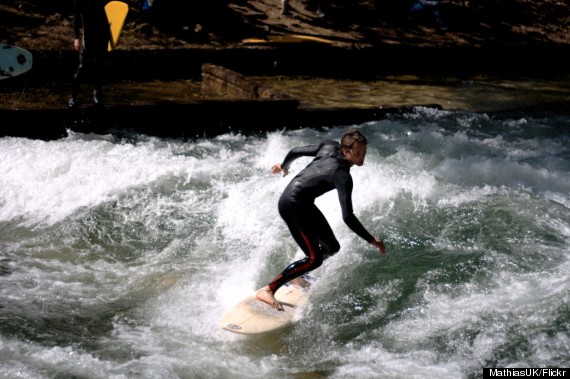 Watch the Eisbach surfers in real action!
CORRECTION: A previous version of this post identified Munich as Germany's capital city. Munich is actually the capital of Bavaria, a German state.
Related
Before You Go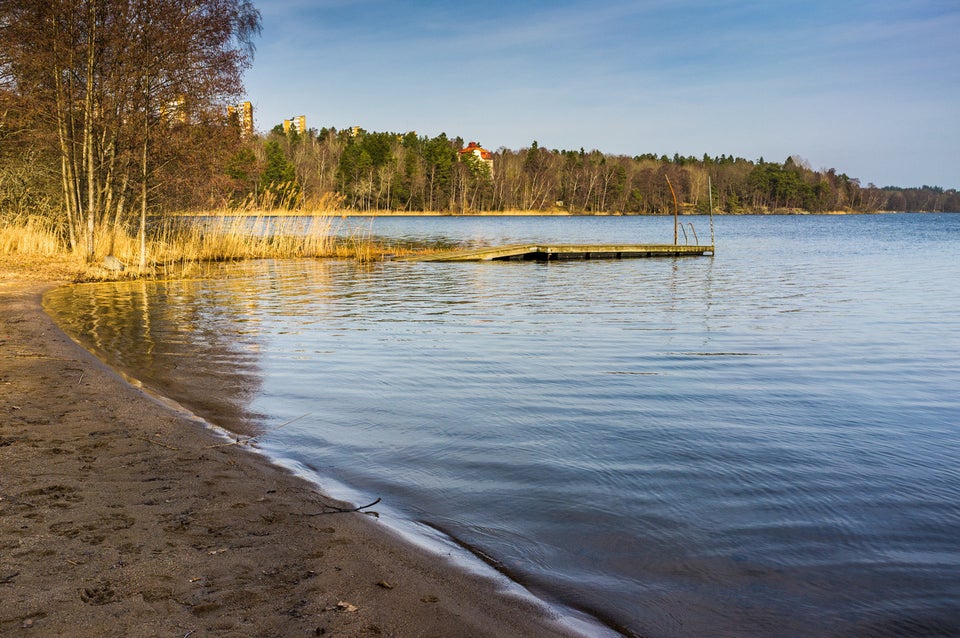 The Best Nude Beaches In Europe