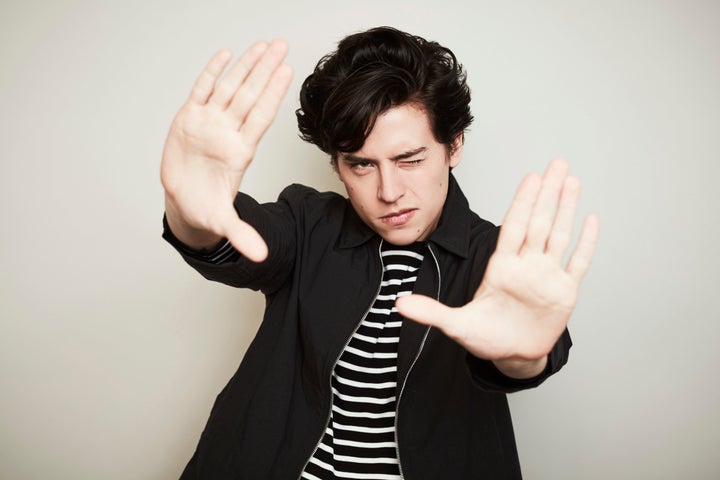 The CW's "Riverdale" doesn't premiere until Jan. 26, but the series, which puts a contemporary spin on the beloved Archie Comics universe, is already receiving ample, pre-release buzz.
Still, one of the show's stars isn't thrilled about the way his character is making the leap from page to screen. Actor Cole Sprouse, who plays Jughead Jones, told Hollywood Life that he's fought unsuccessfully to portray his character as asexual.
Jughead, who is Archie's food-obsessed best friend, officially identified as asexual last year, when writer Chip Zdarsky and artist Erica Henderson were revamping the "Jughead" series. Although Jughead "will have romances with women" on the first season of "Riverdale," Sprouse vowed to continue "fighting pretty heavily" to make the character's asexuality a future plot point.
"Asexuality is not one of those things in my research that is so understood at face value and I think maybe the development of that narrative could also be something very interesting and very unique and still resonate with people, and not step on anyone's toes," the 24-year-old star said in a Jan. 13 interview with Hollywood Life's Emily Longeretta.
While Jughead will date women in the first season of "Riverdale," Sprouse said he isn't opposed to having his character's sexuality evolve in future seasons. In fact, he said, it could make the self-discovery even more true to life.
"I think sexuality especially is one of those fluid things where often times we find who we are through certain things that happen in our lives," he said. "If season one is one of those events or something like that needs to happen in season one for Jughead to eventually realize that kind of narrative, I'd love to play with that, too."
Given the misconceptions that many people still have about asexuality, it would truly be wonderful to see such mainstream representation materialize if it's thoughtfully written. Let's hope this isn't a lost opportunity just yet.