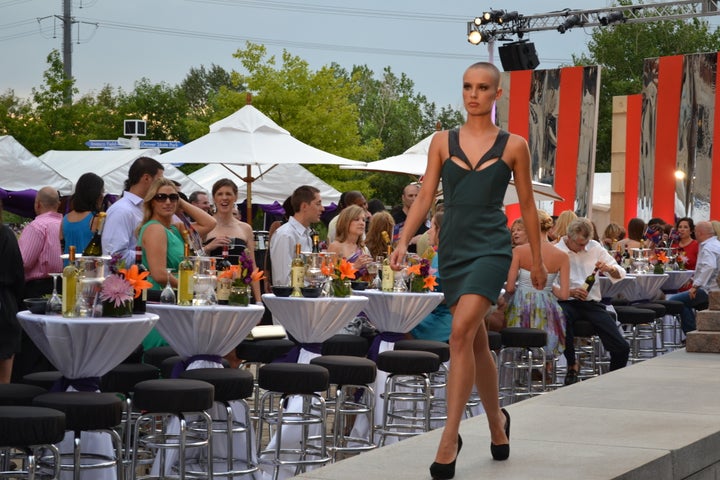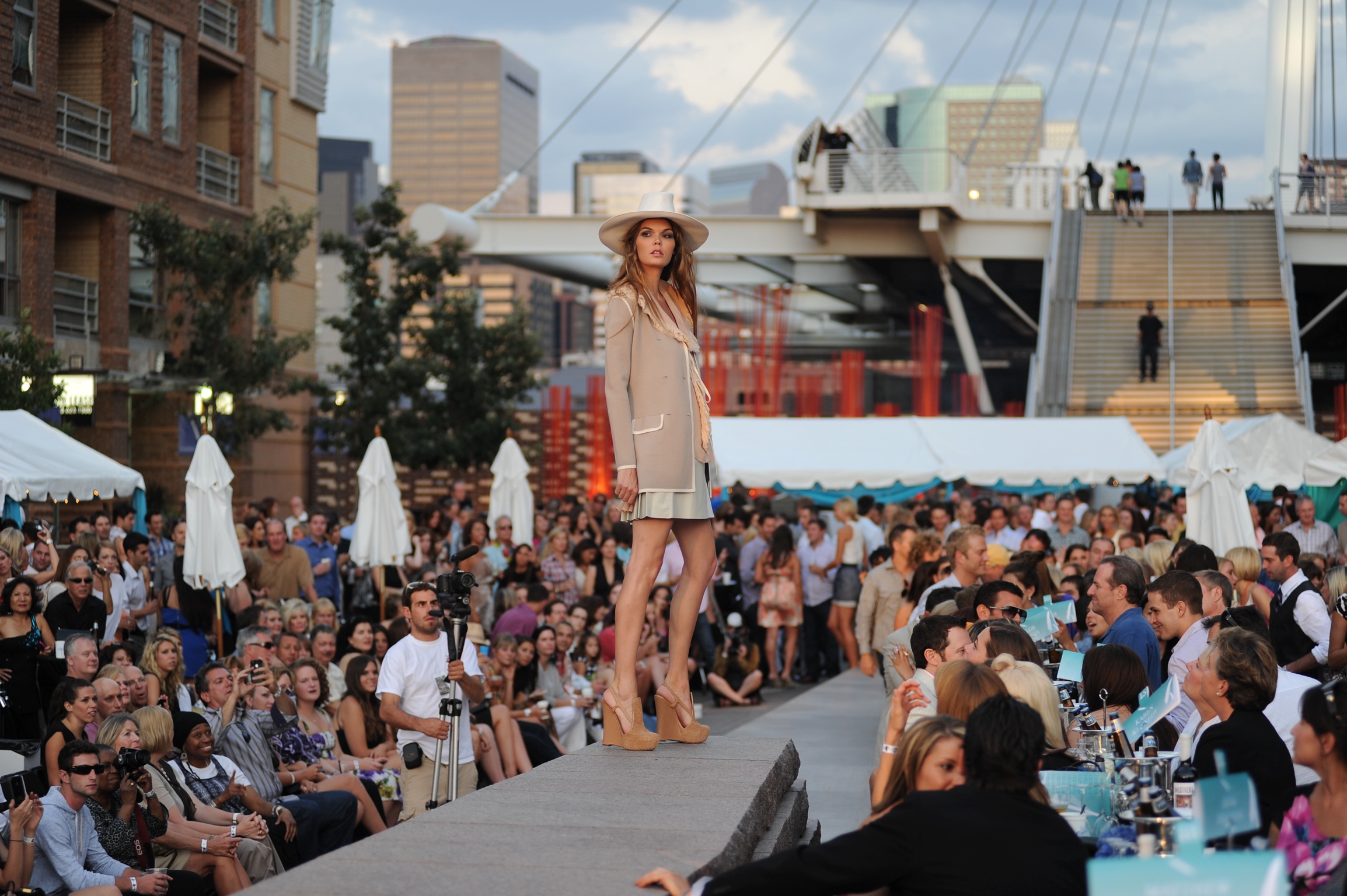 If you think camping, hiking, bike rides and baseball define summer in the Rockies, you haven't experienced the Riverfront Park Fashion Show. For well-heeled Denverites, this couture extravaganza packs more excitement, endurance and gear than a backcountry daypack. For those whose idea of a hike is a strut up the runway, the scene at this annual fashion fete is sure to have well-coiffed heads spinning long before the first ensemble slinks down the catwalk.

Cherry Creek's best boutiques, Mariel and Garbarini, present the artistry of Halston Heritage, Tracy Reice and Alberto Makali, filling the summer air with oooos and ahhhs. Contemporary vision meets legendary design in the Halston Heritage collection. Lush and feminine, with curve-hugging lines and supple fabrics, the drapes and pleats give the clothes an unexpected air of confidence, like the woman who wears them, and the evening wear is pure Halston.
Tracy Reese is my kind of designer. The clean-lined structure, strategic use of pattern, color, texture and the playful juxtaposition of the serious and whimsical reflect the complexities of modern style. If I were ever to venture outside of the black box, I'd be in Tracy Reese.
It's not only fitting that Mariel brings us the glorious gowns of Alberto Makali, it is also perfectly tailored couture. Boutique owner, Denice Snyder, is the go-to-gal for the Denver glamour-puss and the jaw-dropping Makali style is a Cinderella shoe-in to please her devotees. The Millennium Bridge sets a dramatic backdrop for Saturday's event so when these heavenly confections float down the catwalk, the effect will be dazzling.
Festivities include cuisine by Zengo, Al Lado, Fogo de Chao, Coohills and Happy Cakes, two pre-show parties (Zengo & Cherry in Cherry Creek) and a post-show affair at Coohills and bevies will be flowing like those Makali gowns! With women's health care front and center in our political climate, how suitable to have the Denver Health Foundation as the beneficiary for 2012. Proceeds will be directed to programs that specifically advance and improve women's health education, access to screening and treatment programs, along with outreach to Denver's medically underserved femmes. With the glorious addition of dance and live music, this year's event is sure to be nothing less than inspirational.
Related
Popular in the Community