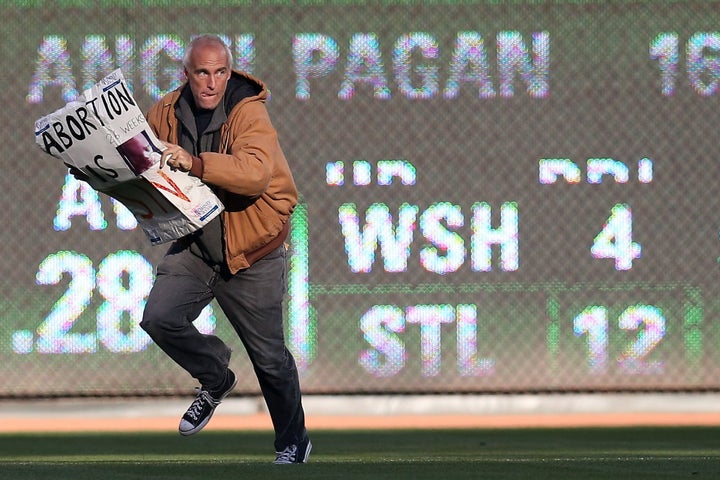 Rives Miller Grogan, an anti-abortion protester, was arrested by police in Ohio on Tuesday after he ran onto the field before the third National League Division Series playoff game between the Cincinnati Reds and the San Francisco Giants.
According to WCPO, Grogan delayed the game by three minutes when he ran onto the field with a sign. One side of the read "Abortion is Sin," and the other appeared to have an endorsement for Mitt Romney's campaign for president.
In a Getty Images photo of the incident, the front of the sign also appears to feature Romney-Ryan logos and a picture of a fetus.
A police complaint against the 47-year-old Los Angeles man states that he is now being charged with trespassing and resisting arrest. In video of the incident, Grogan runs across the outfield from right to left-center before police and an Ohio state trooper get a hold of him.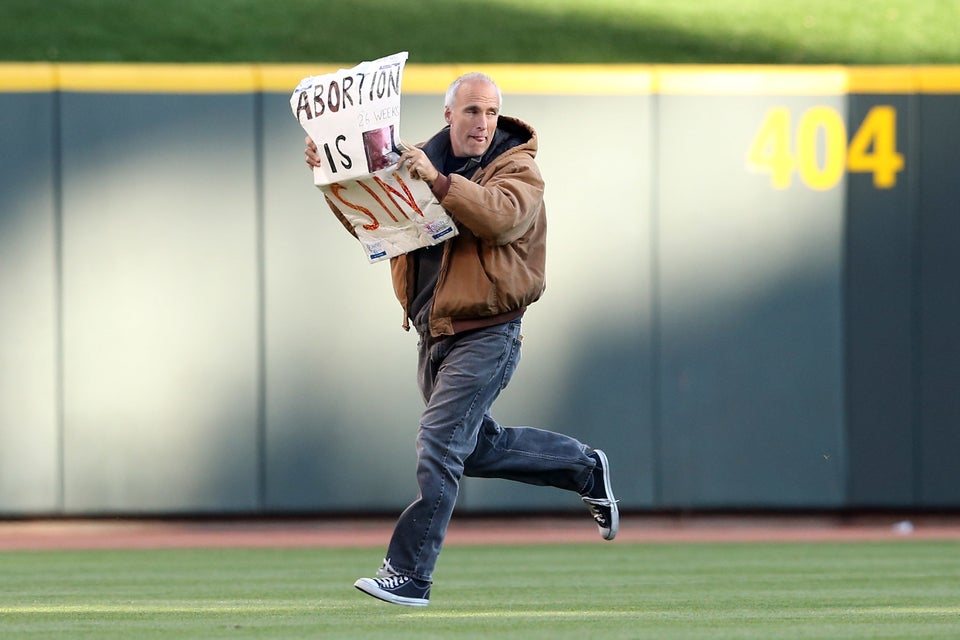 Anti-Abortion Protester Runs On Field With Mitt Romney Sign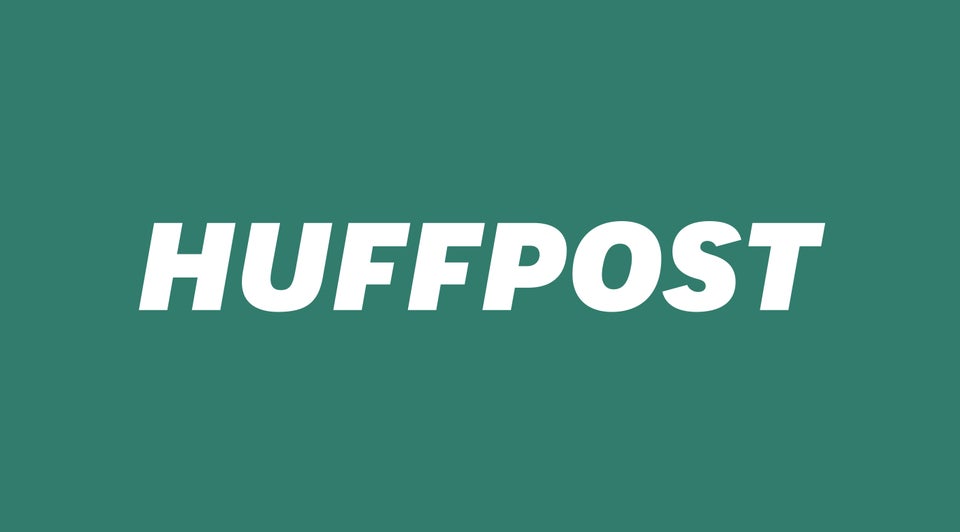 Sports Fails
Popular in the Community