Interfaith awareness is at the heart of Texas-based music ensemble Riyaaz Qawwali, which has a story that starts roughly 700 years ago in a shrine in Delhi, India.
Qawwali is a musical tradition credited to Amir Khusrow, a 14th-century Sufi poet who wrote musical compositions dedicated to his teacher, the saint Nizamuddin. These compositions, as well as those by other qawwali poets who came after Khusrow, have been passed down for generations, and in 2006, a group of South Asian-American college students at the University of Texas in Austin began reinterpreting the tradition in a modern context.
Sonny, a 31-year-old Houston native who goes by just his first name, is the artistic director, lead vocalist and harmonium player of Riyaaz Qawwali, which released its second album on March 21. The group is made up of about 10 musicians who play a combination of harmonium, dholak, qawwali tabla, violin, tambourine, pianika and cajon, in addition to singing. Most of the members are from Houston or Austin, and they trace their heritage to different countries and religious traditions in South Asia.
Riyaaz Qawwali celebrates its interfaith makeup. Islamic, Hindu, Christian, agnostic and atheist traditions are represented in the group -- but the members prefer not to be identified by their personal backgrounds.
"What I usually hope to avoid is getting into who is exactly from where and who is what religion because I think it takes away from the ambiguity that we really want," Sonny said in an interview with The Huffington Post.
That ambiguity allows them to explore different genres and spiritual traditions in their music, giving rise to an eclectic sound that audiences from Texas to the White House have found compelling.
"Qawwali tradition is supposed to be a practice of ecstasy to bring people into an intellectual conversation," he said. "It's supposed to be a conversation between an audience and performers."
For Sonny, the intellectual aspect of qawwali comes in the form of the poems and sayings on which the tradition is based. Each qawwali, as the individual songs and performances of the tradition are also called, begins with a traditional poem in Urdu, Hindi, Punjabi or Persian and then evolves into lyrical and rhythmic improvisation based on whatever the musicians feel compelled to express.
In this way, Sonny said, qawwalis share information with the audience about the poetic roots of the traditions while also engaging them in a "conversation" on modern topics.
"We're not just taking a South Asian saying and duplicating it," he explained. "We're really thinking about how our environment will accept it."
This historical sensitivity came across to Syed Akbar Hyder, an associate professor of Asian Studies and Islamic Studies at the University of Texas at Austin, who became the group's unofficial mentor as they were forming in 2006. Hyder teaches a class exclusively on qawwali, which he said comes from the Arabic word, "qaul," which means "saying" or "axiom." When the founding members of Riyaaz Qawwali approached him for advice, he was impressed by the "remarkably sharp and sensitive men" involved.
"Usually when student groups come to me for feedback they're asking very basic questions," the professor told HuffPost over the phone. "Here they already had done their homework so they were asking me questions about poetry, about etiquette, what makes a particular qawwali generate a 'bravo' from the audience."
Today, Hyder incorporates Riyaaz Qawwali into his lessons to demonstrate "how a tradition that came into being in the early 14th century in Delhi... has been kept alive at an institution like the University of Texas."
The diverse nature of the group complements the interfaith origins of qawwali, Hyder said. The tradition came into being at the Delhi shrine of Sufi saint Nizamuddin, who the professor said is equally revered by Muslims, Hindus, Christians and Sikhs in the city.
"I can't think of any other shrine or site that has the ecumenical appeal that the shrine has," he said. "It's at that shrine that the tradition was born."
The qawwali tradition is looked down on by some religious leaders in South Asia who feel the music undermines their authority, Hyder noted. Nonetheless, "qawwalis have never stopped," he said.
Qawwali music can be heard emanating from Sufi shrines throughout India and Pakistan on a weekly basis, the professor said, which is a testament to its integrity. The members of Riyaaz Qawwali are keeping the tradition alive in their own ways, as well.
"What they bring to the tradition is their sensibilities that are very much formed by the context of the United States and the spirit of pluralism in this country," Hyder said. "The fact that these members identify with different religious communities or none speaks to the ecumenical power of the qawwali tradition. It takes people in its embrace who do not subscribe to any kind of exclusivist spirituality."
That doesn't mean Riyaaz Qawwali avoids difficult topics in its performances, however. Sonny frequently uses the improvisational segments of each composition to poetically comment on issues important to the group, taking care to translate everything into English so the audience can understand it. During the group's Jan. 11 performance at globalFEST in New York City, Sonny interjected during one of the songs to acknowledge the tragic shootings in Paris that began at the office of Charlie Hebdo just a few days earlier.
"There are real conversations music can have," he told HuffPost. "That's the point of art, to get you talking."

Related
Before You Go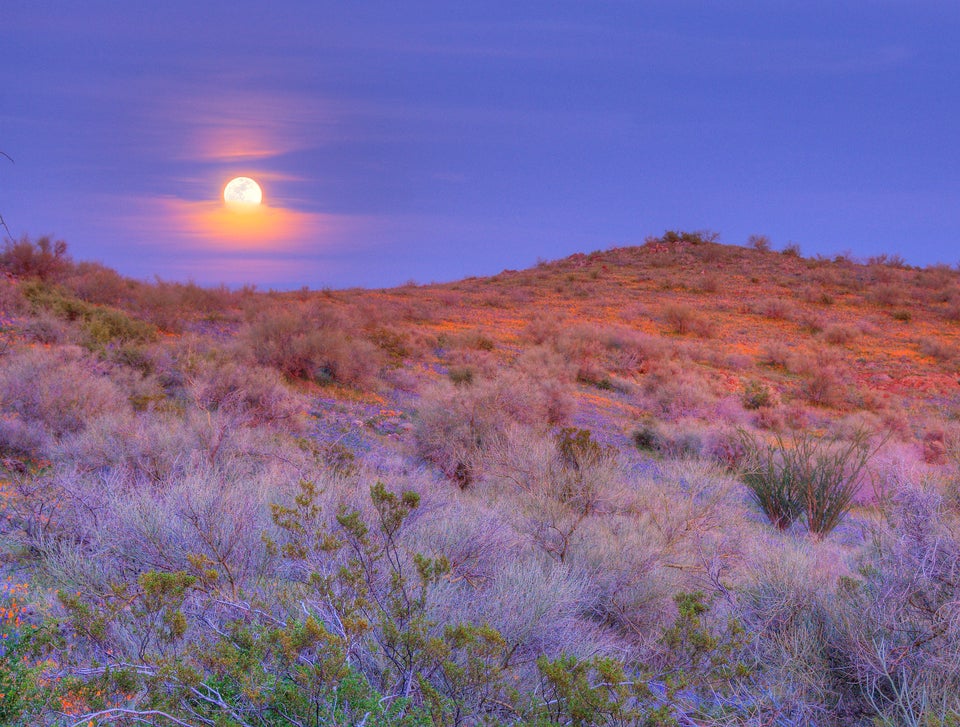 Rumi Quotes On Love
Popular in the Community