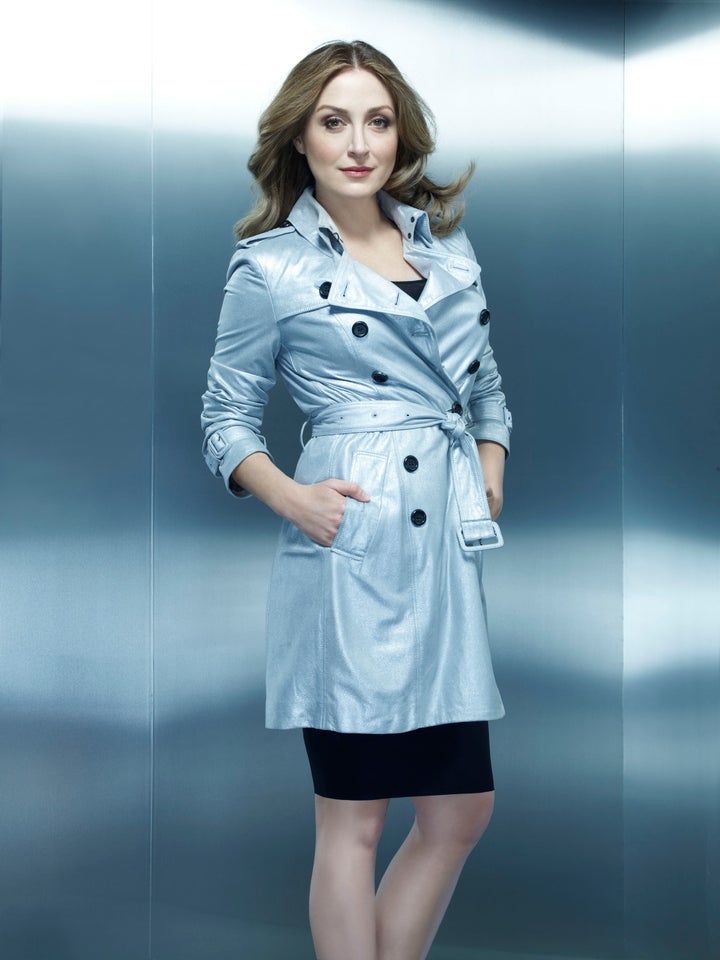 "Rizzoli & Isles" is back for Season 3 (premieres Tues., June 5, 9 p.m. ET on TNT), and after last season's cliffhanger finale -- with Jane (Angie Harmon) shooting Maura's (Sasha Alexander) mobster birth father, Paddy Doyle (John Doman) -- let's just say things are a little tense between the leading ladies when we pick back up.
I caught up with star Sasha Alexander to hear more about how the best friends begin to repair their relationship, and she also dished about some new guest stars, including Sharon Lawrence, who'll be playing Maura's birth mother, and Eddie Cibrian, who's Maura's new love interest. Alexander also talked about her character's darker side, the show's efforts to keep the strong female characters from becoming sex objects and whether or not she would do a musical episode.
Our conversation took place on the phone during a quick break from a particularly insane day of shooting -- there was a big party scene, and things sounded like they were getting a bit out of hand.
"It's actually a very funny episode where Maura is hosting the medical examiner symposium, so all of these very nerdy doctor types come ... so it's basically all these funny guys with Maura," Alexander teased of the upcoming episode. "Let's just say a lot of different chaos ensues with Dr. Pike, played by Ed Begley Jr., which is hysterical. He's so hysterical -- he has some very funny storylines this season."
She also gave us more of a glimpse into Begley's on-set/on-screen antics: "And then Ed Begley tried to stick his tongue in my ear, but hey! No, it wasn't him, it was his 'character.' [Laughs.] Just another day at work!"
Keep reading for more on what makes "Rizzoli & Isles" tick ...
Rough start for the ladies this season -- it's obviously not an easy situation for them to deal with, since Jane shot Maura's mobster father. What can you tell us about the state of their relationship when we return?
I think it's a pretty raw moment for both of them right when we return because it just happened, so there's a lot of confusion and a lot of raw emotion for both of them. And that gets even more complicated -- for Maura, she's now got her father in the hospital and her mother, and she's dealing with the fact that Jane just shot her father. For Jane, she ends up in a bit of hot water because they're doing an investigation on this, and because she knew that Maura's father was Paddy Doyle, she's sort of implicated in it as a possible suspect.
But the show is called "Rizzoli & Isles" -- these two can't stay mad at each other for too long, can they?
No, but I love it because I think that when you see the second episode and when they do come back together, they've really earned it in a way that I think is just going to deepen their relationship. I like it -- I think conflict is good. I've loved this storyline with Paddy Doyle ... I think it's really an interesting mystery that has been sort of unraveling about Maura's life, and it's provided us with some really cool stories. So it's interesting how it's now come around to it being Jane that stops him. I think it's really paid off in an interesting way.
And now we'll also get to meet Maura's biological mom as well -- I cannot wait to see Sharon Lawrence on the show.
I know! I haven't seen the episodes, but she was really great to work with. The first time she arrives, Jane and Maura and Angela are there and this woman appears, and the way she speaks is so Maura-like -- she has this hilarious monologue talking about birchwood, which is so random. They don't know that this is her, but just by the way she speaks and her mannerisms, they're like, "There's no way this woman is not related to Maura." It's a really wonderful moment, and Sharon and I had kind of an uncanny resemblance.
To actually finally meet her biological mom face-to-face ... I can't imagine that'd be easy for Maura or for her mom who raised her.
No and, you know what? She's not actually sure that she's going to tell her mom. So she has the curiosity to meet her, but she's not necessarily sure that she's going to tell her ... she has moments around her that she just bursts into tears because of the emotion of it. It's very comedic, and Jane's like covering for her.
I love that Maura can be so ridiculous, then so serious. Do you like playing one side more than the other?
I like the balance. I love comedy so I'm always partial to moving towards humor in any way possible -- it lightens things up. I happen to be a TV watcher who likes things that stay a little lighter. I feel like the world is so dark, and we explore so many darker subject matters and crimes on the show, that to have that humanity is kind of the fun tonal balance of our show. Sometimes I feel like we're doing Lucy and Ethel, then I turn around and we're in kind of a gritty cop drama, standing over a dead body.
I think Maura's new love interest will help lighten things up a bit this season as well, right? Eddie Cibrian ... not bad.
I know, right? I don't know though. I don't know what's going to happen to him, if he's a good guy or a bad guy -- they haven't told me yet, so we're going to have to find out. But when she meets him, she does meet him in a very unusual way, which I will just say: She meets him on her autopsy table. [Laughs.] So ... their first date is not the most common.
Fans seem to really want you all to do a musical episode, a la "Grey's Anatomy" or "Buffy." Would you consider it?
Oh my gosh, I would so love to! I was a dancer, Angie's a great dancer ... there's no reason that the two of us shouldn't be dancing away. I'd love it. I don't have a really good voice, though -- Angie does. So I could back-up dance, somebody from "Glee" could maybe sing for me, and I'll be doing the Roger Rabbit.
[Laughs.] It's the same as having a butt double -- you'll have a singing voice double.
And you know what? I'm totally good with a butt double. That and boob doubles are fantastic. [Laughs.]
But you don't really need that on this show, which is interesting. Being on TNT, you can go risque, you can show skin -- I mean, how many times have we seen Mark-Paul Gosselaar's butt on "Franklin & Bash"?
He does like to show it! But by the way, it's very nice -- if you've got it, go for it. But it's different for women, of course.
It is, and that's kind of the point -- I can't imagine you all would ever go that far on this show. Can you?
Well, here's the thing with television: They will show a man's butt, but when it comes to women, they'll shoot it but they'll never show it. They'll just keep those dailies at home ... [Laughs.] Who knows what happens then! Honestly, one of the things I love about our show is the portrayal of women who are strong and modern. We can be intellectual, we can be silly, we can be girly -- it has all the colors of portraying women the way we really are. So we don't go there at all. The farthest we go is some yoga clothes. Sometimes I get reprimanded because my dress might be a little cleavage revealing at a crime scene. [Laughs.] I'm like, "But it's Alexander McQueen! You can't put layering underneath it!"
What's your favorite part about playing Maura?
One of the fun things about playing her is the opposites of who she is -- uber-feminine and fashion-y, but such a brainy intellectual. But my favorite part about playing her is she's not really concerned with being liked. She exists in the world in sort of her own space, her own bubble, and that's very liberating. Most human beings care about what other people think of them, and she doesn't. She's really an odd duck. I admire that.
I think that this season, we sort of move into toughening her up a little bit, in terms of not being so apologetic for who she is. Jane's tough, so Maura will be polite, but I think that this experience with her father and her family has shaken her up a bit where you'll get to see that she has a dark side as well. She can get feisty and she can fight.
"Rizzoli & Isles" Season 3 premieres Tues., June 5, 9 p.m. ET on TNT.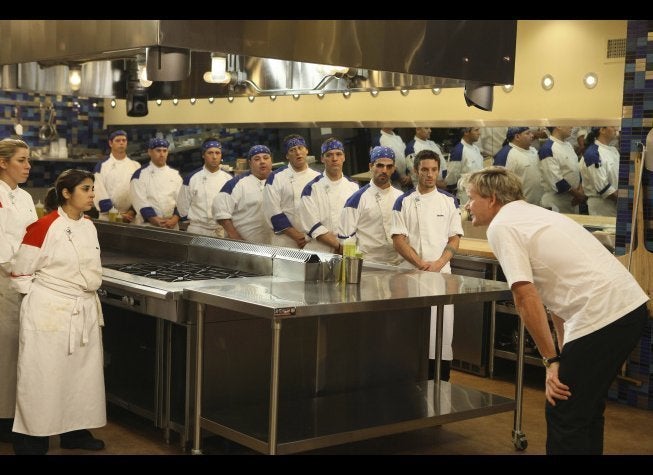 What To Watch: June 4-10
Support HuffPost
The Stakes Have Never Been Higher
Related
Popular in the Community