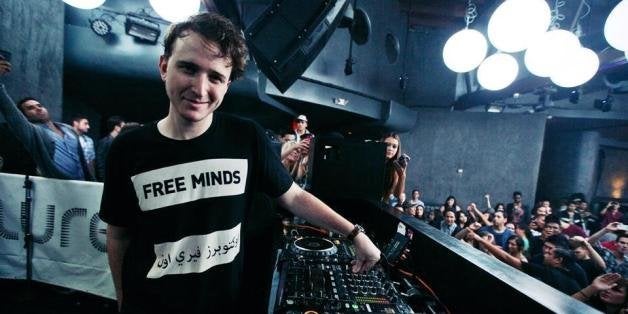 Henry Steinway is a popular figure in the dance music community, where he produces music and DJs under two monikers: Clockwork and RL Grime.
They're quite different in ambition and tone: Clockwork's music blends tribal house elements with big room stylings for a festival ready bounce, while the material released under RL Grime casts a wider and often harder net. Steinway thinks "about 70 percent" of his fans know both projects are his, but he still gets tweets on a daily basis from people who previously had no clue:
"I started out with the Clockwork stuff way back in high school, but I wanted to branch out and try something totally different," Steinway said in a recent phone conversation with HuffPost Entertainment. "That's how RL Grime started -- it didn't start as anything serious and I wasn't planning on turning it into a full-time project by any means."
It's become pretty serious, as far as these things go. As RL Grime, Steinway collaborated with Salva for a remix of Kanye West and G.O.O.D. Music's "Mercy," and the song became something of an anthem for then-emerging genre at the nexus between trap-inflected hip-hop and electronic dance music. Since then, he's toured extensively with fellow EDM-trap producer Baauer (whose "Harlem Shake" rode a meme to a No. 1 spot on the Billboard Hot 100), contributed a mix to Diplo's BBC Radio 1 show and just released his second Halloween mixtape (with an intro from RL Stein himself and cover art by the author's illustrator).
"As dance music started growing and changing, I got really interested in that [trap] sound," Steinway said. "I made the 'Mercy' thing with Salva and a lot of that stuff came very organically. It didn't come from me hearing a Flosstradamus record or something." The Chicago DJ duo credited in part with creating an appetite for the dance-cum-rap blend that EDM-trap is today aren't the only people who could be seen as forefathers to the type of work RL Grime does. A number of hip-hop purists and music literalists have taken issue with the very existence of EDM-trap, which critics say uncomfortably distances the sounds of southern rap -- which is intertwined with societal issues incumbent in the communities where the music was born.
But to Steinway, that's not really the whole story. "I get it, I totally get it," he said. "If you listen to a bunch of old T.I. records, the instrumentals have all the elements that trap records have now. But I don't think it's necessarily lifted or stolen -- it's just inspired by it. People are doing crazy things around that idea and building on it. I think it's credited to like Lex Luger and all those guys -- but that's what started the idea to do this. Those instrumentals are so big and massive and they were going off so well in clubs that people started realizing that you could actually make dance tracks without a verse and a chorus on it using the same ideas."
"Kids at dance festivals are a lot more open to listening to rap now," he continued. "I play rap songs all the way through -- not even an edit or anything. I've played a few hip hop shows, but it was sort of a weird vibe because a lot of the kids are hip hop purists and it came off weird when I would play some of the dancier tracks. I just think kids who listen to dance music are more open-minded."
In an hour-long set, Steinway will play about 60 or 70 songs (his mixtapes average about half of that), and channels Mad Decent's Diplo when he talks about his core fans. "A lot of people don't have a long attention span for music anymore," he said. "I learned that playing sets early on -- now I do quick mixing and try to get in as many tracks as possible."
Mixing isn't the only way he's looking to change things up -- Steinway said he's already tired of the "generic trap stuff," and noted that he wanted to avoid being typecast with the RL Grime project. "Right after 'Yeezus' came out, I probably got like 50 tweets of people asking us to remix this," he said. "And that's not what the project is, I don't just exist to remix Kanye West. That's when it started to get a little obnoxious."
As he indicated with "Because of U," a new original track he recently unveiled, Steinway is looking to impact in a way other than just creating the "hardest" track out. "I listened to a lot of James Blake and a lot of that culture, which inspired me to start R.L. Grime in the first place. I might start touching up on that in upcoming things. I'm more interested in making emotional, song-structured tracks."
Steinway paints his motivations on the Clockwork front as primarily reactionary. "It's true that a lot of the popular dance music has become repetitive, whether it's triplet leads or just that hardstyle kick that has become super popular," he said. "When I'm making music, I just want it to sound different from what's popular. I just want to keep honing in on my own sound."
The "sound" is rooted in the producer's early influences, from Congorock to L-Vis 1990 (especially "Untitled Groove") on the more tribal side to Justice and MSTRKRFT. The latter two duos created what was in some ways the song of their own wave of electro, MSTRKRFT's remix of Justice's "D.A.N.C.E.," and Steinway noticed. "I feel like there were a couple songs like, like Crookers' remix of Kid Cudi's 'Day and Nite,'" he recalled wistfully. When asked which of his own productions, if any, he would like to see thought of in a similar, subgenre-defining way, he pointed to "Surge," which features Wynter Gordon.
"The original track was a big song for me because it was the first time I worked with a vocalist and I tried to include everything that I'm into and just have a particular sound to it," he said. Doing so was apparently a concert effort: "Usually when I'm happy enough to send a track to the label, I've done over 200 exports of it and 100 different version of it. I'm super critical of myself."
The work has been paying dividends. As Steinway's profile rises on both projects, he's touring "200 to 250 days of the year" and having to produce on the fly while doing major gigs at festivals like HARD's Day of the Dead in Los Angeles and Electric Daisy Carnival. "I played a somewhat early spot at EDC, but there were still like 10,000 kids who had come out to see me," he said. "The energy and stage production culminated into this amazing experience. It was unlike any show I had ever done - hands down the best one to date."
Steinway said he has no plans to stop producing under both monikers. He's certainly not the first artist to use different pseudonyms, and RL Grime offers him a level of freedom to which he has grown accustomed. "I love house music and dance music and 'EDM' or whatever," he offered. "But I love the idea that I can go back to RL Grime and not be tied down to anything.

Before You Go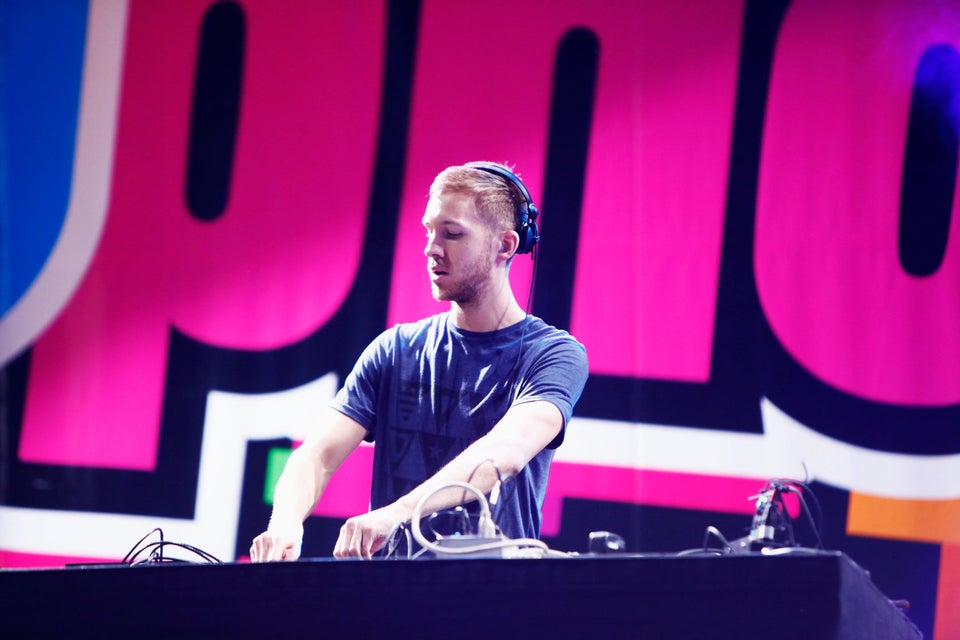 Forbes' Highest-Paid DJs Of 2013
Popular in the Community