The Republican National Committee touted the failure of a bipartisan background check amendment in a web ad released Wednesday, despite the fact that the measure is broadly supported by the public and senators who voted against it have seen their popularity drop.
The one-minute video uses a compilation of news footage, with one reporter saying that President Barack Obama has faced a "string of defeats in Congress," and another pointing out that "the gun bill failed."
At the 19-second mark in the ad, Obama can be seen consoling Nicole Hockley after the Senate defeated the background check bill. Hockley lost her 6-year-old son, Dylan, in the Sandy Hook Elementary School shooting.
The spot has drawn criticism for being insensitive. The liberal group Americans United For Change, which first highlighted the inclusion of the Hockley footage, emailed out the ad with the subject line, "Are You Serious, RNC?" Democratic National Committee Communications Director Brad Woodhouse called it "disgusting."
RNC Communications Director Sean Spicer defended the ad, noting on Twitter that the footage was taken from a news package ABC put together. "I dont think we control ABC," he he said.
The ad comes after Sen. Pat Toomey (R-Pa.), who sponsored the background checks measure along with Joe Manchin (D-W.Va.), said that some Republicans voted against it because they didn't want to "be seen helping the president."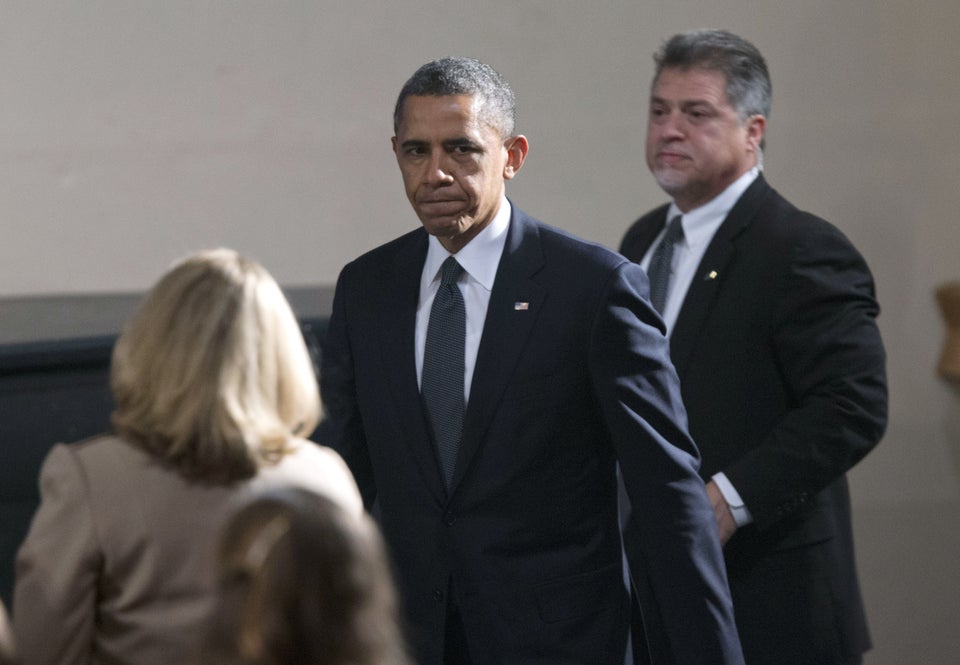 Obama Speaks At Sandy Hook Vigil
Popular in the Community