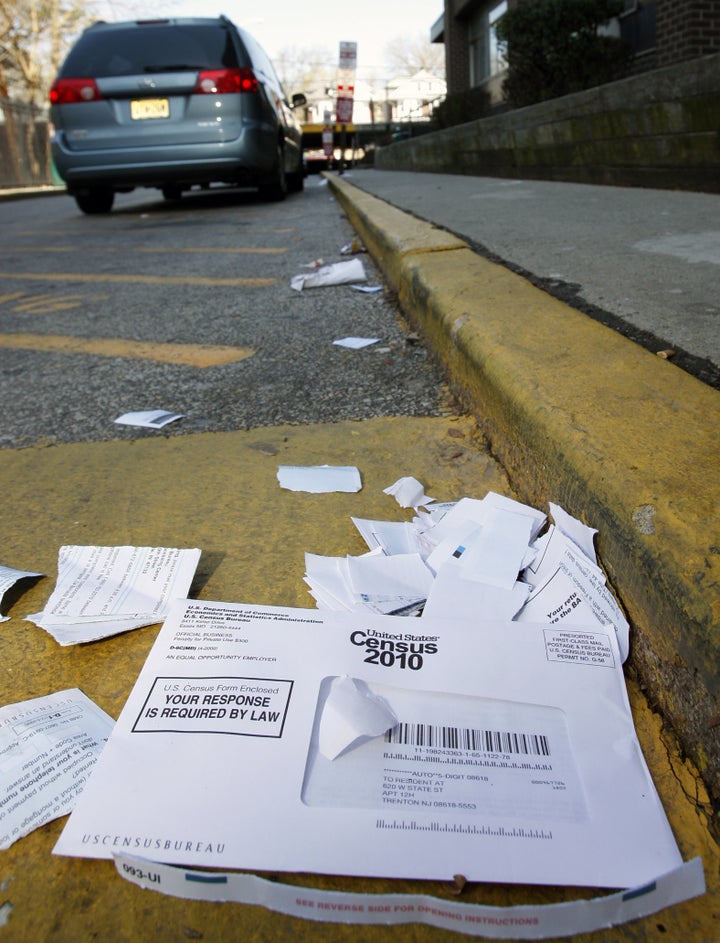 The Nebraska Democratic Party filed a mail fraud report against the Republican National Committee on Monday for sending out deceiving mailers that appear to be a "Census Document." A member of Congress has also confirmed that the U.S. Postal Service was investigating the matter.
In a letter (pdf) sent to the Postal Inspection Service on Monday, Victor Covalt III, a bankruptcy lawyer and Nebraska Democratic Party official accused the RNC of "attempting to wrongfully trade off and profit from the 2010 Census."
He also charged the Committee with violating a recently-passed law, by not including "an accurate return address including the name of the entity that sent such matter," in its deceptive mailers.
The filing by Covalt represented the first legal action taken against the RNC in the wake of reports that it was continuing to send out fund-raising appeals under the guise of census mailers even after Congress had passed a law attempting to stop the practice. On Tuesday, however, lawmakers from both sides of the aisle heaped criticism on the GOP group. Two senior members of the House Oversight committee -- Reps. Carolyn Maloney (D-N.Y.) and William Clay (D-MO) -- sent a letter to the Postmaster General, urging him to "act swiftly" on the matter. And Rep. Jason Chaffetz (R-Utah) confirmed to The Plum Line's Greg Sargent that the postal service was investigating whether laws were broken.
"They're trying to be deceptive, and it outrages me," Chaffetz said.
Covalt was actually the recipient of one such mailer himself. The Nebraska Democratic Party state chair got an RNC fake census document in his mailbox last Wednesday, after which he decided to file a mail fraud report to the Postal Inspection Service.
"I can't believe that a national party such as this would stoop down so low that there is even any argument about it. Where is there honor? Is there no honor in the Republican Party," Covalt said in a brief telephone interview with the Huffington Post. "Republicans claim to be the constitutional party. Yet they are the first ones to insult the constitution with this low-ball play. That's what is going on. It is trash. That is what it is."
"The RNC and Michael Steel, if they are not violating the law, are paying right up to the edge of it," Covalt added.