WASHINGTON, Nov 1 (Reuters) - The Republican National Committee, facing growing concerns by some presidential candidates about the format of future debates after last week's contentious encounter on CNBC, has appointed an official to work with the campaigns and TV networks.
An RNC official said on Sunday the committee named its chief operating officer, Sean Cairncross, to help negotiate debate terms with the networks.
The announcement came before representatives from several campaigns were scheduled to meet on Sunday night to discuss how to repair what they feel is a broken debate format that is backed by the RNC and TV networks.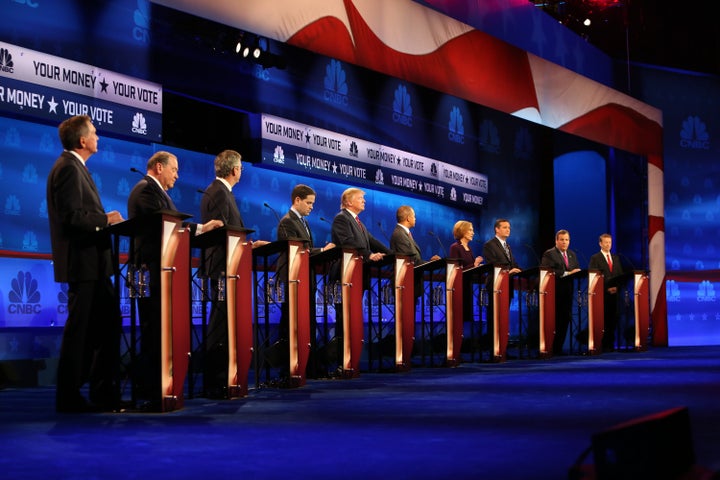 On Friday, the RNC dumped NBC News from sponsoring a Feb. 26 debate of presidential candidates in the fallout over the debate conducted by media partner CNBC last Wednesday that was roundly criticized by the candidates.
Several campaigns want to change the debate format because of concerns that too many candidates in the crowded Republican field for the party's 2016 presidential nomination are on stage and do not get enough time to speak.
RNC Chairman Reince Priebus cited "bad faith" in announcing the party will suspend its partnership with NBC News for the February debate to be held in Houston. Telemundo and the National Review are co-sponsors of the event.
Priebus told NBC in a letter that the committee wanted to ensure its candidates would be given a "full and fair" opportunity to lay out their political visions.
The CNBC debate in Boulder, Colorado, last Wednesday was designed to be devoted to discussing the candidates' views on how to improve the U.S. economy, but frequently strayed from that theme and the moderators struggled to maintain control.
"While debates are meant to include tough questions and contrast candidates' visions and policies for the future of America, CNBC's moderators engaged in a series of 'gotcha' questions, petty and mean-spirited in tone, and designed to embarrass our candidates," Priebus wrote.
Texas Senator Ted Cruz and New Jersey Governor Chris Christie were among the candidates who objected to questions during the debate. (Reporting by Steve Holland; Writing by Peter Cooney; Editing by Eric Walsh)
PHOTO GALLERY
Moments From The CNBC Republican Debate
Calling all HuffPost superfans!
Sign up for membership to become a founding member and help shape HuffPost's next chapter