WASHINGTON -- The Republican National Committee on Monday threatened not to partner with NBC and CNN for the 2016 GOP primary debates if the networks don't cancel their plans to air documentaries on Hillary Clinton.
"It's appalling to know executives at major networks like NBC and CNN who have donated to Democrats and Hillary Clinton have taken it upon themselves to be Hillary Clinton's campaign operatives," RNC chairman Reince Priebus said in a statement. "Their actions to promote Secretary Clinton are disturbing and disappointing."
Priebus added that if the networks do not agree to pull their programming prior to the start of the RNC's Summer Meeting on Aug. 14, he will "seek a binding vote stating that the RNC will neither partner with these networks in 2016 primary debates nor sanction primary debates they sponsor."
In recent weeks, CNN announced a documentary on Clinton that will run in theaters and on TV. NBC said it was planning a miniseries starring Diane Lane as the former secretary of state.
The RNC also released separate letters (see below) penned by Priebus to Jeff Zucker, president of CNN Worldwide, and NBC chair Robert Greenblatt, in which he accused the networks of giving "special treatment" to Clinton ahead of her possible presidential bid in 2016. The RNC chair noted that by focusing their programming on Clinton, CNN and NBC are being "unfair" to other potential Democratic candidates, such as Vice President Joe Biden and Maryland Gov. Martin O'Malley, and to the Republican candidates.
"Secretary Clinton has been in the public eye for well over two decades, so you certainly cannot claim that a documentary about her political career is any sort of public service or eye-opening journalism on an unknown individual," Priebus wrote. "Quite the opposite is true: it would be most accurately described as an in-kind donation."
CNN spokeswoman Allison Gollust provided the following statement to The Huffington Post:
CNN Films, a division of CNN Worldwide, commissioned a documentary about Hillary Clinton earlier this year. It is expected to premiere in 2014 with a theatrical run prior to airing on CNN. This documentary will be a non-fiction look at the life of a former First Lady and Secretary of State. Instead of making premature decisions about a project that is in the very early stages of development and months from completion, we would encourage the members of the Republican National Committee to reserve judgment until they know more. Should they decide not to participate in debates on CNN, we would find it curious, as limiting their debate participation seems to be the ultimate disservice to voters.
NBC News spokeswoman Erika Masonhall tweeted the following statement in response to the RNC:
Between the two letters, Priebus' concerns to NBC were more direct. The network "damaged" its credibility through the partisan MSNBC, he said. Priebus also complained that executives and employees of Comcast, NBC's parent company, have been "generous supporters" of Democrats and Clinton, and have raised money for them in the past.
A.J. Spiker, head of the Iowa GOP, said the state party would also refuse to partner with CNN and NBC for the Iowa primary debate, considered to be one of the more significant of the season, if the networks go forward with their Clinton programming. Nevada also joined Iowa, among other state party organizations, in signing on to the ultimatum from the national party.
Clinton, widely considered a frontrunner for the Democratic ticket in 2016, was also a major point of discussion at the RNC's spring meeting in April, at which Republicans reportedly began planning early for the next presidential race.
This article has been updated with comment from NBC and CNN, as well as the endorsements from the Nevada and Iowa state GOPs.
Before You Go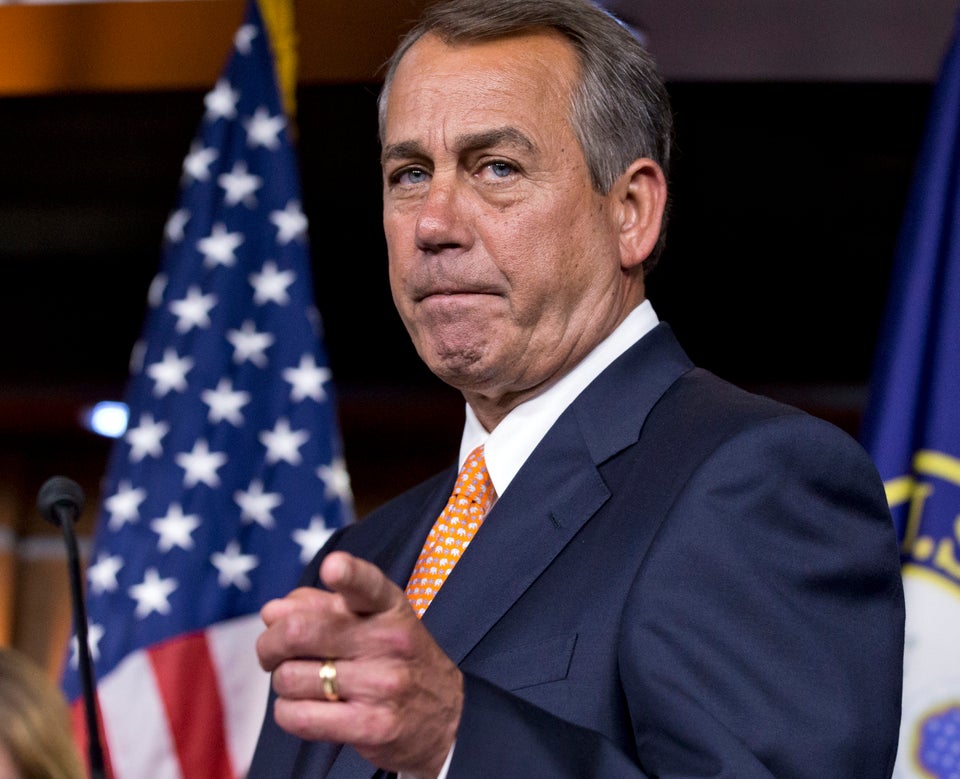 Conservatives Pointing Fingers
Popular in the Community