The official in charge of Hispanic media relations at the Republican National Committee resigned on Wednesday in an apparent show of concern over Donald Trump, The New York Times reported. Ruth Guerra, who is of Mexican descent, had reportedly told colleagues that she felt "uncomfortable" working for the presumptive GOP party leader, whose anti-immigrant comments have incensed many in the Hispanic community, the outlet reported.
The person tapped by the RNC to replace Guerra, political commentator Helen Aguirre Ferré, seems to have had similar grievances over Trump's rhetoric and positions. Ferré worked previously as a journalist for Univision and, most recently, advised former Florida Gov. Jeb Bush's (R) presidential campaign.
Ferré frequently criticized Trump on Twitter, according to Media Matters for America. Her tweets have since been deleted, but the progressive media watchdog posted a number of screenshots via Google cache. Here's the general thrust:
Ferré frequently tweeted criticisms of Trump, including as recently as last month. She suggested that Trump doesn't represent the "values of the Republican Party," tweeted that Hispanic Republicans are "caught in 2016 meat grinder" because of Trump, and wondered if Trump surrogates Gov. Chris Christie and Sen. Jeff Sessions "now regret supporting Trump or do the means justify the end?" She also tweeted a link to PolitiFact awarding Trump the 2015 Lie of the Year and wrote after Trump attacked Carly Fiorina's appearance that the country and women "deserve better" than Trump. She has since deleted those tweets.
Like many members of the GOP who used to denounce Trump, Ferré has had a change of heart. One only wonders what she thinks of Trump's infamous Cinco de Mayo tweet, in which the brash businessman is pictured eating a taco salad bowl with the caption "I love Hispanics." (Her predecessor last month would not comment on the tweet as a form of outreach to Hispanics.)
Ferré will also most likely face questions over Trump's personal and racially tinged attacks against U.S. District Judge Gonzalo Curiel. Curiel last week unsealed documents pertaining to an ongoing lawsuit over Trump University, which has been accused of being a scam. Trump has railed that the judge is "unfair" to him and has called him "Mexican." Curiel was born in Indiana.
Before You Go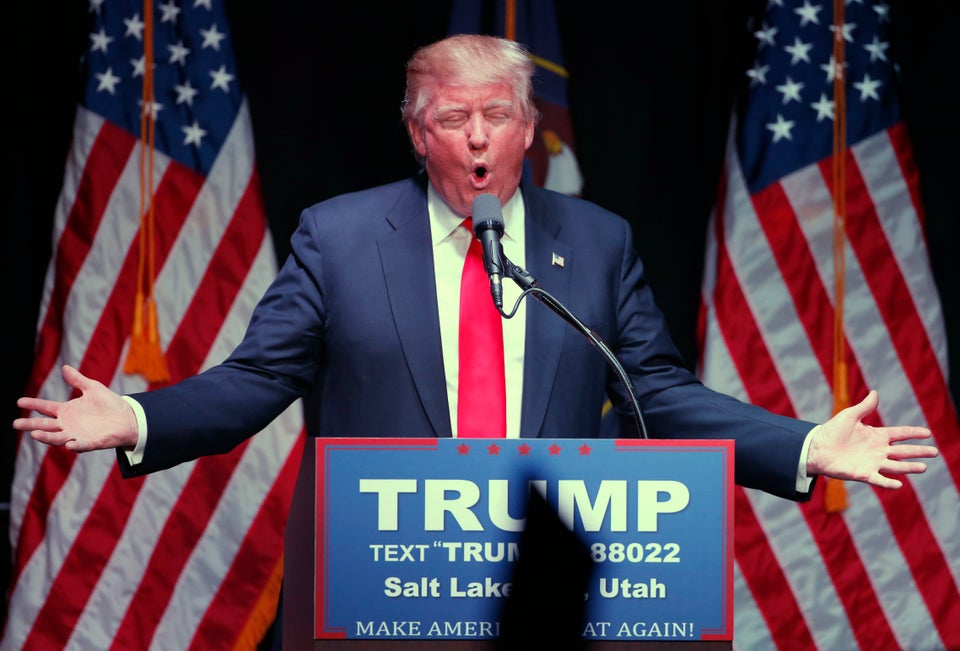 Scenes Of Hate At Donald Trump Rallies
Popular in the Community