Half of the 12 "key speakers" planned for the Republican National Convention will be Trumps, Fox News revealed Saturday.
Twitter critics went bonkers.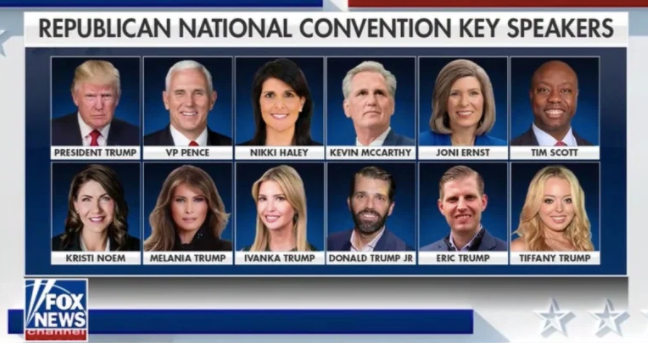 Ironically, McCarthy earlier this year blasted Joe Biden for nepotism because son Hunter Biden worked for a Ukrainian energy company when Biden was vice president. But everything he ranted about could be applied to each of Trump's adult children.
It was Tiffany Trump who was trending on Twitter because critics were particularly stunned that a 26-year-old law school grad beat out far heavier political hitters (and celebrities) simply because she's the president's daughter. She's pretty much a no-show at Trump events — except to visit the queen and possibly be a headliner at the RNC.
Twitter scribes couldn't get over it.
Popular in the Community