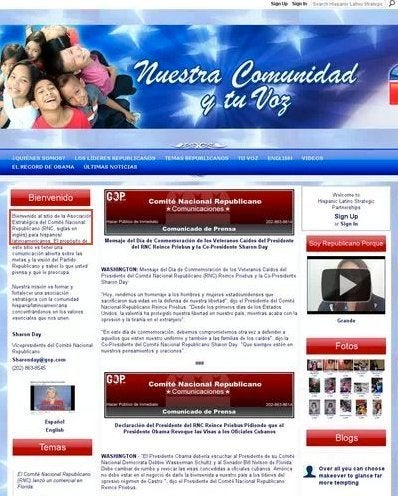 The Republican National Committee corrected an embarrassing mistake on Thursday after the children in a picture used on its RNC Latinos website turned out to not actually be Latino.
A blog post on U.S. News & World Report quickly spread after the reporter found the stock photo used in the site's header had been tagged with "asia," "asian," "japanese" and "thailand" -- but nothing to indicate that the children were Latino.
"An outside vendor developed the site and it is being corrected immediately," RNC Spokesperson Alexandra Franceschi told HuffPost in an email.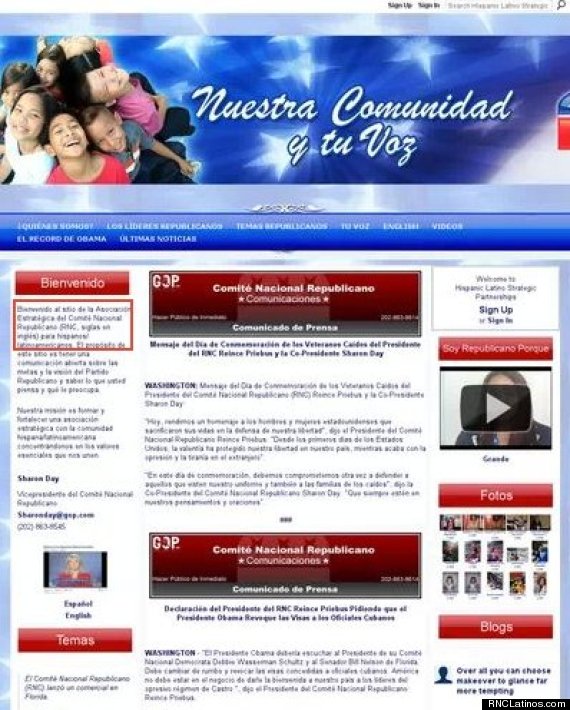 As of 4:30 p.m. EST, the photo had been taken off the page.
The site, which is in Spanish, is part of an effort by the Republican National Committee to increase outreach to Latinos, a voter bloc the GOP normally loses to Democrats.
It's not the first time Republicans have misidentified Latinos: HuffPost discovered in April that the National Republican Congressional Committee's list of supposedly Hispanic candidates included two white women who were married to Latinos.
Former senate hopeful Sharron Angle, a Republican, made a more damning comment about Latinos and Asians during her 2010 race against Senate Majority Leader Harry Reid (D-Nev.), telling a Hispanic group, "some of you look a little Asian to me."
The now-corrected homepage of RNCLatinos.com: