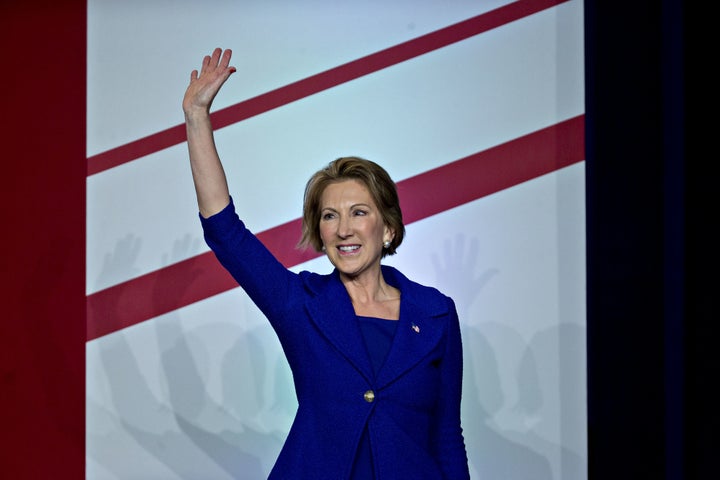 MANCHESTER, N.H. -- Seven candidates -- all of them men -- will square off here on Saturday night in the final Republican presidential debate before Tuesday's New Hampshire primary.
Even though she finished above two of them in the Iowa caucuses last week, former Hewlett-Packard CEO Carly Fiorina will be the lone major GOP candidate left off the stage.
In a controversial move to exclude the only female Republican contender in the 2016 race, ABC News has refused to amend its criteria to extend an invitation to Fiorina -- a decision for which the Republican National Committee has expressed its support.
To RNC detractors, Fiorina's prohibition from the debate is a pedantic judgment that flies in the face of the Republican Party's stated goal of extending more overt outreach efforts to female voters. It is also one that carries some unfortunate echoes of how the RNC sought more overtly to mitigate the role of women in politics during a previous era.
A Republican source provided The Huffington Post with a decades-old guide, that the RNC printed and distributed, which offers a slew of condescending advice to the wives of Republican men who sought higher office. 
The undated, eight-page pamphlet, "The candidate's wife: A guide to finding and carrying out your role in the campaign," is about as enlightened as you'd imagine it would be from the title.
Though the brochure acknowledges that "the role of the candidate's wife in the modern political and social climate has undergone alterations," it reads like a how-to guide for making sure that excitable Republican women don't get in the way of men's ambitions.
"Campaigning, especially in a hotly contested race, can be very nervewracking," the undated RNC pamphlet advises candidates' wives. "If you do go into it, keep your cool. Your husband's election chances won't be served by your loss of composure. And, whether you are out on the campaign or at home keeping things in order, your husband will need your cool head and manner to help him relax and unwind." 
Often, though, you are not the best judge of your speaking abilities
At one point, it notes with implied encouragement that candidates' wives might find that they are "needed more than ever at home to keep things there running smoothly" and advises women who insist on being present on the campaign trail to "cover areas of marginal value that the candidate doesn't have time to visit too often."
The RNC guidebook instructs wives who are asked a pointed question on the trail to respond that they would "rather discuss the matter with [their] husband" before commenting and to always err on the side of silence.
"Some, and you may be one, will be anxious to accept speaking engagements as surrogates for their husbands," the pamphlet states. "This, too, is well and good -- if you are a good speaker. Often, though, you are not the best judge of your speaking abilities and unless your knack for speaking in public already is proven, you had best rely on the judgment of the campaign manager."
Several prominent Republicans -- including two current presidential candidates and 2012 Republican nominee Mitt Romney -- have called on ABC News and the RNC to allow Fiorina to participate in Saturday night's debate. But neither has budged in its support of the decision to exclude her based on criteria set ahead of the Iowa caucuses and before three candidates who'd previously participated in debates -- Sen. Rand Paul (R-Ky.), former Arkansas Gov. Mike Huckabee and former Pennsylvania Sen. Rick Santorum -- dropped out of the race in the past week.
The ABC News debate will not feature an undercard, leaving Fiorina out of the highly-anticipated televised showdown altogether. 
The RNC has defended the decision to exclude Fiorina from the stage, arguing that ABC News' criteria was "inclusive" and that it would be "highly unfair" to change it now. 
Fiorina wrote on her Facebook page that the decision to exclude her from the debate is an example of how "the game is rigged," adding that she would not be silenced.
"You are not the best judge of how his campaign should be run," the old RNC pamphlet advised Republican women. "Defer to the experts." 
You can read the pamphlet below: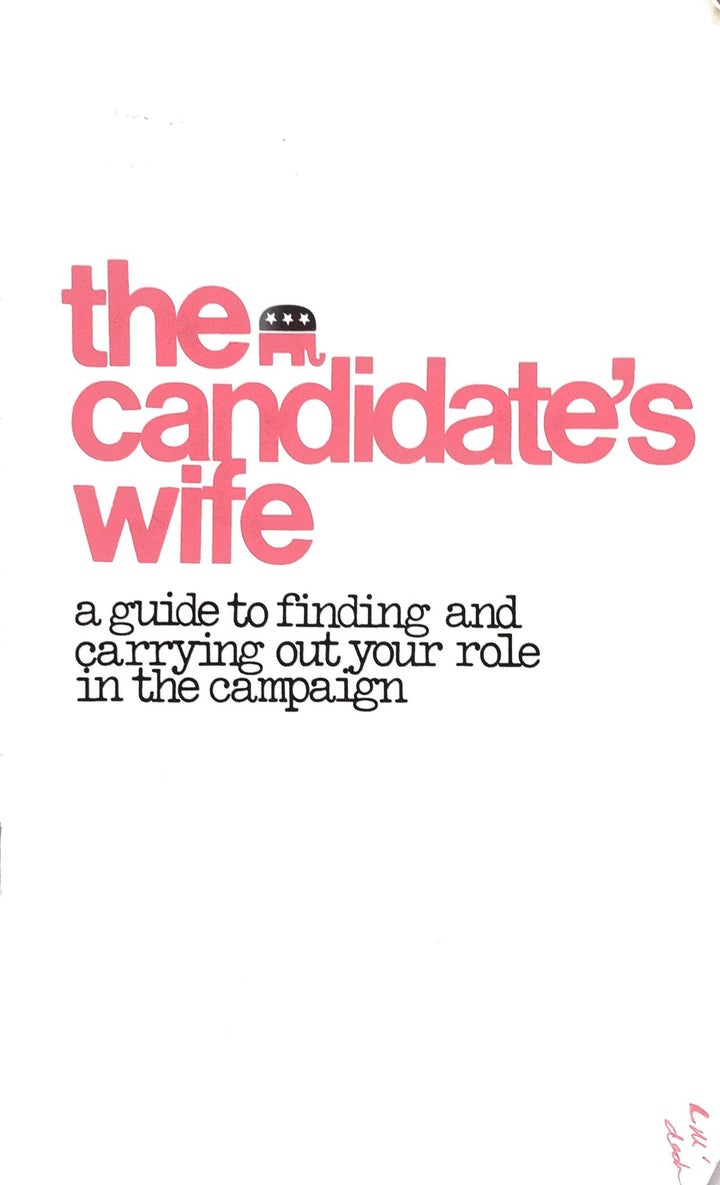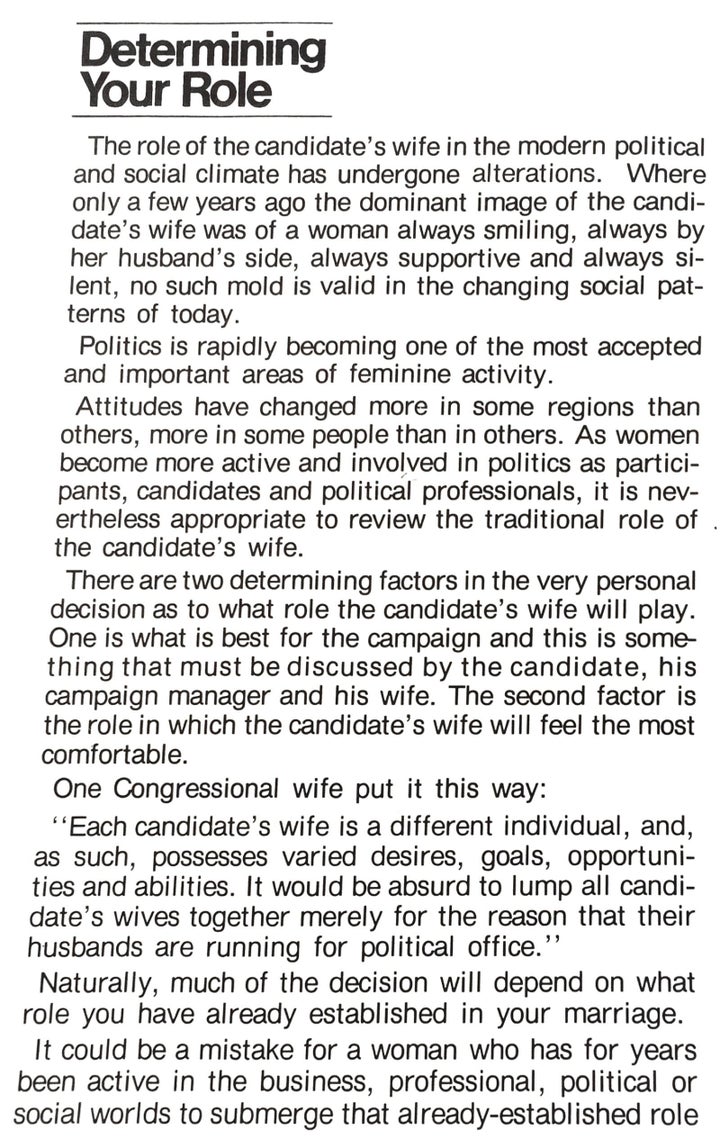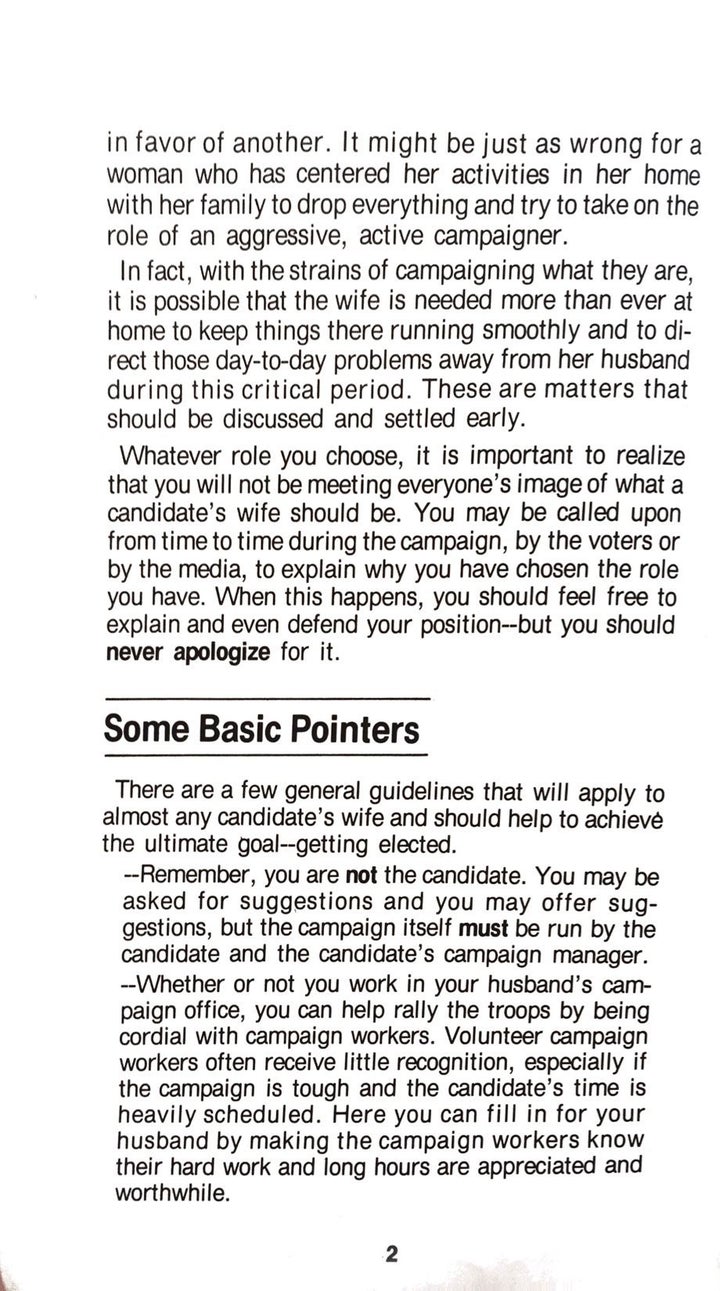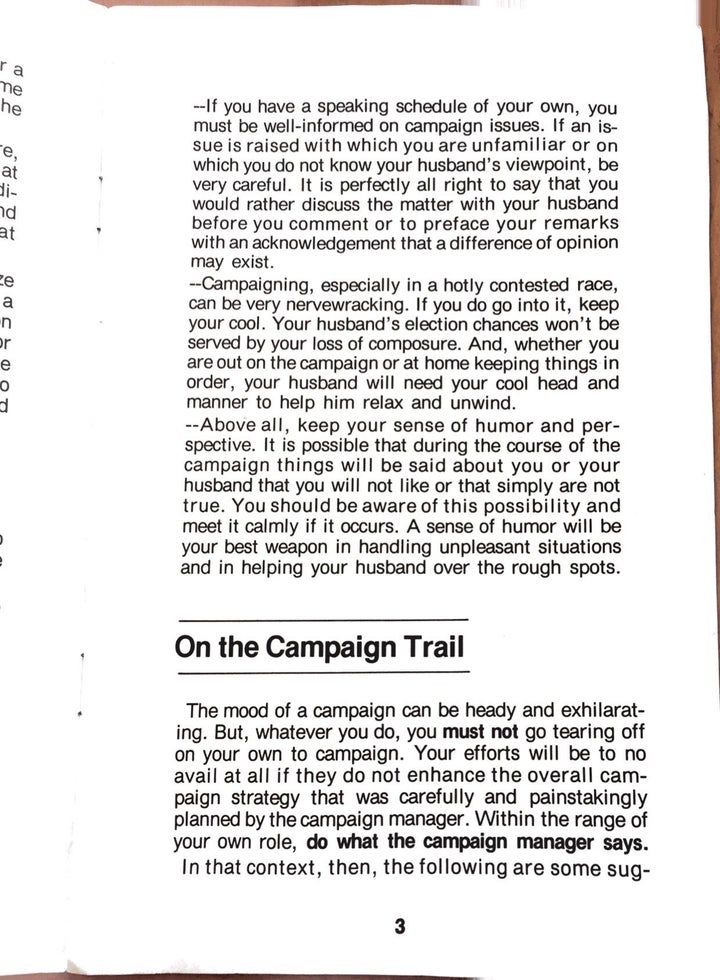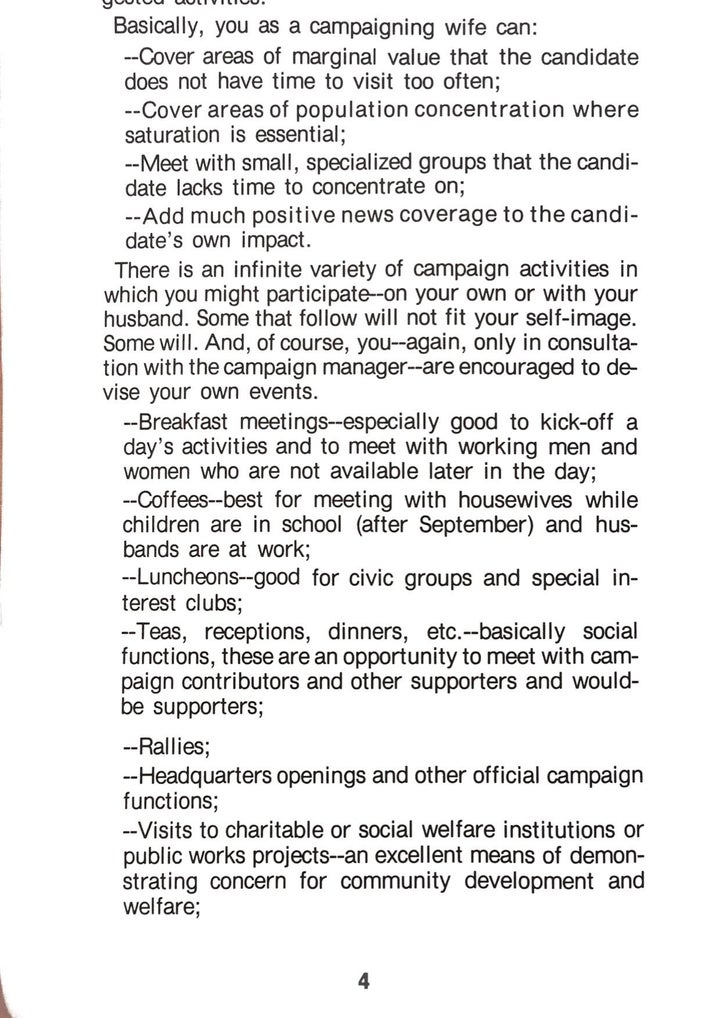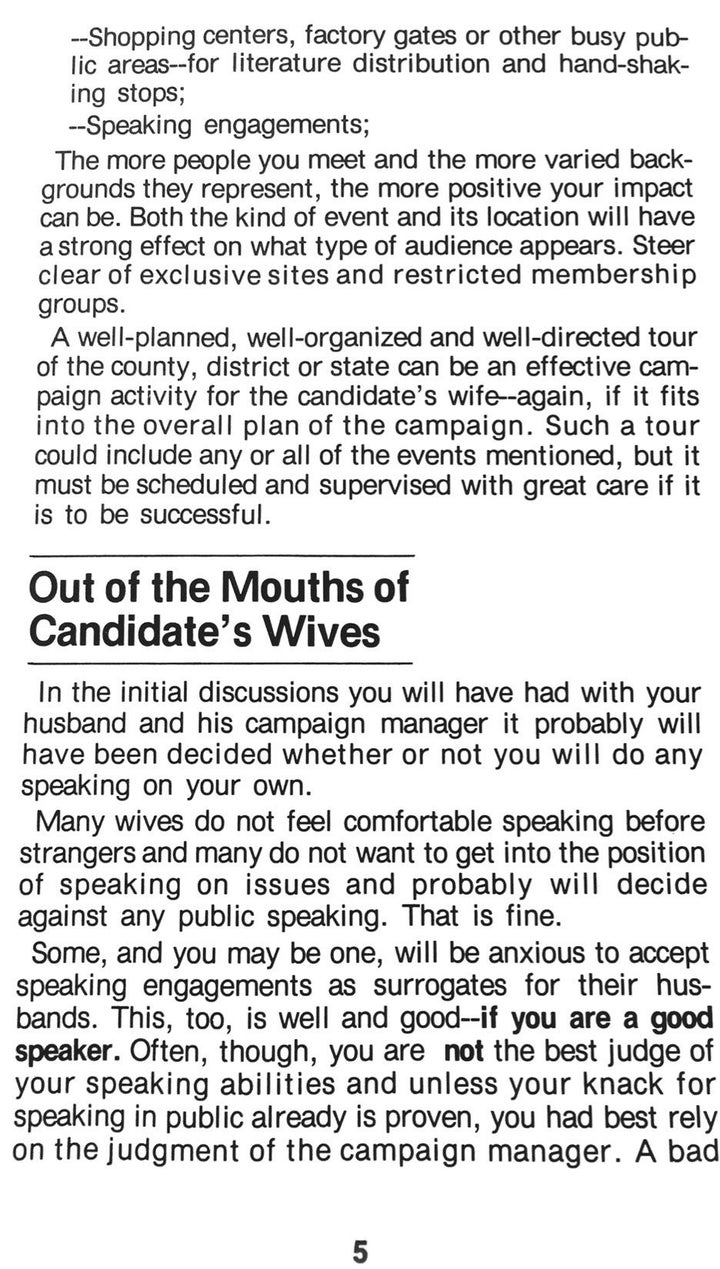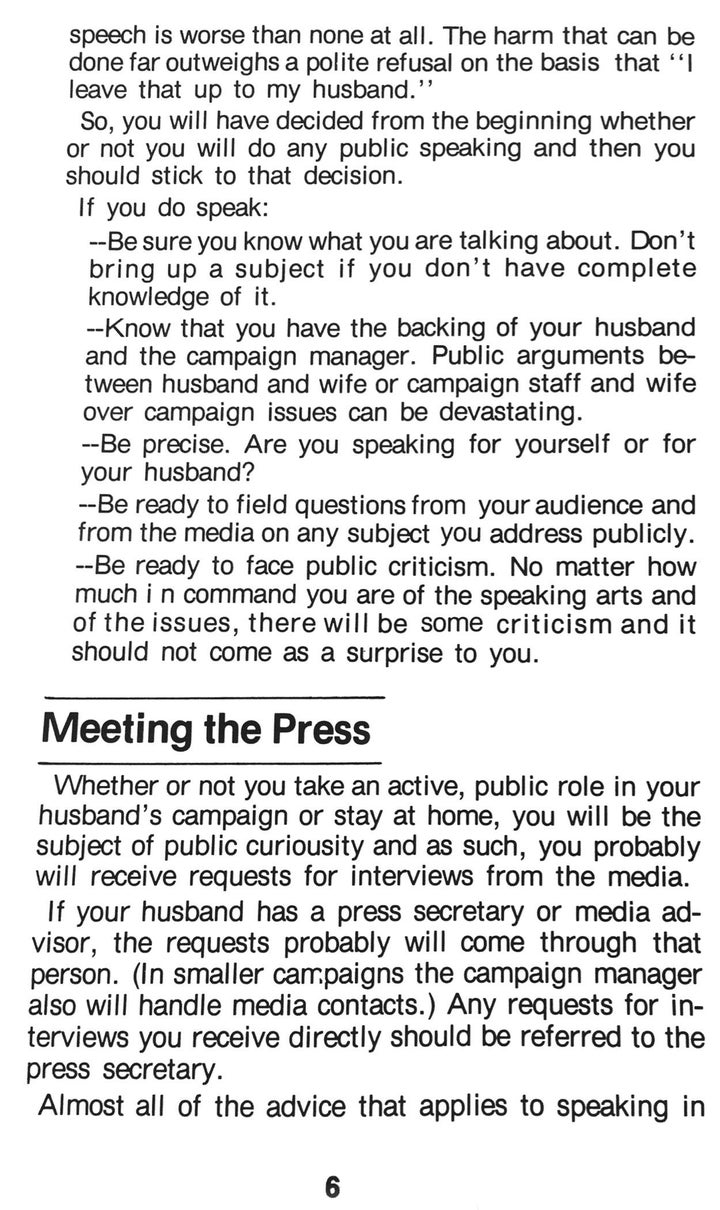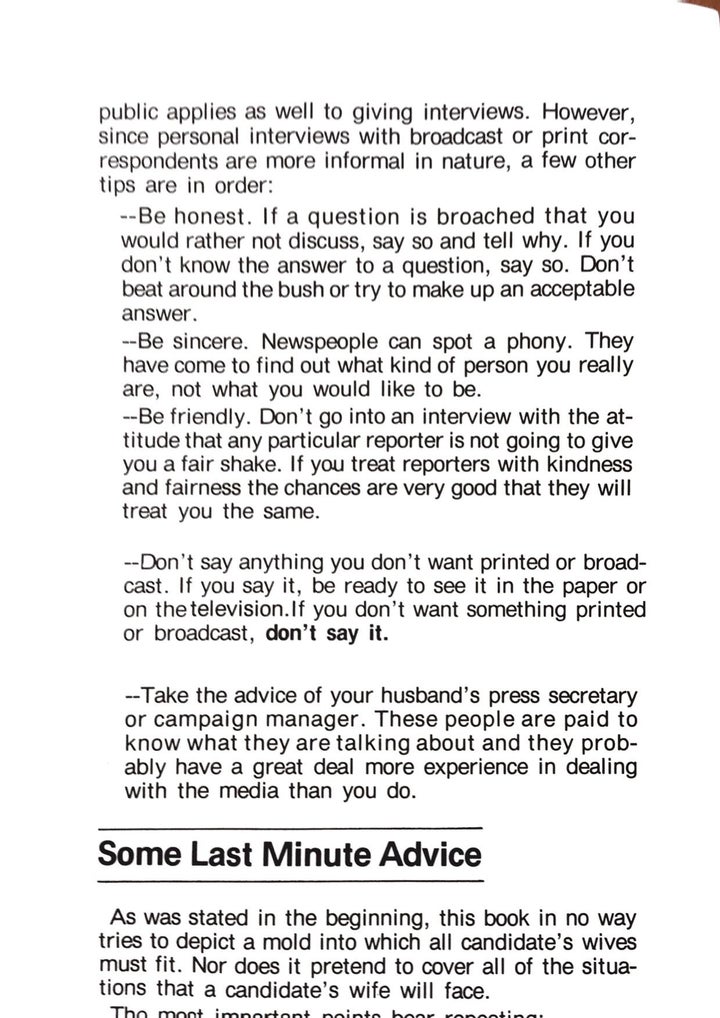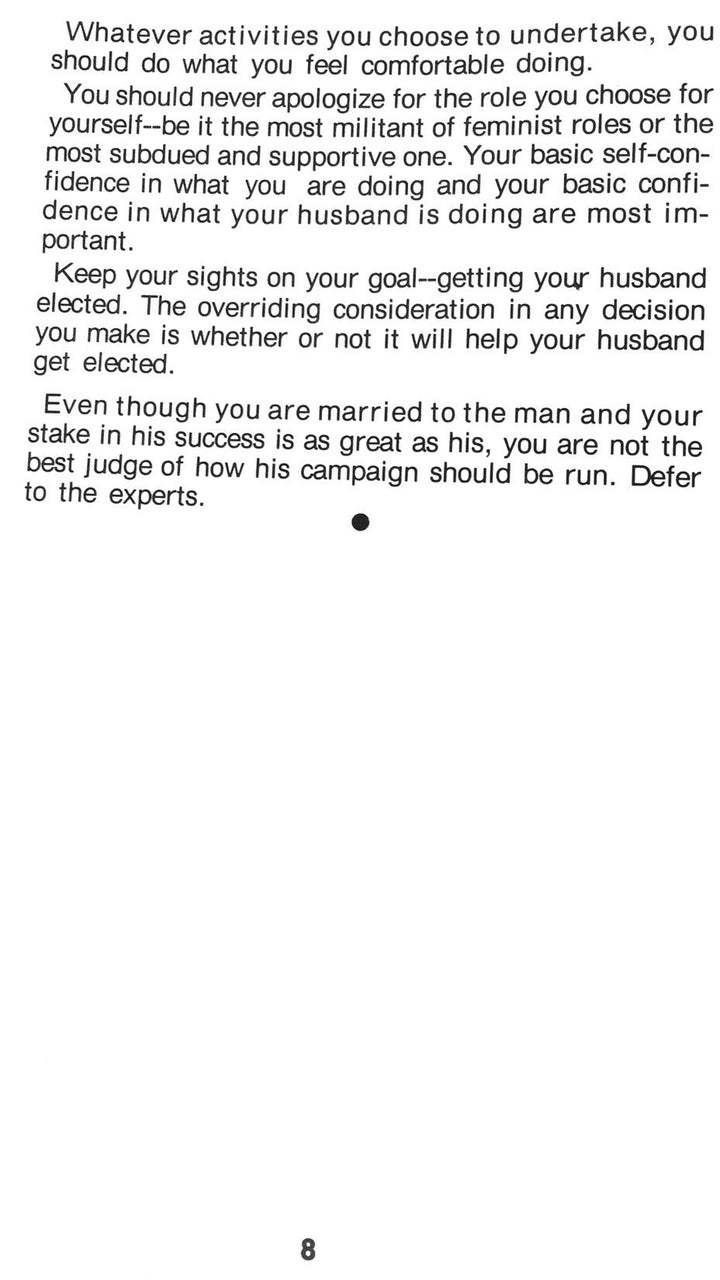 REAL LIFE. REAL NEWS. REAL VOICES.
Help us tell more of the stories that matter from voices that too often remain unheard.