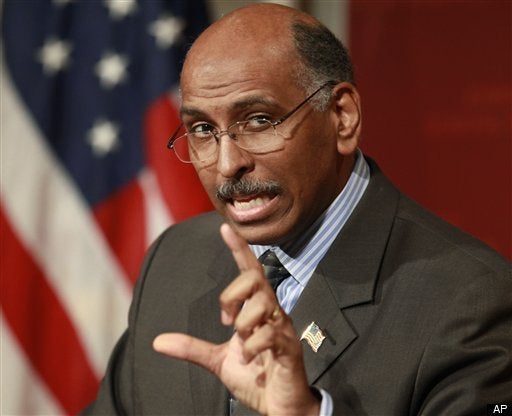 The RNC told the FEC that it spent $982 of its donors' money on "office supplies" from the Boyden Valley Winery last December. "We do not sell office supplies; we are a legal winery operating since 1991 in Cambridge, Vermont," co-owner Linda Boyden told AlterNet.

Between December and February, the RNC bought over $700 worth of so-called "office supplies" from Congressional Liquors, a booze and sandwich shop on Washington, D.C.'s Capitol Hill.
Yeah, woo! It's like MAD MEN over at RNC headquarters and whatnot! Still, apparently some people have objections. Meredith McGehee, the "policy director at the Campaign Legal Center" for example, says, "Liquor is not what a reasonable person would understand an office supply." But what if you are, like me, a totally unreasonable person? See, then, all of this is perfectly legit. Surely the Democratic National Committee has some booze in their office supply cabinet -- how else do you explain the "Martha Coakley campaign?"
The RNC is apparently just as adept at stretching the definition of "meals" as they are with "office supplies":
In December, RNC reimbursed [RNC Deputy Finance Director Debbie] LeHardy for $453 worth of "meals" from Henri Bendel, a posh boutique on New York's Fifth Avenue. Bendel's is an upscale source for costume jewelery, handbags and make-up. The store bills itself as a "Girls' Playground for trendsetting young women from around the world."

"[W]e do not have a restaurant in the store so I don't know how she would have spent $450 on meals," spokesperson Jodi Mellman wrote in an e-mail.
Is Sarah Palin sure this is an organization she wants to distance herself from?
Records also show that LeHardy received reimbursement for $282 spent at Boca Grande Outfitters, which bills itself as "the area's most complete saltwater fly fishing and light tackle outfitter." The report designates the reimbursement for "meals." Aaron Sutcliffe, a clerk at BGO, said the store doesn't sell food.
Well, sure, they don't "sell food." I mean, if you give a man a fish, they become shiftless wards of the state. But if you give a man some high-end fishing gear, they can learn to procure their own food, thus pulling themselves up by their bootstraps, which they probably bought at Bergdorf Goodman on the RNC dime.
Popular in the Community