A Florida man who served 10 years in prison for a road rage attack that left another man dead was fatally shot in a similar incident this week, authorities said.
Gary Lynn Durham, who was convicted of manslaughter in 2002, was killed during a heated roadway confrontation outside Tampa Wednesday, the Hillsborough County Sheriff's Office said.
Durham, 40, was driving his black pickup truck down a Plant City road around 6:30 a.m. when he stopped in the middle of the lane, got out and confronted a driver, Robert Padgett, behind him, WPBF-TV reported. 
The reason for the stop and the words exchanged have not been released. At some point, authorities said Padgett, 42, pulled out his handgun. After a verbal warning, Padgett shot Durham at least once, killing him at the scene, investigators said.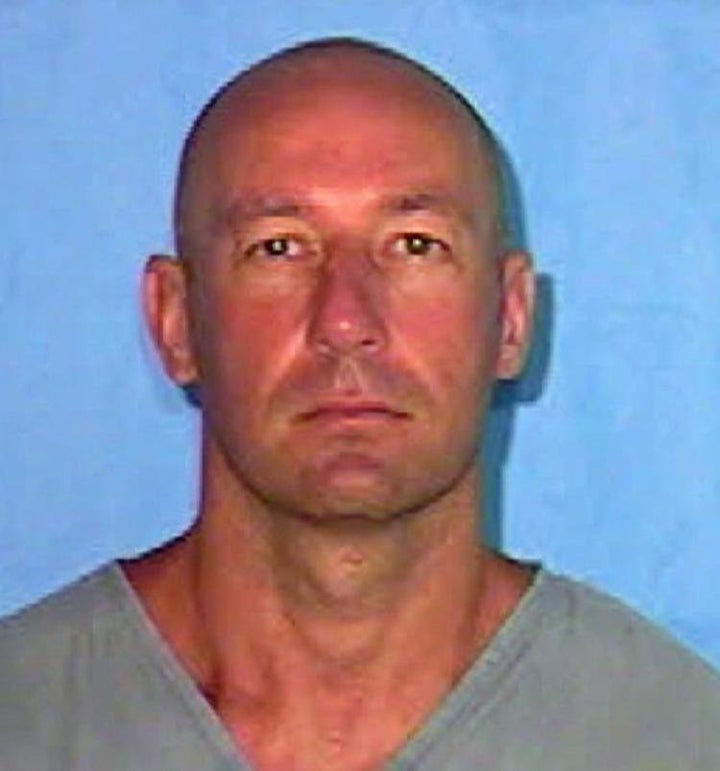 "Padgett began administering first aid for Durham and [waited] for deputies to arrive," the sheriff's department said in a statement. "Padgett has been cooperative during the investigation."
"It's a shame that he didn't learn his lesson while in jail," she said. "I'm just glad I don't have to worry about him or running into him somewhere. It's ironic that he died in the same way as my husband."
She also spoke out to Padgett, telling ABC News: "I just want the man who shot him to know he should not feel bad. Gary Durham was not a good man."
In the previous incident, witnesses said Durham followed Gibbs into a parking lot where the two men got out of their cars and argued.
When Gibbs turned his head, a witness told ABC News that Durham sucker punched him, causing him to fall to the ground and hit his head on concrete. Durham got back in his car and took off, while Gibbs died days later from a brain hemorrhage.
Durham's prison sentence followed previous convictions for aggravated assault, grand theft and trafficking in stolen property, the Tampa Bay Times reported, citing state records.
During his manslaughter sentence, he was additionally ordered to undergo anger management courses. When he was released from prison in 2012, he met his wife, Heather Durham, whom he married in 2015. 
In a statement to the Tampa news site, Durham defended her husband's character.
"Just because he went to jail, that did not define who he was," she said. "He wasn't this angry person who went around angry all the time. People only see the side that the media spreads. They don't know him like I did or his family did."
No charges have been filed in Wednesday's incident, and Padgett was released, pending the case's review by the State's Attorney's Office, the sheriff's office said.
Calling all HuffPost superfans!
Sign up for membership to become a founding member and help shape HuffPost's next chapter
BEFORE YOU GO