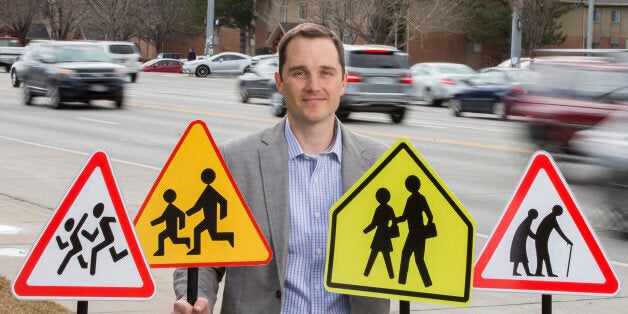 A pedestrian is fatally struck by a motor vehicle every two hours on average in the U.S. But a new study suggests that it may be possible to cut down on that number simply by swapping out road signs featuring those familiar static-looking stick figures with signs bearing active-looking figures.
For the study, the researchers used driving simulators and eye-tracking technology to gauge how fast male and female motorists reacted to various road signs. The data showed that motorists react an average of 50 milliseconds faster to dynamic-looking signs than to the road signs now in use across the country.
That might not sound like much of a difference, but it translates into a 4.4-foot reduction in the stopping distance of a car moving at 60 mph. The reduction in stopping distance would be greater in cars moving at faster speeds.
(Story continues below image.)

Dynamic signs feature human figures that appear to be moving quickly rather than slowly. The school crossing sign familiar to motorists in the U.S. (left) is less dynamic than its Polish counterpart (middle). The sign on the right, which features figures that appear to be running, is more dynamic than both.
"If the figures look like they're walking, then your brain doesn't worry about them shooting out into the road," Elder said in the statement. "But if they're running, then you can imagine them being in front of your car in a hurry... Our minds want to continue the motion that is contained within an image—and that has important consequences."
Editor's note: The study was led by Dr. Luca Cian, a post-doctoral scholar at the University of Michigan—Ann Arbor and Dr. Aradhna Krishna, a professor of marketing at the university.
Related
Before You Go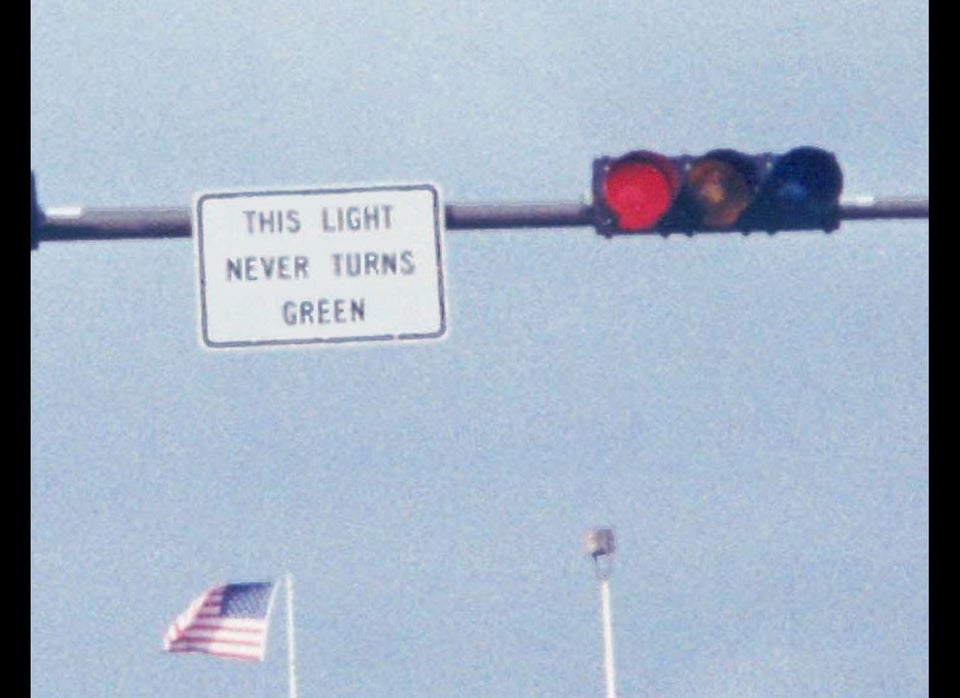 Most Challenging Traffic Signs Ever
Popular in the Community