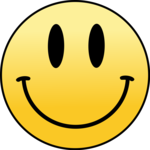 I am sprinting towards the finish line of my second book. In a few months, there will be the usual back and forth between the editor and me, until the final edition is delivered to the printer.
Always in awe of the new knowledge I acquire while doing research for a book, article or speech, this time around the chapter that resonated most with me is the one about 'happiness' -- how to get it, keep it, and why you really want it.
Happiness, like love, is frequently elusive, slippery to hold on to once you have it, and often depends on others to help us get it.

But, happiness is critical to your overall health and wellbeing.
Based on the latest research, we know a lot about why happiness is worth fighting for: It elevates your mood, helps you sleep better, makes you more attractive to others, propels you forward with goals, improves ability to resolve conflicts, relieves stress, boosts your immune system, creates stronger relationships, and usually helps you live longer and healthier lives. And it feels good.
The benefits are obvious. But, what wasn't so clear to me until I read the studies is that for many people the cards are stacked against them from the get-go when it comes to finding happiness and here's why:
Up to 50 percent of getting to happy is influenced by our genetic pool.
Thank your folks.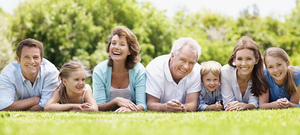 This means that we pop out with a propensity to be happy -- or not -- based on the genes passed down to us from our parents. Some of us will have an easier time finding joy in everyday life, while the rest of us might have to struggle through, working a little harder for our happiness. And that's okay because the good news is there are effective tools you can use to find your own happiness quotient.
Purposeful Positivism.
Whether you were blessed with the 'happy gene' or not, it takes a concerted effort -- what I call purposeful positivism -- directed towards the goal of achieving happiness to actually get and stay there. Life has a funny way of throwing the proverbial monkey wrench into the mix, making happiness even more elusive. But that's the exact moment when your resolve to be happy should become even stronger.
Best tool to get to happy.
Thanksgiving is the perfect time to share what just might be the most powerful tool to get you to your own happy place, no matter what your genes say. Added benefit? It will make the world a better place: Be grateful and show it.
What being grateful can do for you.
Being grateful is a reframing of your focus. You'll value what you have in your life, not lust after things you don't, and is an essential ingredient to happiness. Appreciation of others reconnects you to your own sense of peace and contentment. Like happiness, being grateful -- and actually acting on it -- reaps all kinds of positive benefits:
better sleep
more likely to exercise
stronger immune system
alleviates stress
increased sense of belonging
boosts sense of contentment and wellbeing
creates more positive memories
Increases productivity
And of course, the best result of showing gratitude is that your own level of happiness will increase significantly.
If you're grateful and you know it . . . show it.
It's so easy to feel and show gratitude in many different ways. Here are a few tried and true tips to feel the thanks and show the appreciation . . . all of which will make everyone a lot happier:
Write a letter of gratitude. The focus can be on events from the past, the present, or even how much you're looking forward to something together in the future. Whatever you are grateful for, sending it in a written letter is a powerful statement. If you can deliver it personally, and read it out loud to the person, so much the better. Get into the habit of sending a letter of gratitude at least once a month. Studies conducted by positive psychologist pioneer Martin Seligman showed that when people sent or read letters of gratitude to others who had not been properly thanked for past kindnesses, the letter-writers experienced a huge increase in happiness and a dramatic drop in depression. The simple idea that we expressed our thanks caused our own happiness to spike better than any other action. What's more, you can reach the same levels of happiness even if you write a gratitude letter to someone who has passed on.
Give someone a compliment. Bring a moment of joy to someone else with a heartfelt word about something the other person has done, or is wearing, or how she looks. Make another person glow, and you will feel good, too. Another benefit? People who have been complimented will often go on to compliment someone else, creating a chain of good will and good feelings.
Buy a gift for someone else. People who spend money on others rather than themselves feel happier at the end of the day, especially if the gift was "because I am grateful to have you in my life." Tip: not expensive, just thoughtful.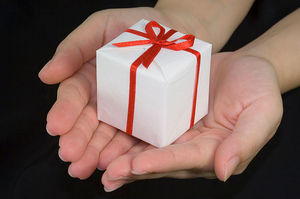 Make the gift yourself. When a close family relative was diagnosed with cancer, after visiting him and his family to offer comfort and support, I went home and whipped out my knitting needles. A few days later I delivered a soft, cozy "knitted hug" which made him feel a lot better. All it took was my time and a very small amount of money. Small price to pay to have my happiness quotient skyrocket and more importantly, make someone feel loved and valued.
Create sacred rituals. My oldest daughter, now a thriving college student, was a premature baby, born three months too early. At birth, she weighed 2 1/2 pounds, and stayed in the hospital for almost three months. She was cared for by a team of NICU nurses, who watched over her as if she was their own. They helped Sarah survive, but also helped me overcome my fears, anxieties, and doubts about being able to care for her myself. We will never stop thanking them, and decided that first year to create our own sacred ritual of gratitude. Each year on the night before Thanksgiving, we -- my husband, daughter, youngest daughter, and I -- visit the nurses (many of whom are still part of the team) with boxes of cookies, which my daughters decorate with words of gratitude. We talk with them, inquire about their families, speak with and comfort parents who are visiting their own premature babies who are as nervous now as we were then. When they see Sarah, they are hopeful in ways that are indescribable. We have photos from every single reunion -- this year will be the 21st--of our annual visit. It is our simple way of showing these lovely people who cared for our daughter (and her parents) how much we value them. In turn, their appreciation of our ritual brings more joy to us than any Thanksgiving turkey dinner ever will.
Just say yes when someone needs your help. Helping others by offering your time has been proven to make your happy levels soar exponentially.
Create a 'Random Act of Kindness' campaign geared to caregivers. Don't wait for someone to ask for help. Just give it. There are over 40 million caregivers in the U.S.; people who devote their lives to others, often with families of their own, and while holding down full time jobs (and usually women). Lift some of their burden and show compassion with random acts of kindness. Maybe your neighbor needs a few hours' break from caring for her sick mother; or, think about preparing a home-cooked meal for the husband who cares for his wife with dementia. There are many simple, inexpensive ways to make someone else feel better, all of which will add to your own happiness, while making the world a better place.
Need more ideas for how to show your gratitude this Thanksgiving and all year long? The October/November issue of AARP The Magazine highlights 100 ideas for acts of kindness to caregivers, and the November issue of AARP Bulletin has a special report of the 40 million heroes that devote their lives to loved ones.
Want to be moved into action? Watch what happens when one family helps another . . . with a simple act of kindness. Get out the tissues . . . and HAPPY THANKSGIVING!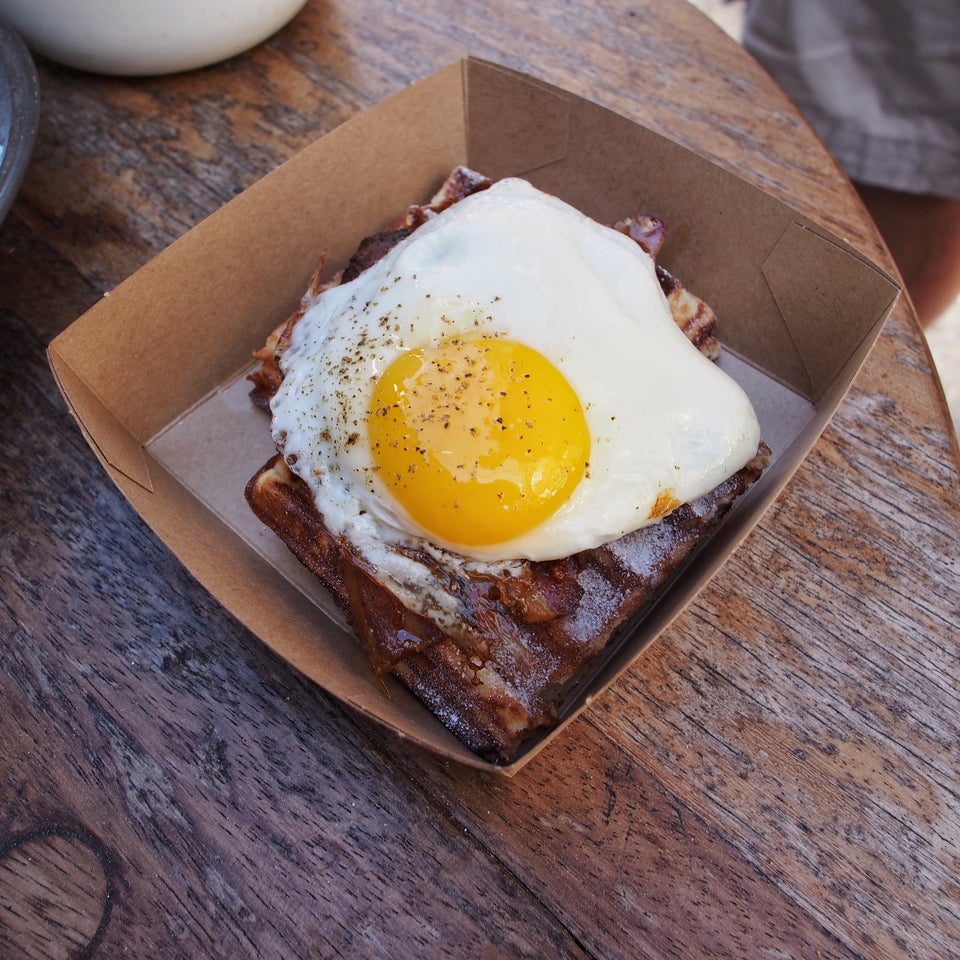 8 Ways To Wake Up With More Energy
Related