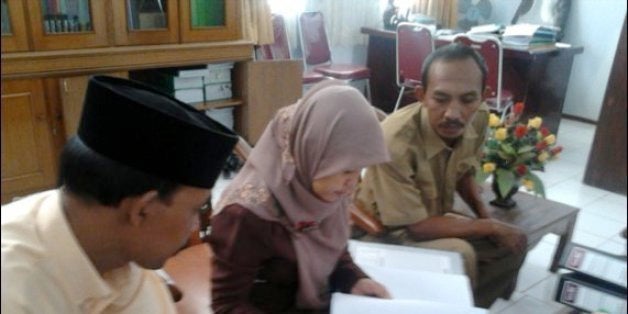 The SDGs, as approved this month, are recognizing the centrality of good governance to sustainable development. This recognition of access to justice and information, with transparent and accountable institutions, is a huge leap toward creating a framework that enables individuals to pursue fair and sustainable development, as well as their human rights.
This month, the UN General Assembly approved the incorporation of targets into the new Sustainable Development Goals (SDGs) which would promote good governance. SDG 16 is to "promote peaceful and inclusive societies for sustainable development, provide access to justice for all and build effective, accountable and inclusive institutions at all levels." The targets set under this goal include reduction of violence and corruption, promotion of the rule of law, the development of transparent and effective institutions, participation and human rights.
The 2000 Millennium Declaration, which set out the Millennium Development Goals (MDGs), failed to give these issues much prominence, meaning they were not routinely included in development programs (with the notable exception of Mongolia's MDG-9). These topics were subject to much debate during SDG negotiations, but it was ultimately recognized that addressing them was necessary to reduce the barriers that have limited the pursuit of the MDGs.
Especially significant is new target 16.10, which calls on countries to ensure public access to information. Access to information underpins effective democratic function. It ensures governments are scrutinized, which, in turn, leads to more open, transparent and accountable governance. It also enables the free, full and unbiased informing of an electorate, as well as individuals and businesses.
The right to information (RTI) is an "enabler right": it is not only a legitimate and widely recognized right itself, but is also a right that is, when effectively implemented, able to strengthen the ability of individuals to ensure that their rights are being respected. It enables communities to demand their rights are respected, and obtain information from their governments about the progress of implementation, enabling more accountability. RTI could even make the SDGs themselves more successful, creating and making available better data by which to measure their success.
More than 100 countries around the world have adopted comprehensive RTI laws, covering more than 80 percent of the world's population. These laws have been extensively used to enable people to achieve their social and economic, as well as their human, rights.
In India, the Right to Information Act has been used by communities to ensure their right to food; communities in rural Brazil are using the Access to Information Law to fight for better access to, and a better quality of, water; in Senegal, access to information legislation is being used to promote better maternal health. In Uganda, a government programme to publish information about monthly grants to schools, combined with other reforms, led to substantial reduction in corruption and an increase of funds reaching classrooms.
The adoption of RTI legislation has been found to improve record-keeping practices of public bodies, as well as the information that they publicly release: this is due to revised record-keeping systems, designed to meet new legal requirements of access, and the knowledge that the underlying information may be made available upon request.
A comparison of various information indices, including the Open Data Index and the UN's E-Government Development Index, shows that there is a close correlation between countries that have adopted strong legal guarantees on public access to information (such as freedom of information acts) and those that have high rankings. In countries like Kenya, where there is a highly touted Open Data Portal but necessary legal controls are not in place, the data provided is often inadequate.
Access to information is also essential to realizing the UN's ambitions for the "Data Revolution" to underpin SDGs: data relating to the progress of development policies should now play a central part in monitoring the success of the goals themselves. The issue here is that the collection, processing and dissemination of data needs a proper framework in order to resolve important questions about reliability, access and usage, indeed, many UN bodies and experts have expressed concern regarding the manipulation of statistics.
The Right to Information can improve respect for a host of other rights, while at the same time improving democratic participation, accountability, and the quality of official information sources. All of these underpin and reinforce better governance.
The next 15 years will be a challenging time for nations around the world as they strive to meet the targets set out in the SDGs, but ensuring that accurate information and data is collected and shared will be crucial to that success.
This post is part of a series produced by The Huffington Post, "What's Working: Sustainable Development Goals," in conjunction with the United Nations' Sustainable Development Goals (SDGs). The proposed set of milestones will be the subject of discussion at the UN General Assembly meeting on Sept. 25-27, 2015 in New York. The goals, which will replace the UN's Millennium Development Goals (2000-2015), cover 17 key areas of development -- including poverty, hunger, health, education, and gender equality, among many others. As part of The Huffington Post's commitment to solutions-oriented journalism, this What's Working SDG blog series will focus on one goal every weekday in September. This post addresses Goal 16.
Calling all HuffPost superfans!
Sign up for membership to become a founding member and help shape HuffPost's next chapter