'Tis the season to spend a ton of time with your relatives in a car on a highway -- along with the 46.9 million other Americans who AAA predicts will head out on a road trip for the Thanksgiving holiday.
This year marks the most people to hit the road since the 2007 holiday, which means, depending on who you have in the car with you, there may be some tense time in traffic.
To curb these mood swings, The Ford Motor Company partnered with the Emily Post Institute to remind everyone that etiquette can go a long way in making sure everybody arrives to Thanksgiving dinner in good spirits.
Daniel Post-Senning, Emily Post's extremely well-mannered great, great grandson, took a ride with The Huffington Post, and offered these tips to finding highway harmony.
1. Etiquette is about communication, consideration and respect.
"I'm a technophile. I love new technologies," Post-Senning said. "It's not rude to use them, it's how I use it that matters." Things such as smartphones, smart watches, tablets and GPS devices can distract us from each other, but they can also be tools that help us bond. His advice? "Talk to each other about what you're doing. If you're going to use a device to entertain yourself, you might want the kids in the backseat to watch a movie. At the same time, you don't want to be in the passenger seat with someone who feels abandoned, and you're sitting there Facebook posting."
Bottom line: "If you're using the device in a way that is part of the social interaction, it's appropriate. That's an activity that keeps you present. If you're doing something that's taking your attention elsewhere, you need to be careful."
2. Prepare yourself for the road ahead.
Post-Senning said he uses the adage, "An ounce of preparation is worth a pound of cure." He adds, "Even just an awareness of that in a situation is going to help you head it off. Etiquette is a better tool for self-assessment. When you're saying to yourself, 'They shouldn't be doing that.' or 'Why are they going so slow?' -- do some self assessment."
Bottom line: "You're not in control of others; you can only control yourself. It will keep you safe, and safety trumps etiquette."
3. Play by the host-guest rulebook.
While we should "always defer to the driver," Post-Senning says the driver should think of herself as the host of the party, and the passengers as the guests.
"The host has responsibilities, to think about the guests' comfort and ease, introduce each other and check in periodically: How's the heat and temperature, if you need breath of fresh air."
Likewise, the passengers have responsibilities, too: "To watch for cues and help out. Say 'I'd love to help out driving,' or offer to pay for gas before someone asks." If you're planning to take a nap, it's courteous to "check in with your driver. Sometimes it's a great idea, but the middle of the night is not a time to bail."
Bottom line: "Know your role: It will help navigate any type of situation."
For more tips, check out their infographic below (but not while you're driving).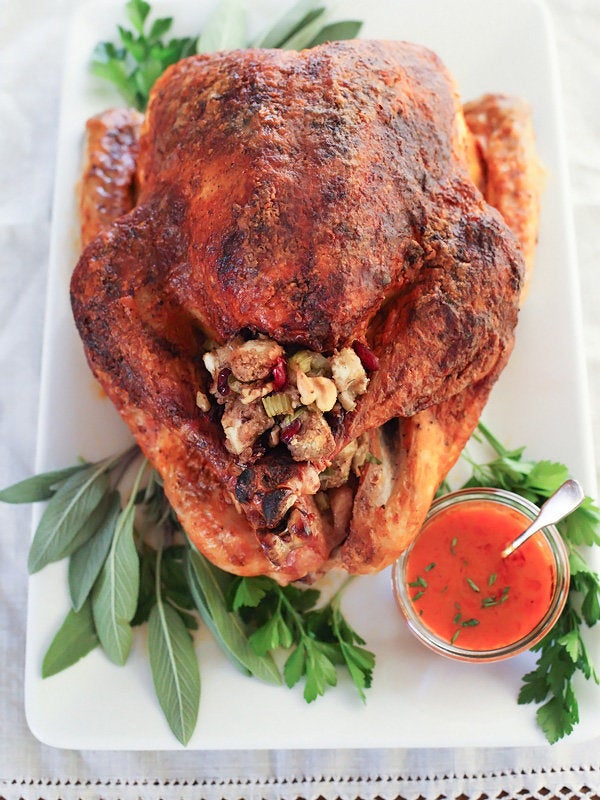 Thanksgiving Turkey Recipes