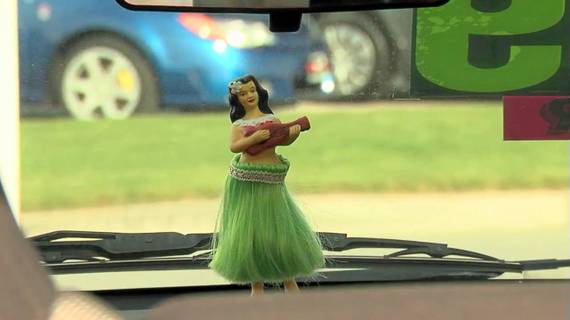 You know it's really summer when the grass skirt on your dashboard Hula Girl spontaneously combusts. It's a sign you need to load up the car and enjoy everything from a TDW [Three Day Weekend] to a 3 week road trip down 2-lane highways to someplace you've never been before.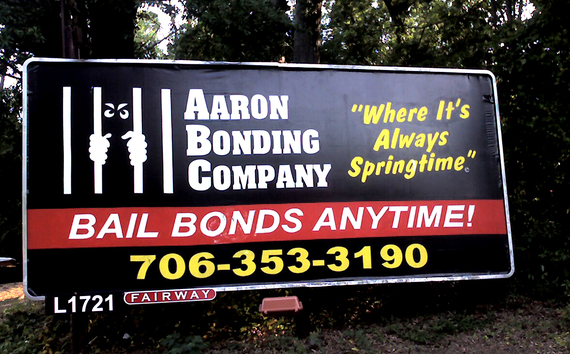 Adventure lurks behind every bush, bar and sketchy billboard. So now that "springtime" has burned into Summer, you need some hacks to make sure you make the most of your travels.
5) PLAN just enough BEFORE YOU DRIVE.
Part of the fun of Road Tripping is not really having a fully baked plan, unless the extent of your plan is just go get fully baked, in which case, make sure you've got a designated driver. Here's some great travel APPS that can help you make your loose plan just tight enough:
FIELD TRIP uses GPS to find worthwhile stops along your way; tell it what you're jonesin' for, from museums to music to food, and Field Trip guides you to joints you'd never just stumble upon. It's like having real, live locals living in your phone... without the musky smell.
HOTEL TONIGHT is a great APP for getting up to 50 percent off hotel rooms on SAME DAY BOOKINGS. You can also book a week in an advance, but if you're free-wheeling around America, launch the App before 6p, and be in your deeply discounted room [Basic, Solid, Hip, or Luxe] before the sun goes down that very same day.

BRING FIDO is an APP that finds hotels and attractions along your route that allows dogs. A great tool when you and your best beast get the itch. Whether you're looking for Dog friendly B&B's, Dog camping, Dog-friendly Vacation Rentals or Pet hotels and motels, Bring Fido will give you a treat. They can also help you arrange air travel for your four-legged friend.
JAMBASE is a music APP that keeps track of all your favorite music acts and lets you know when they're playing a live show anywhere near you. It works when you're at home, and simply by entering your traveling zip code, can connect you directly to Box Office tickets if your Rock Crush happens to be playing in the city you're staying.
4) LUGGAGE
As George Carlin says, even when traveling, we all need 'a place for our stuff.' A well-made piece of luggage should last you a decade or more. State of the Art features you want, regardless of whether you're traveling by land, sea or air, include wheels, TSA-compatible locks and heavy-duty zippers. Raden makes a carry-on and larger stow-away case that includes 21st Century features that you don't even KNOW you need... until you need them. Each piece of durable, formed luggage includes a removable battery that can charge your iPhone FIVE TIMES before you have to plug it back in. The included APP weighs your luggae (so you don't get stuck paying $50 over-weight charges at check-in,) and a handy GPS feature that allows you to track it on your phone when the airline eventually loses it. The battery takes a little extra space, but still leaves more than enough packing room for a less-than-a-week trip.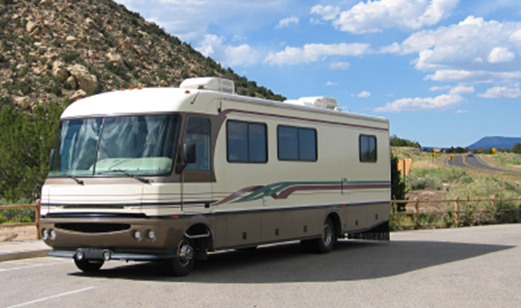 3) CHEAP AIRFARE
Summer is notorious for airline shenanigans. Prices change, flights are cancelled and avaricious airlines relentlessly do everything but physically bump you out a window at 35,000 feet to squeeze every penny out of every flight. No worries, now you can fight back.
Hipmunk and Hopper are two APPS that scour hundreds of travel sites to find the lowest fares for flights and hotels per your specifications. They'll even send you alerts when a flight you're watching drops in price. Fight back!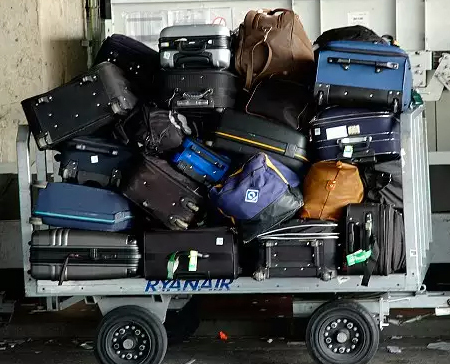 2) GOT-RV?
Instead of hassling with packing and unpacking every night into a different hotel, drive your hotel all over America. Nowadays, you don't need to buy an RV and watch it slowly rot in your driveway between your twice yearly trips. With just a regular driver's license, you can rent an RV in Seattle and drop if off in Miami. Janel Wood of Got-RV.com 'splains all the ins and outs of the booming RV Lifestyle on the current episode of our "A Fork on the Road Show."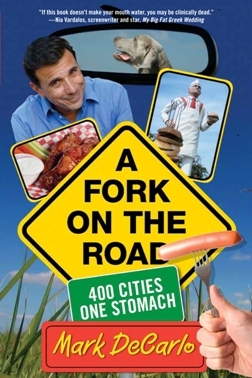 1) ROAD TRIP HANDBOOK
Want the best Fried Chicken in America, head to Gus's down by the river in Memphis. Want the best Café Cubano, visit the storefront just West of Domino Park on Calle Ocho in Miami. Ever notice every time you get back from a trip, the first thing people ask you is 'What did you eat?" I've personally visited over 500 cities in America, tasting the best food in every one. My travels, tips, guides and insider hacks are collected in my best selling book, "A Fork on the Road: 400 Cities, 1 Stomach." I've been to all 50 states and have the pics to prove it.
A little planning before you roll will save you time and money, an ensure you don't miss the best stops along the way. Now for the first step...
Turn off this screen and GO!